FEATURED
The buying incentives set to boost Melbourne's property market.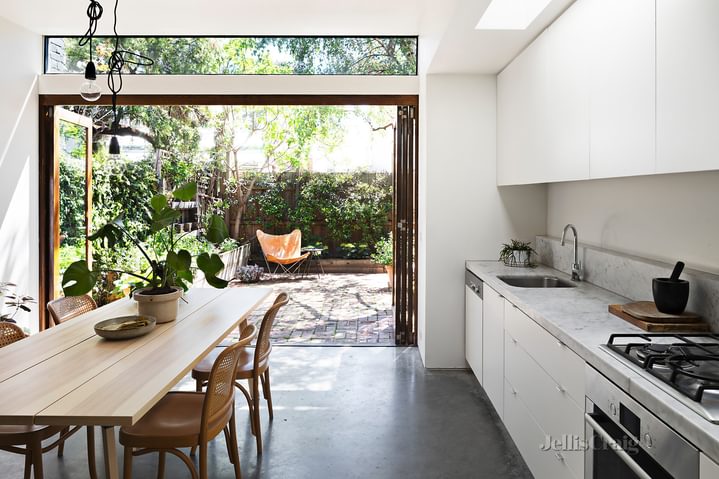 We sat down with Jellis Craig Corporate General Manager , Nick Carah to discuss the current state of the property market, what the government's budget initiatives mean for affordability and his predictions on when the current record-low interest rates are likely to increase.
Jellis Craig (JC): First things first, let's talk about the state of the market. There's been some discussion about the 'heat' coming out of the market since March, what is your take on that?
Nick Carah (NC): In short, the conditions have remained buoyant and buyer demand is clearly very, very strong. In saying that, the frenzy that we saw earlier this year in February, March, and April has plateaued a little bit.
We were in a place 3 months ago where the property market was highly charged. There was a combination of pent-up demand combined with low stock levels. The other factor was that Melburnians were freshly out of lockdown. There was a sense of euphoria and FOMO was very real and apparent. This mismatch contributed to soaring prices (+5.1% in Melbourne for Q1 2021 versus the previous quarter, the largest rise since the December '19 quarter*) and high competition.
As we entered May, stock levels and demand started to balance out. At this time, clearance rates held steady from around 90% at the end of summer to around 80%, which is still a very strong result given there was more stock being sold. We're still seeing many scenarios where multiple bidders are competing at auction and there is certainly still that high demand for quality homes. Prices are continuing to exceed expectations in many cases.
The positive news is that while some of that buyer energy may have calmed somewhat, the market continues to trade incredibly strongly.
JC: What do the most recent lockdowns tell you about the buoyancy of the market and how do you think they impact the market?
NC: It has been fantastic to see people out and about in Melbourne over the last few days. Over the weekend auctions for up to 50 people commenced again, and property inspections are now allowed albeit with some restrictions in place. If the last 18 months have taught us anything, it is that people will continue to reassess their lifestyles and make property decisions with their own personal and family wellbeing at the forefront of their mind. This in turn will drive vendor and buyer motivation, which of course leads to transactions. From economists to agents and to the media, it goes without saying that everyone has been astonished at one point over the last 18 months to see how resilient the market has been despite both long and 'snap' lockdowns in Melbourne.
The lockdown that was announced at the end of May was of course Melbourne's 4th in the last 18-months, and for us it was very much business as usual. Having experienced this before, our agents were able to move quickly to adapt current campaigns and either adjust, bring forward or move scheduled auctions online. The results were outstanding and our clients that pushed ahead with online auctions were delighted. We achieved over 95% clearance rate across the group for both weekends.
JC: We're hearing about the strength of family homes, how are apartments faring in this market?
NC: The apartment market encompasses different subsets within it. Inner city apartments and high rise developments continue to struggle for obvious reasons - lack of international students and the threat of lockdowns and restrictions on holidaymakers, however on the other hand, demand for high quality apartments and townhouses in the suburbs is growing. The benefits that come with living in quality townhouses– the ability to lock-up and leave, the space for a home-office, etc., are being realised and this is all driving growth in this subset of the apartment market.
Further to this, suburban development sites have picked up in recent months. There is pent up confidence about the proven demand for quality new builds that are leading developers to commence building more quality townhouse developments.
JC: Is regional still booming?
NC: Whilst the news on regional Victoria has fallen out of the media cycle a little bit lately, we're still seeing very, very strong enquiry and interest from Melburnians wanting to make the lifestyle shift to country Victoria.
As infrastructure, restaurants, cafes and amenities continue to develop in regional Victoria, there has been a steady flow of Melburnians and investors purchasing property both for personal and investment purposes.
Our lifestyle locations – Woodend, Castlemaine, Ballarat, Daylesford and Sorrento – are highly competitive markets, with days on market very low. The Jellis Craig Ballarat team sold 20 land lots in an hour earlier this month. With people continuing to question where and how they want to spend their lives, we don't see this market slowing down any time soon.
JC: There have been multiple impacts on the Property Management industry in the last 12-18 months, are rental providers starting to think about investing in other areas?
NC: The Residential Tenancies Act Amendment, the Government's budget initiatives to encourage first homebuyers into the market (therefore potentially draining the eligible renter pool), a lack of inward bound travellers and of course the impact of COVID on renters' income, have culminated in a tricky period for rental providers over the last 12-18 months.
However, in the last 2-3 months we're starting to see a shift towards decreased vacancy rates and things looking up for the property management market. As Australia continues to open up and Melbourne gets back to offering sport, arts and entertainment, we're confident this traction will continue.
Read more about the current rental market in our discussion with Head of Property Management Stonnington, Sam Nokes here.
JC: How will the Federal and State budget initiatives affect the property market?
NC: Both the Federal and State budgets handed down in the last few months have a very targeted outcome. Initiatives including: an increase in stamp duty for properties above $2million, a reduction in the required deposit amount and the downsizer scheme to free up existing family homes for aspiring families are all hugely positive initiatives for first-home buyers keen to get into the property market. All in all, we don't see these initiatives having a great impact on prices.
JC: The Reserve Bank of Australia recently announced they were holding the cash rate steady this quarter. What is your take on when this will change?
NC: We continue to experience record-low interest rates. The RBA is committed to maintaining highly supportive monetary conditions to support a return to full employment in Australia and inflation consistent with the target. The RBA stated in their 1 June Media Release that they would not "increase the cash rate until actual inflation is sustainably within the 2-3% target range. For this to occur, the labour market will need to be tight enough to generate wages growth that is materially higher than it is currently. This is unlikely to be until 2024 at the earliest. With the RBA not showing any signs of changing the cash rate any time soon this is of course good news for affordability and consequently the property market.
Source: *Australian Bureau of Statistics