FEATURED
An update on the rental market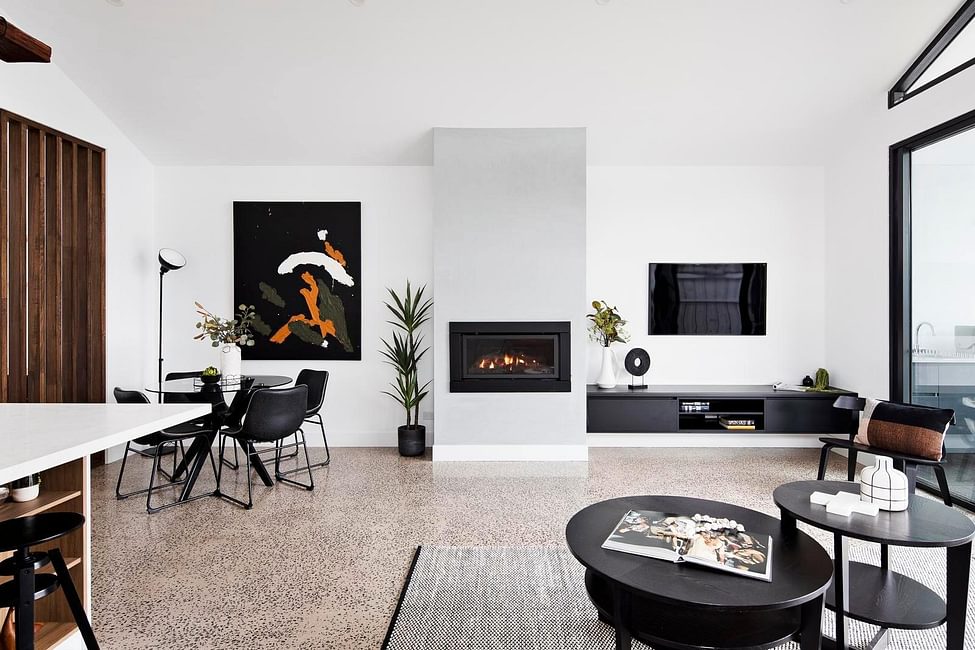 We sat down with Head of Property Management at Jellis Craig Stonnington, Sam Nokes, to talk about the good news coming out of the market in recent months, whether the fallout from the pandemic has affected renter and rental provider mindset and, the impact of "COVID puppies" on the rental market.
Jellis Craig (JC): Rental vacancy decreases have been in the news recently. Tell us about what is occurring on the ground?
Sam Nokes (SN):Conversely to sales where it is essentially buoyant across the board, it is a case of "a tale of different regions" in the rental market.
We've certainly started to see a reduction in vacancy rates across most of metropolitan Melbourne, keeping in mind of course that Metropolitan Melbourne is a vast and varied area, with individual pockets that are both bucking or amplifying that trend.
If we put our mind to both established family homes and regional locations, both these areas of the market were able to weather the storm of 2020 quite well, with some regional areas even experiencing the tightest vacancy rates they had ever seen; thanks to the 'great escape' of many Melburnians to play out the course of a turbulent year in the lifestyle-led regions of central Victoria.
As we enter the halfway point of 2021 with people returning to their workplaces and Melbourne back to offering theatre, sport, and entertainment, the rental market is improving overall, with about a 30% decrease in vacancy rates. It is safe to say things are looking up.
JC: Tell us about what types of properties are performing well?
SN: Again, it is a bit of a mixed bag in terms of performance by property type.
Established homes within about 10km of the CBD that are within the $500 - $750 mark are moving very well. So too are those family homes outside of the city with larger backyards and more space. Interestingly modern apartments are starting to move very well too. This is thanks to a 15-20% reduction in rates for this property type, and the fact people are starting to move back into the city for work and lifestyle reasons.
One trend that is the opposite to last year is that the 1-bedroom, older style (1960s – 1980s) apartments have slowed down significantly. Now that the economy is picking up and jobs are increasing as the city opens up, we're seeing people start to move back out of family homes into multiple-room share houses.
Another interesting trend which is certainly new to the property management industry, and I think something we can put down to the impact of the pandemic, is that with more people saving money last year thanks to a decrease in discretionary spending, renters are willing to pay more for a premium home.
JC: How has the pandemic impacted tenants in terms of the property they seek?
SN: Rental seekers are being more selective when it comes to the property they apply for, and this selectivity is not being impacted by rates. Properties with a slightly dated interior that historically would have been snapped up due to their lower rates are now sitting idle, when comparative properties with a recent renovation or updated interiors but at a higher price point are being leased far more quickly. The savings people were able to achieve last year thanks to the lack of discretionary spending are impacting not only people's ability to afford bigger home loans, but also their ability to afford more expensive rentals.
Generally speaking, the top end of the market is moving really well with pricing playing little to no part in people's property search, and it's the lower-quality properties that are being left.
In that same vein, rental seekers are not willing to compromise on space. That goes for an extra bedroom, study nook, or outdoor area that will benefit both themselves and also their four-legged friends. "COVID puppies" are a real thing, and we have more tenants with pets than ever before.
Interestingly, whilst last year there was a reduction in rental rates by about 15%, there were more people moving than ever before, even up to double the normal number of transactions. This trend has surprisingly continued into this year.
JC: RTAA has been running steadily for a couple of months now – what has the impact been from your perspective? Are investors getting their heads around it?
SN: The Rental Tenancy Act Amendments (RTAA) came in a trying time however we have been able to deal with the changes remarkably well. For rental providers with a Property Manager in place, there has been minimal disruption. Where the RTAA changes have been felt more deeply are for those rental providers that have had to navigate the changes themselves without the support of a Property Manager. Rental providers that have cash-flow as their investment target and that have never lived in the leased property, broadly speaking, been more affected than those that previously lived in the rented property and may be using the property purely for capital growth investment. This is because "accidental investors", or rental providers that have previously lived in the rented property often have a connection to the property and can be more willing to spend on improvements or updates.
Interested in a property appraisal for your rental? Contact us here.