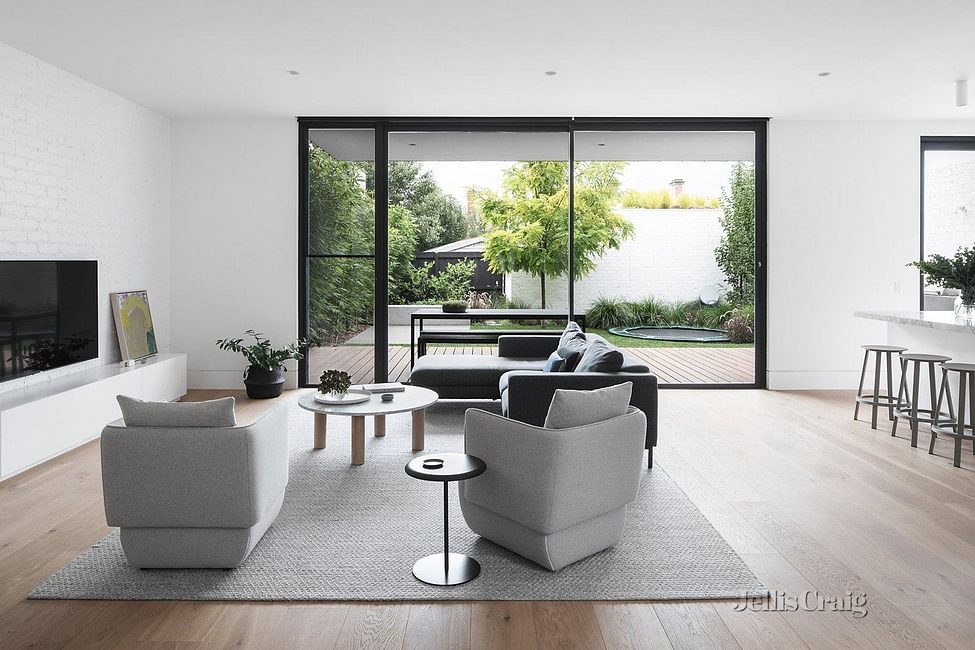 While the current COVID-19 situation has altered the real estate landscape, the Jellis Craig Group has quickly adapted to the new environment.

Here, Directors across the Jellis Craig network explain how they are continuing to sell Melbourne's best property, and achieving results above their vendors' expectations.
Transparent EOI campaigns
Expression of Interest (EOI) is a sales method many buyers and vendors may have heard of. Traditional EOI campaigns see buyers put their 'best and final' offer forward by a specified closing date, usually via a blind process.
To manage the restrictions on buyers and sellers during COVID-19, the Jellis Craig team has adapted the EOI experience, evolving it into a very open, transparent process that benefits all parties.
How do transparent EOI campaigns work?
In a transparent EOI campaign, Jellis Craig agents invite buyers to submit their best offer for a property, using the Statement of Information as a guide to price expectations.
In the event of multiple offers being received, each party is invited, in turn, to increase their offer. This process continues until one offer is determined, by the vendor, to be 'the final and best'. At this point, the sale is concluded, and a Contract of Sale is signed.
"Through our transparent EOI process, we are still able to create an environment that generates strong competition for a property," explains Jellis Craig Boroondara Director, Steven Abbott.
"We have seen this method achieve some very good sales. At 2 Fashoda Street in Hawthorn our transparent EOI process saw six local and international buyers make multiple offers for the property, which sold above our vendor's reserve."
In Stonnington, 9 Raleigh Street Malvern sold via a transparent EOI, with 14 groups privately inspecting the property and buyers submitting multiple offers before the sale concluded.
Jellis Craig Stonnington Director, Andrew McCann said transparent EOIs have been embraced by buyers and vendors across both Stonnington and Yarra.
"The process of sale in Victoria helps, because the Statement of Information provides buyers with a reliable indication of where their offer should be. In April, Jellis Craig Stonnington sold almost $50 million worth of real estate, with around 50 per cent of sales conducted using a transparent EOI approach."
Across the entire Jellis Craig Group, transparent EOI campaigns accounted for 44 per cent of all sales in April.
Is a transparent EOI like an auction?
According to Jellis Craig Boroondara Director, Richard James, Jellis Craig's transparent EOI process is very similar to a public auction, where bids are made in absolute transparency and acknowledged by the auctioneer.
"We firmly believe that our transparent EOI process is an equitable process that is in the interests of obtaining the best result, in a manner that is fair to all interested parties."
Jellis Craig Doncaster Director, Andrew Keleher says transparent EOI campaigns have been well received by buyers and sellers alike in Manningham.
"As an open process with no 'secret' or 'best and highest only' offers, transparent EOIs give everyone the best possible chance to buy the property. No prospective buyer is disadvantaged."
Jellis Craig Doncaster recently sold 142 Research-Warrandyte Road Templestowe for $780,000 against a reserve in the mid-$700s, using a transparent EOI campaign.
"In the end our vendor accepted an offer that was slightly lower than the very best offer, because it was an unconditional offer. This highlights the importance of gaining your finance pre-approval, so you are in the best position to make an attractive offer on a property."
Andrew says the Manningham market remains active despite COVID-19.
"We sold 7 Pioneer Drive Templestowe for $4.938 million in early April. At the top end of the market, it took many months for the right buyer to emerge for this property. This sale demonstrates that, just because COVID-19 is happening, doesn't mean the right buyer isn't looking for your home."
Further south, Jellis Craig Bayside Glen Eira Director, Nick Renna says transparent EOI campaigns have seen his team sell 84 properties in the past 45 days.
In addition to transparent EOIs, agents across the Jellis Craig Group are also using private sale campaigns and online auctions. Property presentation and marketing strategies have been adapted to suit the new emphasis on digital inspections.
"As well as 3D inspections and video tours, we have increased the number and variety of photos we publish of each property, to help buyers visualise the home in its entirety before booking a private inspection," said Jellis Craig Boroondara's Steven Abbott.
Keys to success
In a changing market, responsiveness and adaptability are the keys to success.
"We are combining technology with proven sales strategies and our deep knowledge of buyer behaviours to continue achieving the best possible outcomes for our vendors," said Steven.
"The business of real estate continues. Being adaptable and working collaboratively with buyers and vendors is at the heart of our approach."
Explore our FAQs to find out more about buying and selling with Jellis Craig during COVID-19.