FEATURED
What can history tell us about how COVID-19 will impact Victoria's property market?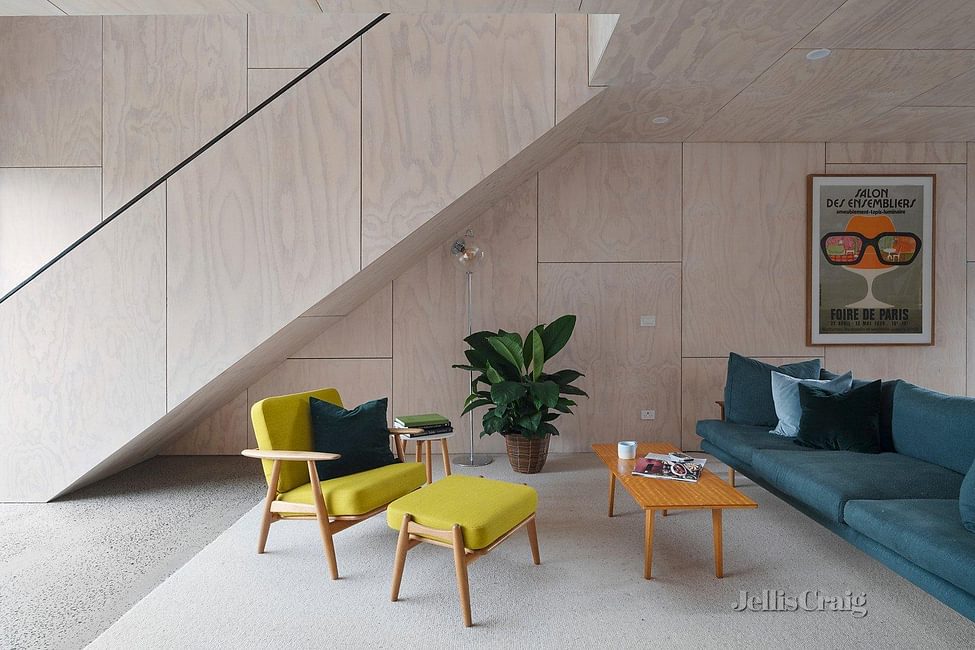 It's been a bumpy ride for real estate since shutdown measures were introduced in Victoria in March. Thankfully, onsite auctions and property inspections have now resumed in Victoria, albeit with some restrictions.
So, as we slowly emerge, what can history tell us about the likely impact of the Coronavirus on our property markets?
Lessons from the past
Victoria's property market is no stranger to economic shocks. The global recession of the early 1990s impacted local house prices. Ahead of "the recession we had to have" interest rates sat as high as 17.5%, before unemployment rose to almost 11%. Melbourne house prices fell 6% during this period, although in other parts of the country property values actually edged higher.
Victoria recovered from that recession and so did the housing market, which was rising strongly again by the late 1990s.
Fast forward to the 2008 global financial crisis and again, local property markets felt an impact, with the number of homes for sale falling by more than 20% and prices in Victoria softening in 2009 before rising in 2010.
Property markets are, of course, affected by many forces. In 2018, and despite a healthy economic outlook, Melbourne's property market dipped in the wake of the banking Royal Commission, but had begun rising again by late 2019.
What's different now?
According to Jellis Craig Group Partnerships Manager, Nick Carah, the speed of the Coronavirus economic shock was unprecedented.
"It's important to recognise how rapid the journey has been. Typically, there will be warning signs in the economy to suggest that change is occurring. By contrast, the economic shift brought about by COVID-19 was incredibly rapid."
Across the Jellis Craig network, numerous offices experienced a record-breaking start to the year and the economic outlook for the remainder of 2020 looked healthy.
"Things began to change incredibly quickly once a state of emergency was announced in Victoria in mid-March," explains Nick.
"While we can draw parallels between previous economic and social events and the Coronavirus, there are some important differentiators," he says.
"Today's economic shock is being driven by deliberate government policies that are restricting the economy in order to save lives. On the positive side, restrictions are starting to ease and the government and banks are working hard to minimise the economic impact of COVID-19, which could be seen as cause for optimism about Australia's ability to recover."
Challenge and opportunity
Nick says two of the biggest challenges for the Victorian economy – and our property markets – will be immigration and unemployment.
"Victoria's immigration numbers have been strong for many years and have been impacted by COVID-19. Likewise, the effect of COVID-19 on industries such as tourism, hospitality and entertainment have seen unemployment rise."
For some, the new landscape offers opportunities that may not have been apparent just a couple of months ago.
"For those with secure employment, the months ahead could provide a window of opportunity to upgrade or even to enter the property market," adds Nick.
Cautious optimism ahead
With restrictions beginning to ease in Victoria, the prospect of economic recovery is starting to look more likely.
"Through strong leadership, the hard work of the Victorian people and some good fortune, we now have room for very early optimism in our property markets," says Nick. "Vendor and buyer confidence will be a big factor moving forward. At Jellis Craig we have seen that, since Easter, vendors are more willing to list their properties for sale."
"As Melbourne's auction system re-boots, we will have those visible signs of market confidence returning," predicts Jellis Craig Boroondara Director, Steven Abbott, who reports that local and international buyers are already actively looking to purchase or upgrade in the current environment.
"There's no doubt that the road to recovery will be challenging – not just locally but globally," says Nick. "For the majority of industries however, as we edge back towards normality, the usual reasons why people buy and sell property will come to the fore again – from first home buyers, to growing families, to downsizers to sea and tree changers."
"There could even be some pent-up demand in the market – once normality begins to return, buyers and sellers will want to act."
The wisdom of experience
According to real estate veteran and Jellis Craig co-founder, Richard Jellis, vendors and buyers would be wise to look "beyond the headlines" when assessing the current state of their local property market.
"For example, a drop in median price (which is the middle price in a list of prices) can simply mean fewer properties are being offered for sale at the top end of the market. It doesn't necessarily mean that the value of individual properties is declining."
Richard has seen the Australian property market move through many ups and downs, but one thing he has never seen waver is its long-term upward trend.
"While the market experiences natural fluctuations, property in Melbourne and Victoria has proven to be an extremely astute investment. Prices in Melbourne have risen at least 20-fold since the mid-1970s."
"COVID-19 is not the first shock to our markets and it won't be the last. Prices have continued to trend upwards over the long term, despite world wars, the Great Depression, and more recent events including the 1990s recession and the GFC."
"Property continues to be a very important vehicle for wealth creation. COVID-19 doesn't change this," Richard says.
Could buyer motivations change?
"People have spent a lot more time at home of late. As restrictions continue to ease, it may be that some Victorians will begin searching for a property that offers some of the features we've seen as so valuable in recent weeks – walking distance to amenities, some outdoor space and a home office area are all features that could prove increasingly attractive to buyers moving forward," says Nick Carah.
"We could even see increased interest in lifestyle and regional properties as people have now seen that working remotely is actually a realistic option."