FEATURED
​5 Things Buyers Look For At An Inspection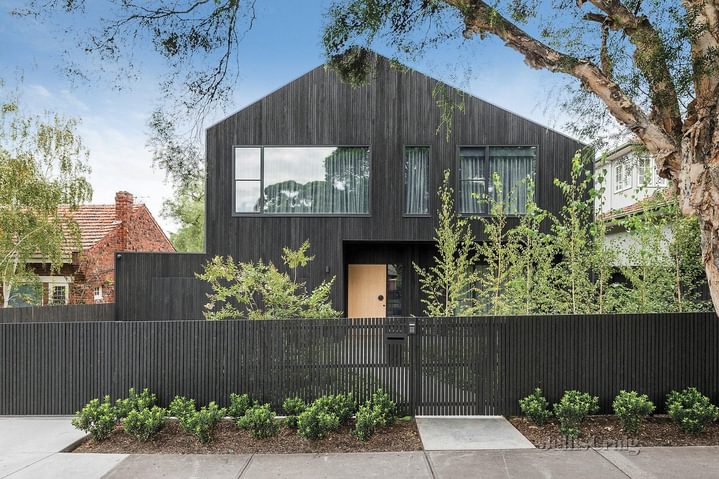 Preparing to open up your home for inspection? It goes without saying that you want to present your property in its best light – after all, first impressions are everything with potential buyers. Here we cover off the things that generally catch a buyer's eye straight away, and offer some tips on what you can do to ensure they like what they see.
Make an entrance
Creating a winning first impression starts before buyers have even entered your home. You should put as much thought into enhancing the entrance of your property as the rest of your home. Is it neat and inviting? Does it stand out from the rest of the houses on your street? Look at the condition of your fencing, lawn, gardens and path if you have one. Beyond a general tidy up and trim, do you need to invest in new soil or mulch for your garden beds, perhaps lay new pavers, add a lick of fresh paint to your gate? Step back from the curb and appraise your property from an outsider's perspective – would you be won over by what's on display?
Clear the clutter
One of the first things buyers notice when inspecting your property is how spacious the rooms feel. A house that is disorganised or cluttered will appear smaller than it really is. Buyers like to be able to easily visualise themselves in the home and how they would make it their own, so ensure the property isn't overflowing with your personal effects. Remove any unnecessary furniture and other items that are taking up too much room so that it's easy for buyers to walk through. Decluttering not only helps tidy your space, it makes your home feel larger, without the need to spend a cent.

Let there be light
Similarly, buyers very quickly pick up on how warm and comfortable a house feels. One surefire way to create positive vibes inside is through colour and natural light. Ensure the windows are open and the shades pulled back. Do you need to clear away any objects, outside or inside the house, that are preventing light from entering? Perhaps it might be worth painting the walls a lighter colour? Think about other touches you can add throughout the house that can liven things up—indoor plants are a great idea, as are mirrors. Hanging a mirror can help you not only create the illusion of space but also reflect natural light.

Freshen up your fittings and fixtures
The smaller details can make all the difference to buyers. Cabinet handles, shower heads and tapware might not seem a huge make-or-break to you, but they can all add up in the mind of a buyer. Dated or broken fixtures and fittings can really impact negatively on your property. The good news is that replacing these items can be done on a relatively low budget and will go a long way in enhancing your home's visual appeal. Before an inspection, make sure you wash your curtains and dust blinds, lighting and other fixtures. Clean and polish door knobs, mirrors, switches, taps and fittings.

Check your foundations are sound
There's no getting around this one – you can follow all the right styling and staging tips for your inspections, but they'll likely all mean nothing if the foundations of your house aren't in excellent condition. All serious, eagle-eyed buyers will be looking to see just how livable and safe your house is. Signs of significant structural defects or damage include cracks in the walls or brickwork, uneven floors, doors that don't close properly, mould, plumbing or draining issues, evidence of termites or pests and faulty wiring. It's worth considering booking a building and pest inspector to evaluate your property before you put it on the market to not only check that all your foundations are sound but also that you can prove to buyers that your property has been given the green light.

As with all steps in your selling journey, it pays to be prepared when opening up your property for inspection. By putting yourself in the shoes of a potential buyer, you can view your home in a different light and understand where you can make improvements so that it truly stands out. You will not only be creating a great first impression but also giving your property the best chance of achieving the final sales result you are after.