FEATURED
The growing importance of targeted digital marketing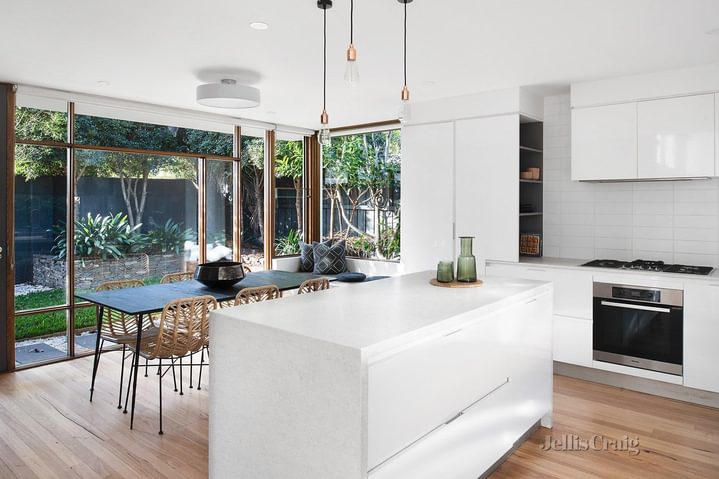 The last few months have brought about a massive shift in consumer behaviour, with Australians spending more time online than ever before. In March alone, online news consumption increased by 36% and social media usage spiked, with Facebook and Instagram browsing up by 16% and 12% respectively.
Like most consumers, property seekers are currently doing more of their research via their digital devices. And with the suspension of many print publications in which property is traditionally listed, it's more crucial than ever for property owners to fine tune their approach to digital marketing.

In this article, we will take you through some of the most effective ways to reach potential buyers across a range of digital marketing touch points. We'll also showcase how we at Jellis Craig can tailor a solution specifically for you to ensure your property gets the attention it deserves in the current climate.
Targeted emails

Email marketing is a great way to kick start your campaign by generating initial awareness and interest in your property. But the key is to ensure you're targeting genuinely interested property seekers and not spamming the masses.
Jellis Craig uses targeted email alerts that will showcase your property to buyers and renters who have shown interest in similar properties in your local area.
With a targeted email campaign, you can be sure that your property is reaching a relevant audience. And with the open rate for targeted emails at an impressive 30% (compared to an 18.2 per cent industry average) you can be confident your property will be seen by those that matter most.
Social media advertising
Social media advertising is an undeniably powerful tool when it comes to promoting your property to potential buyers online. You can target specific demographics, based on their location, income, age and online behaviour.
Our exclusive Digital Impact product offers you a suite of tiered campaign packages, which run your digital marketing campaign across Facebook and Instagram.
All sales enquiries are instantly delivered to your sales agent for optimal results and we also provide comprehensive reports to keep you up to date on your campaign's progress across these social channels.

Jellis Craig website

One of the first ports of call for many property seekers is to search real estate agency websites for current listings. At Jellis Craig, we are proud to have curated an award-winning website that connects properties like yours with active, engaged buyers.
Our website keeps going from strength to strength, with traffic up by 25% year on year, seeing a record number of monthly visitors. Our website is fully responsive, meaning it works just as well on smart phones and tablets as it does on desktop computers, allowing buyers to search for properties while on the go.

Our listings also consistently place higher in Google search results than the main property portals of realestate.com.au and Domain – so you can rest assured that with Jellis Craig, your property will be unmissable.

Retargeting
Retargeting is a sophisticated form of targeted advertising used to keep your property in front of potential buyers for longer.
It works by tracking property seekers who have recently searched for properties like yours or visited your property page, and then serves them ads for your property while they're browsing other sites online.
Retargeting is effective because people don't often enquire about a property on their first visit to a real estate website or portal. The chances of them doing so, however, increase significantly when they see an ad for that property multiple times across multiple online platforms.
With retargeting, you're guaranteed that you're reaching people who have interacted with your property, providing timely touch points to drive them back to your property page when they're most engaged.
Retargeting forms an intrinsic part of Jellis Craig's digital marketing efforts, aimed at users engaging on our website, emails and through our Digital Impact campaigns.
What we can offer you

At Jellis Craig, our goal is always to deliver you the best possible result for your property. As part of this, we focus on your individual needs and tailor a marketing strategy that suits your budget and your property.
We offer an exclusive digital marketing solution which combines website, emails, retargeting measures, social media and more.
One of our friendly team members will be happy to discuss your needs and how we can help you achieve your property goals.