FEATURED
The 2022 federal budget and what it means for Victoria's residential property market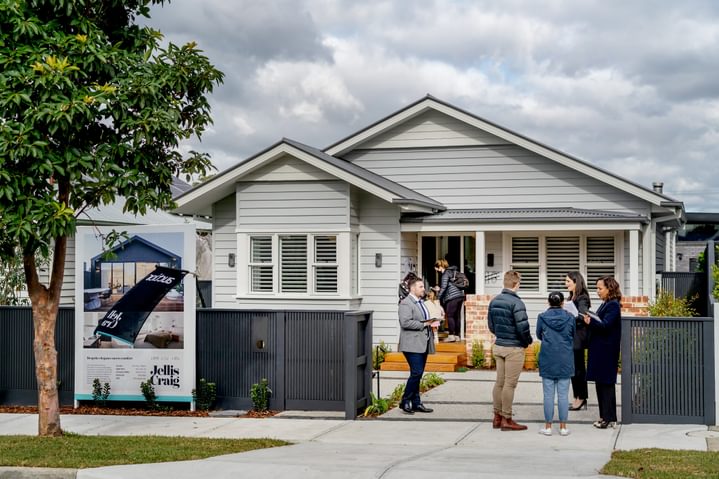 "Home ownership is fundamental to the Coalition," Mr Frydenberg said in Tuesday night's budget speech. "Helping more Australians to own a home is part of our plan for a stronger future."
In the Budget delivered on Tuesday 29th March, the Government has extended its Home Guarantee Scheme, expanding the number of places under its First Home Guarantee and its Family Home Guarantee programs, whilst also launching a new scheme solely for regional Australia – the new Regional Home Guarantee. Income caps for these three schemes remain unchanged from last year's budget - $125,000 for singles and $200,000 for couples. The scheme is also only available for applicants who will use the property as their primary residence, not as an investment.
Previous rounds of the Home Guarantee Scheme have been quick to be taken up, with almost 60,000 aspiring homeowners using the guarantees to get onto the property ladder. Much of the appeal lies in the fact that these schemes cut down the time needed to save for a deposit – which traditionally needed to be at the 20% mark to avoid Lenders Mortgage Insurance.
First Home Guarantee
This scheme will help 35,000 first-home buyers buy a new or existing home with a deposit as low as 5% from 1 July 2022.
Family Home Guarantee
Originally introduced in the 2021 budget, the Family Home Guarantee helps single parents with children to buy their first home or re-enter the market with a deposit of 2%. This scheme was originally set to end in June this year but will now increase to 5,000 places per year until 30 June 2025.
Regional Home Guarantee
Specifically geared towards regional buyers, the Regional Home Guarantee supports eligible borrowers in regional areas who are first-home buyers or who have not owned a home for 5 years to buy or build a new home with a deposit of 5%, while the government guarantees 15% of the property purchase price. There will be 10,000 places per year until 30 June 2025 for this scheme.
Savings fast track for first home buyers
In more good news for first-home buyers, the First Home Super Saver Scheme (FHSSS) helps Australians boost their savings for a first home by allowing them to build a deposit inside superannuation, giving them a tax cut. For most people, the FHSSS can boost the savings they can put towards a deposit by at least 30% compared with savings through a standard deposit account.
From 1 July 2022, the maximum amount of voluntary contributions that can be released under the FHSSS will be increased from $30,000 to $50,000, enabling first home owners to achieve their dreams of home ownership sooner.
Other housing-related budget spending includes a $2 billion increase to the lending capacity of the National Housing Finance and Investment Corporation (NHFIC), which provides low-cost loans to community housing providers working to increase the supply of affordable housing.
If you would like to discuss your property needs, contact us today.
To keep up to date on the latest property news, and hear about property in your area, sign up here.