FEATURED
Sustainable Living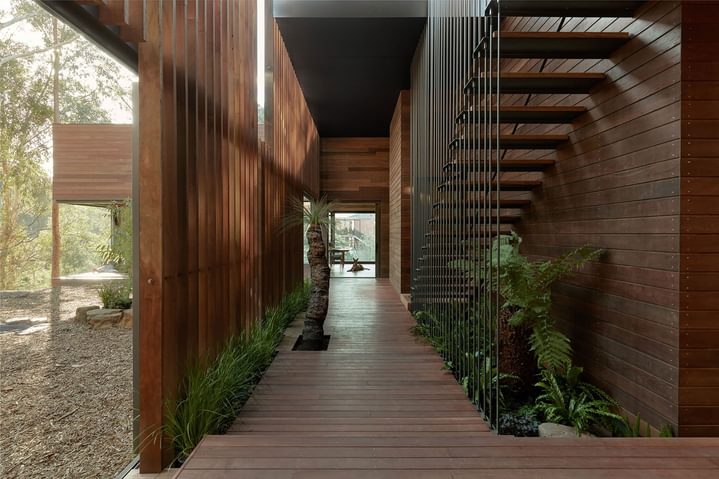 Edgars Creek House. Image via Breathe Architecture.
The 22nd of April marks Earth Day, a day to reassess how we live in the world and think about how we can reduce our impact on the environment.
Of course, subtle improvements such as using reusable coffee cups, or separating your soft plastics at home are a help. But with so much of the greenhouse gas emissions from Australia being attributed to our buildings, a significant way we can reduce our impact is by building or renovating our homes for minimal impact on the environment. Here, we look at four homes from around the world that are making waves thanks to their owners' sustainable and eco-friendly approach.
If there's one thing we've learnt from looking at sustainable homes for this piece, it's that eco-friendly homes don't mean compromising on aesthetics.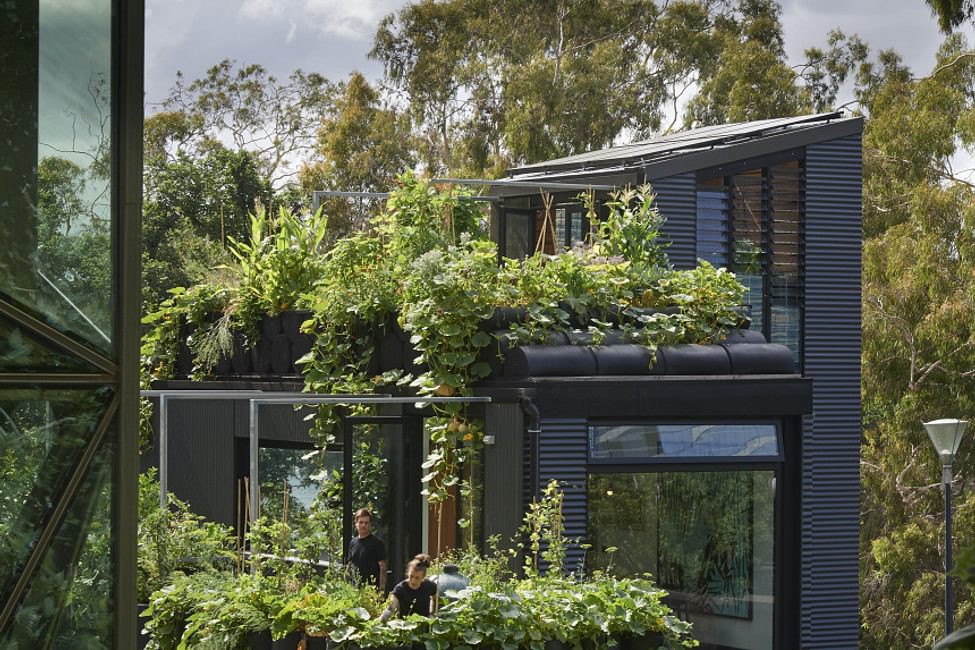 1. Future Food System by Joost Bakker
When building or renovating a home with reduced environmental impact, some homeowners are focused on energy efficient appliances, others are focused on protecting forests with only responsible material selection, and others still are looking to use non-toxic materials only. Joost Bakker's new project is truly 100% zero waste.
Whilst not quite a forever home, the 87 square metre residence is (temporarily) home for two chefs for the next two months. The experiment will show that you can live entirely waste free, with the two residents consuming only what the house provides during this time.
With sustainably sourced materials, zero chemicals and toxins, by-products redirected into useful outcomes, and over 200 species of plant life living in the terrace garden (complete with beehive and veggie patch!), the self-sufficient residence provides food, energy, and shelter.
2. Eco-Sustainable House Project – Paris, France
Featured on Grand Designs in 2012, this eco-sustainable house by Paris-based architecture firm Djuric Tardio, has a rather unfinished feel at first glance. Rather, it is anything but.
The architects wanted to remain sympathetic to the façades in the surrounding local area, but without the wasted space. The solution? Leave the pitched roof structure open and use it as a pergola for its inhabitants to grow their own fruit and vegetables.
The house was prefabricated with sustainable panels, and then assembled on site in two weeks, thus minimising construction waste and disruption to the neighbourhood. The 246sqm house has a rainwater harvester for the plants, and highly efficient insultation, so the heating underfoot is hardly needed.
3. Edgars Creek House – Coburg North, Melbourne
Raw and elemental, this Coburg North residence by Breathe Architecture, is all about connection to nature. The building is made in part from rammed earth. Rammed earth is a blend of raw materials, mixed with a small percentage of cement, water, and waterproofing. The material offers low embodied energy, high thermal mass, strength, and durability, zero maintenance, sound insulative qualities, and fire resistance – all-in-all, a very eco-friendly choice!
Further sustainable features include two 5,000 litre underground water tanks, double glazed windows, and an electric heat pump for hot water heating. The architects have gone one step further, creating a completely recyclable home. Every piece of cladding and decking has been screwed and bolted together, thus allowing it to be unscrewed and unbolted, and most importantly reused at the end of this building's life.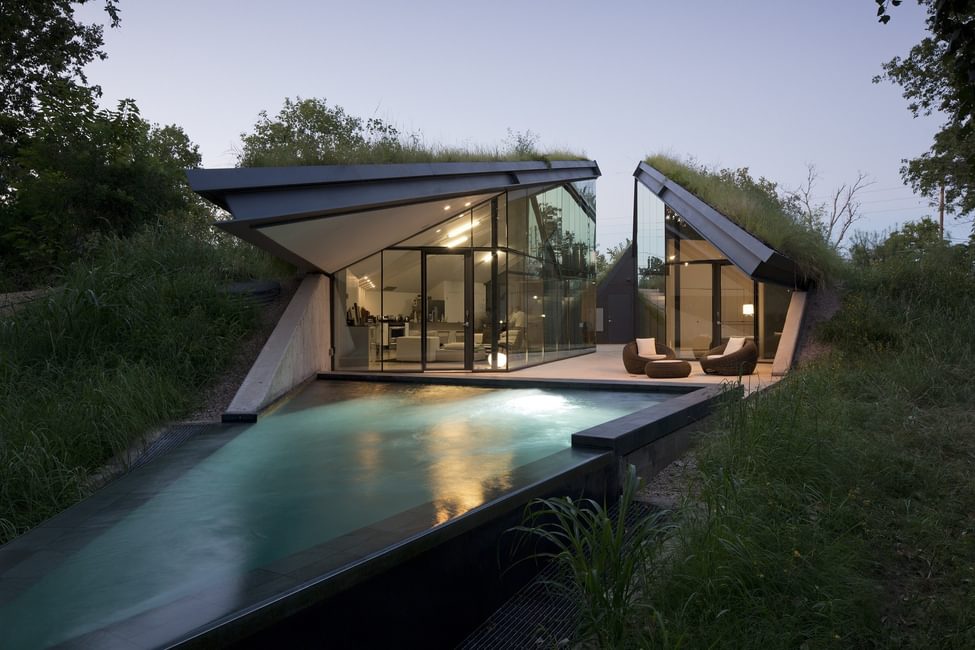 4. Edgeland House – Houston, Texas
Architecture firm Bercy Chen Studio created this low-energy house with its presence about healing the surrounding land.
The house is built 2.1 metres below ground, a practice inspired by Native American pit houses, to keep it cool during the summer and warm in the winter. With a green roof for extra insulation and more than 40 plant and wildflower species living on top, a further connection to the local land and eco-system is made.
Set on a small footprint, the 148sqm property also has an underground tank, allowing the owners to store and re-use rainwater, further, a ground source heat pump provides additional heating.
---
5 Easy Ways You Can Make Your Home More Eco-Friendly

Choose energy efficient appliances such as Miele for the kitchen and ceiling fans to replace typical air conditioning units.
Opt for LED downlights instead of standard globes.
Insulate better by installing double glazed windows which will welcome the winter sun, and external shades to protect from harsh summer rays.
Build or buy smaller residences, to help to heat and cool the home without the reliance on non-renewable energy sources.
Choose non-toxic and natural cleaning products.