FEATURED
From seed to sunshine: Planting dream outdoor spaces
Landscape architects, Nathan Burkett Landscape Architecture understand the importance of working with the seasons to enhance your garden. Here, Nathan and his team share their advice on what to plant and how to maintain your garden during the warm summer months, so that it looks its very best all year round.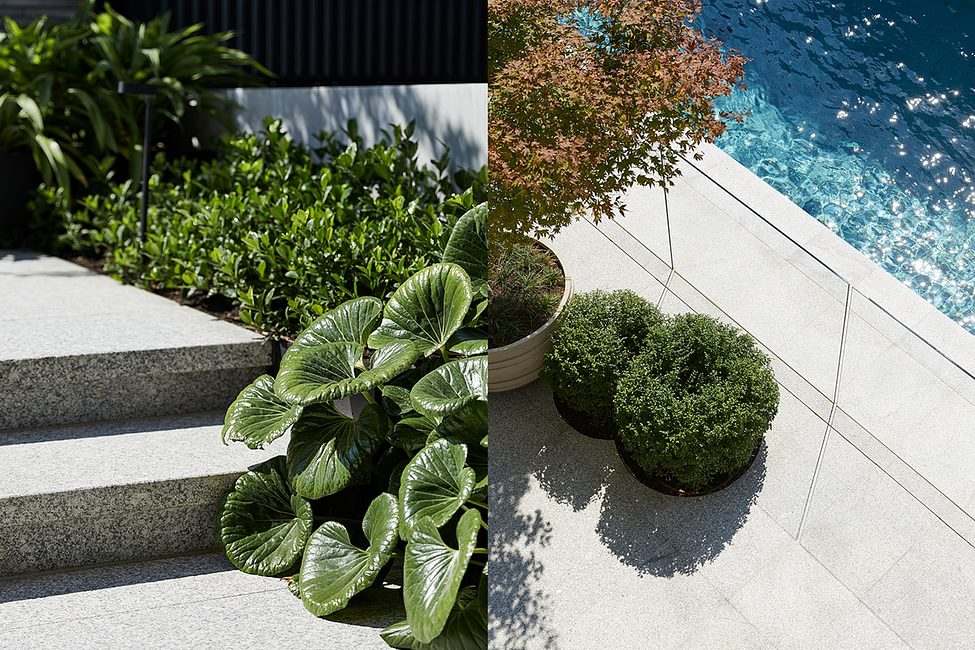 What you should be planting right now

With the cooler months behind us, the risk of frost has abated providing favourable conditions for a variety of plants in readiness for summer. Several drought-tolerant ornamental grasses such as Miscanthus or Calamagrostis Karl Foerster are ideal to plant at this time and will flower through summer. Hardy perennials like Euphorbia wulfenii, Lavenders and Salvias will also perform well and provide striking colour in your garden garden especially combined with Lambs ear for texture. If you appreciate cut flowers, now is the time to plant Dahlia tubers with many varieties blooming from mid-summer to autumn.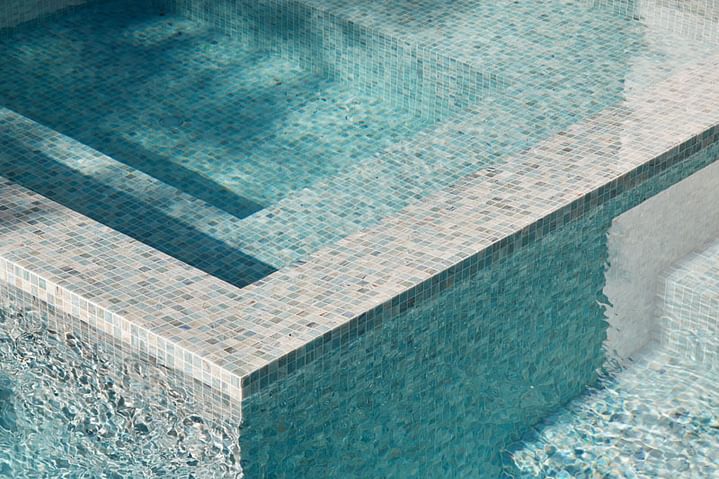 How to maintain your garden over the height of summer to keep it looking lush and healthy.
Plant selection and positioning are fundamental to a garden looking lush and healthy, especially in the height of summer. Adequate and consistent irrigation is obvious; however, some plant species will burn and die off regardless of watering simply because they are not equipped for exposed conditions. It's always a good idea to monitor soil moisture, check for faults in your irrigation system, and apply a thick layer of mulch around your plants to conserve soil moisture and protect the roots from the sun. Lawns should be mowed at a higher setting to provide some shade and protect the grass from heat stress. It is best to water lawns deeply and less frequently over summer and ideally in the morning or early evening.


Ensure your garden looks its best for festive entertaining.

Start regular maintenance early and it will pay dividends. Walk around your garden and take notice of what is working and whether there are areas that may need replacing or reworking while you still have time to make the adjustments. Begin now with the bigger tasks such as replanting, weeding, eliminating pests and disease and coring lawn areas to deepen the root system. Continually monitor the irrigation to ensure it is set appropriately for the weather conditions and is in good working order. Save mulching and the finishing touches until closer to Christmas so that it still looks fresh and manicured on Christmas Day.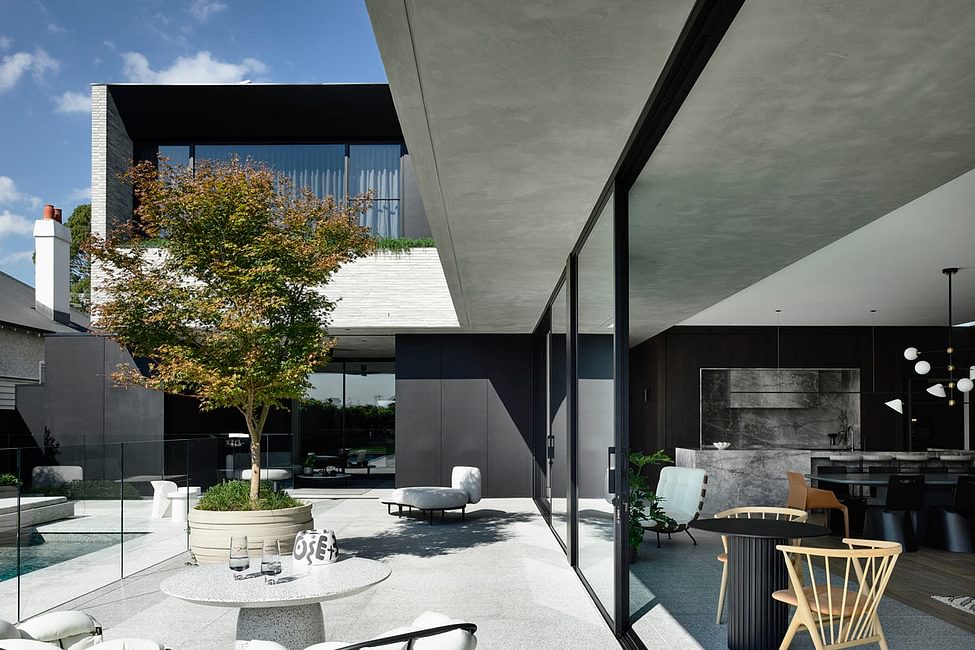 With the cooler months behind us, the risk of frost has abated providing favourable conditions for a variety of plants in readiness for summer.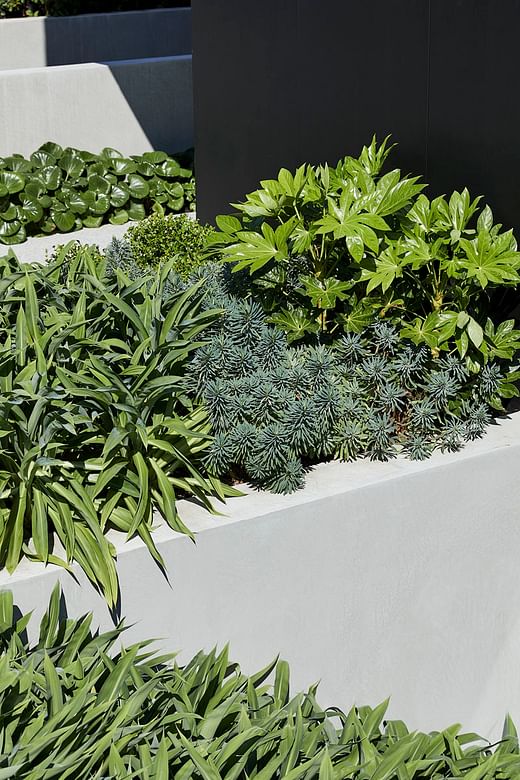 Types of greenery that provide the best shade for the height of summer.
In my opinion, the most pleasant places to retreat from the sun in a garden are living pergolas, particularly around dining areas. These structures are usually composed of wooden or steel framing to support climbing plants such as a Virginia Creeper or an ornamental vine. They can also be created from clusters of pleached or espaliered trees such as Plane Trees or Maples, with a clear central trunk and branches trained to grow a horizontal canopy overhead. Apart from being visually stunning, living pergolas provide the added benefit of cooling an outdoor space as well as providing shade.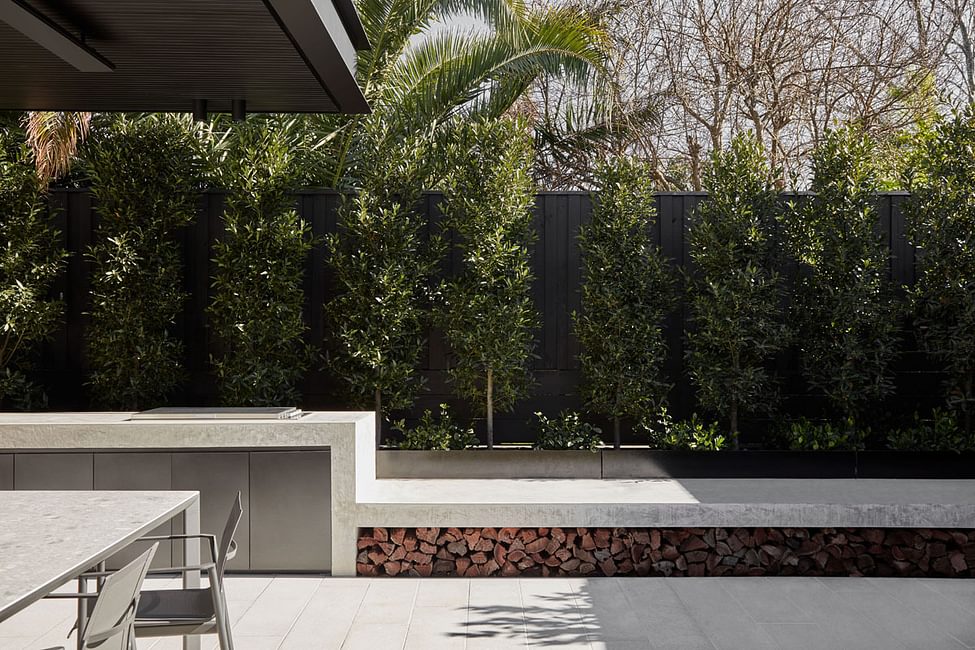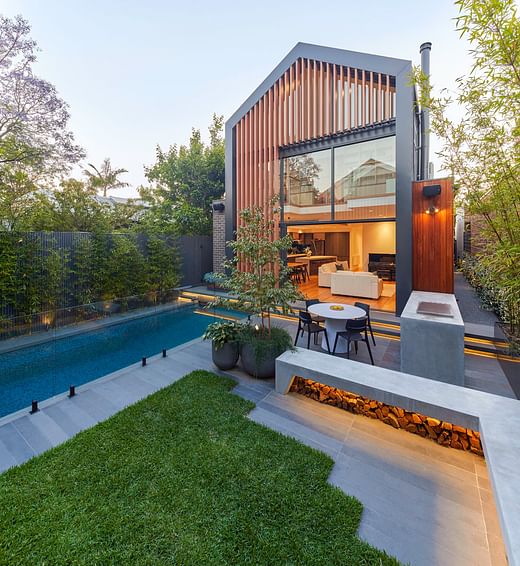 Trending outdoor living spaces.

We have seen increased demand for negative edge glass tiled pools in preference over fully fenced inground pools. The use of burnished concrete in hardscaping such as floating steps, bench seating and built-in barbeques has also gained popularity. Custom-designed hardscape features that reflect the unique tastes and preferences of homeowners are currently trending. This includes personalised patterns and colours in pavers and creative use of materials. Natural stones, like sandstone and bluestone, are becoming popular due to their timeless appeal and durability.

Nathan Burkett Landscape Architecture create exceptional gardens and outdoor spaces enjoyed by clients across some of Melbourne and Australia's most exclusive postcodes. With each project, they seek to enhance the useability of space.
It's not only about creating an aesthetically stunning design, but an experience their clients will savour for years to come.
Learn more about Nathan Burkett Landscape Architecture at nathanburkett.com.au