FEATURED
Our Partnership with The Big Umbrella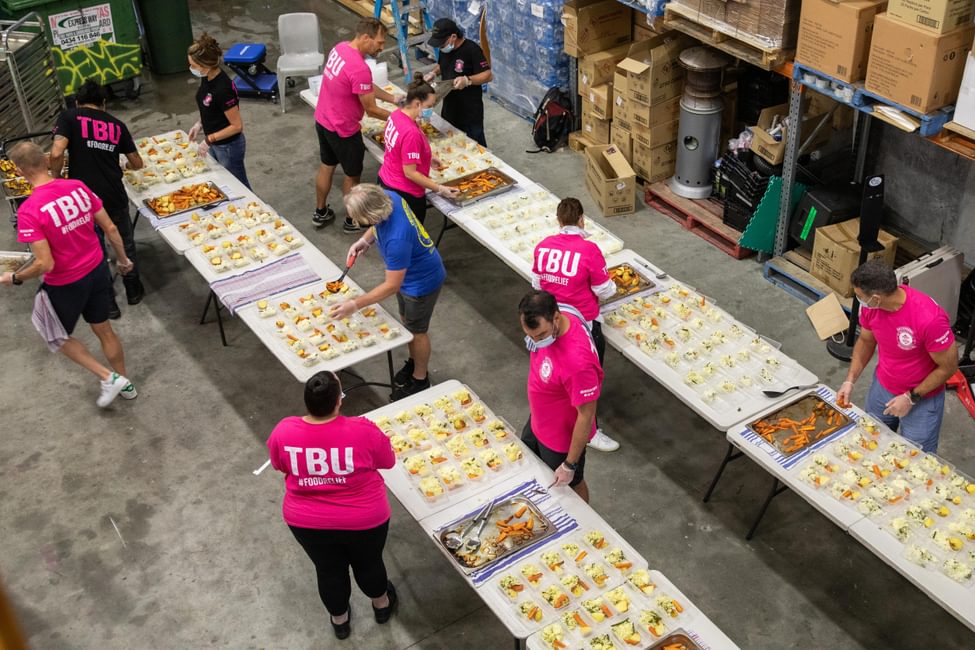 Our new partnership with The Big Umbrella helps to provide meals to Melburnian's experiencing food insecurity and homelessness.
Registered charity, The Big Umbrella (TBU), provides Melburnian's experiencing food insecurity and homelessness with meals through rescued surplus food.
The Jellis Craig Foundation is delighted to have joined forces with The Big Umbrella and to further strengthen this partnership with a long-term commitment this year.
With the help of volunteers and donated surplus food from rescue-food charities, The Big Umbrella has provided over 250,000 meals to people experiencing food insecurity and homelessness since its inception in 2010 . In just 8 months since the Jellis Craig Foundation started working with The Big Umbrella, our staff have helped create and distribute over 3,000 of these meals.
Elizabeth Morello, Jellis Craig Foundation General Manager said that after spending a day with The Big Umbrella, she couldn't recommend working the kitchen alongside the other volunteers highly enough.
"Volunteering with The Big Umbrella alongside my colleagues has been an invaluable experience. From seeing the surplus food arrive and knowing that it isn't going to waste, to preparing and packing the meals, the evenings at The Big Umbrella kitchen are so well organised. The whole experience was rewarding and humbling and it has been fantastic to see so many Jellis Craig team members get involved."
Justin Dickinson, CEO at The Big Umbrella said that it was very refreshing to have such a positive group of volunteers join them. "The Jellis Craig teams have been great and super engaged in not only preparing the meals but connecting with our program's purpose. The Jellis Craig teams have been some of the most energetic and generous individuals we have seen in the many years we have been operating."
Excitingly, the partnership between the Foundation and TBU will only strengthen in 2022 and beyond with a long-term investment commitment from the Foundation. This investment will help TBU with various projects such as developing on site self-sustainable gardens and greenhouses, securing Solar Panels and energy collection batteries to enhance the sustainability of their operations, as well as a number of other exciting initiatives.
Justin is delighted about our ongoing partnership. "With the support of Jellis Craig, 2022 is going to be an amazing year for us. I can't wait to see the team at Jellis Craig and our volunteers at TBU working together; seeing everyone building the garden, working the kitchen, and delivering meals out of Federation Square, is going to make it a very rewarding year. It's going to be a lot of fun and we are really looking forward to it".