FEATURED
My Neighbourhood with Lucas Mills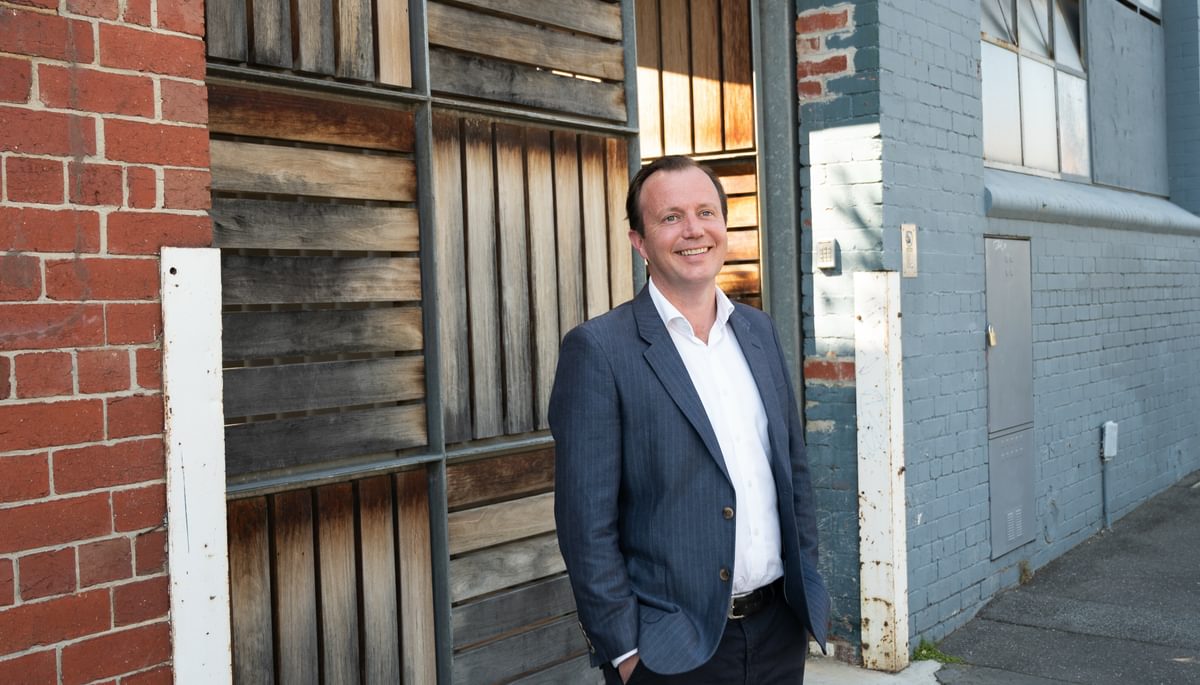 Lucas Mills, agent and auctioneer with a specialist focus on the North Melbourne area, started his career in the building sector. Since making the switch to real estate, Lucas quickly capitalised on his natural affinity for the industry. We sat down with Lucas to find out his recommendations in and around Melbourne's inner north west and how he and his family spend their weekends.
Before selling homes you previously worked in the building sector, tell us about how your previous work has helped you in your real estate career?
Seeing all facets of the construction industry has helped me get an understanding of how a home or property comes together from the ground up and allows you to have greater appreciation of what a quality property is when you see it.
You have been selling homes in the North and West Melbourne area for nearly 10 years. What originally attracted you to work in the area?
I grew up in Strathmore and would follow the Moonee Ponds creek all the way to the city when I was younger and would often spend a lot of time winding back through West and North Melbourne and have loved it ever since.
You have fantastic relationships with your past and current clients. What advice would you give to an up-and-coming agent on how to form and maintain these great relationships?
Provide advice to every client as you would if it was your friend, family member or loved one and give them the respect they deserve.
The annual price change for West Melbourne is +5.5% and the area is growing. Why do you think this is?

West Melbourne specifically is undergoing a significant transformation in terms of increased residences being built and with that brings new amenities and services for the area so it is starting to land on the radar of buyers who may not have previously considered the area.
Do you remember the first home you sold in the area? Tell us about that.
It was a 1-bedroom apartment, hard to sell at the time but was in an amazing location right next to the University and Hospital precincts.
Throughout the pandemic, our homes and the suburbs that we live in became our refuges. What did you come to appreciate the most about your area during this time?
The generosity and awareness from neighbours was really outstanding. We spent a lot of time walking the dog, drinking coffee and trying to find as many playgrounds as possible, when they weren't shut down and taped off…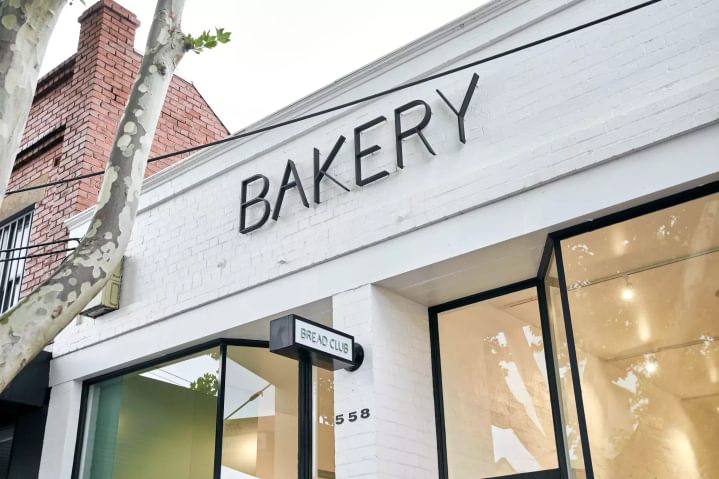 Tell us about your personal property journey.
Quite diverse as it has included being involved in a townhouse development, building a new house behind the façade of an old shop, updating an apartment and now in a period home.
Tell us about 'home'.
Home has been incredibly busy with the kids over the last few years including the birth of our youngest last year, so now turning our attention to keeping an eye out for the next project.
Your kids are 5 and 16-months, what makes the area you live so great for families?
Anywhere within walking distance or a short tram ride to the CBD and surrounding suburbs is ideal for families to explore Melbourne. It really is a remarkable city, and we are so lucky to have an abundance of lifestyle choices on our doorstep.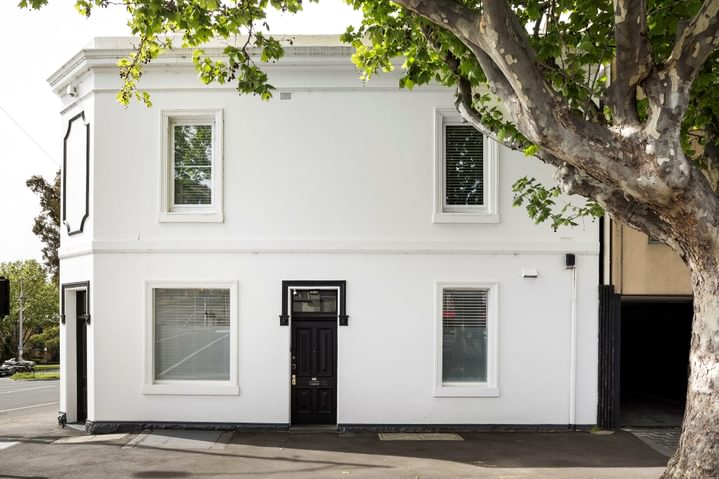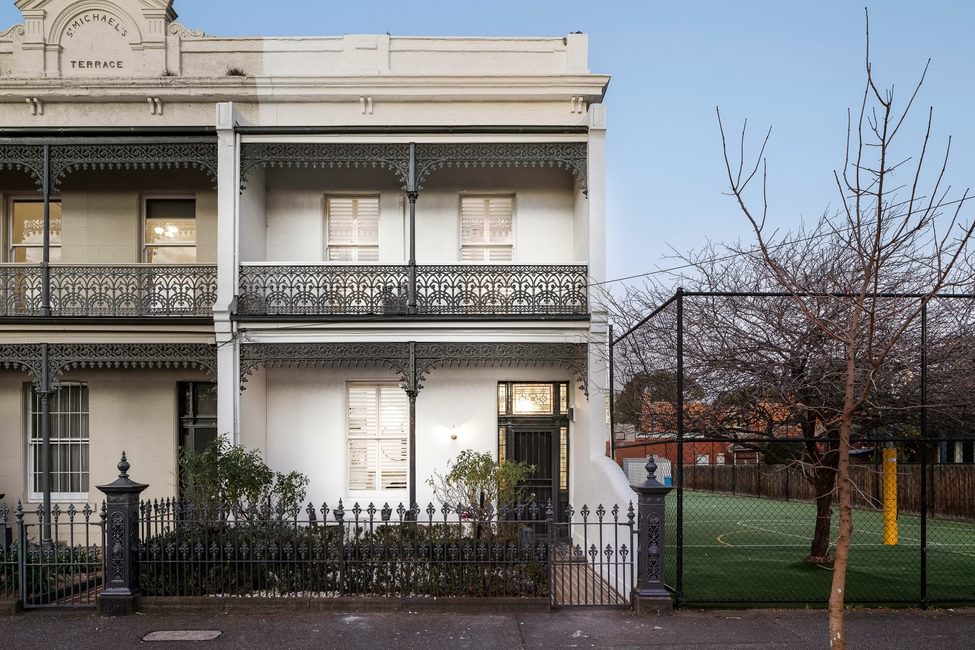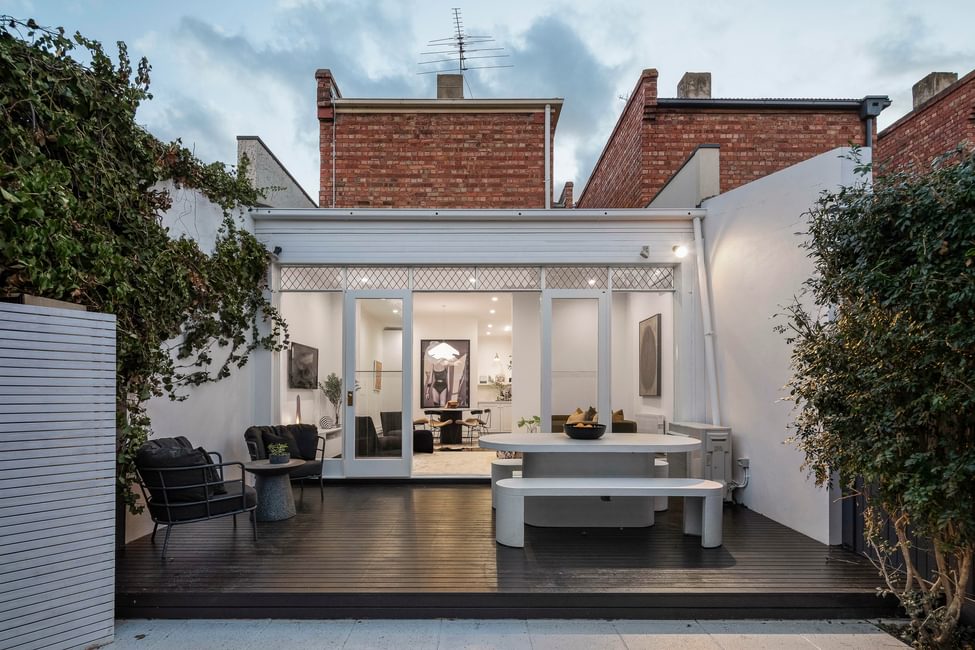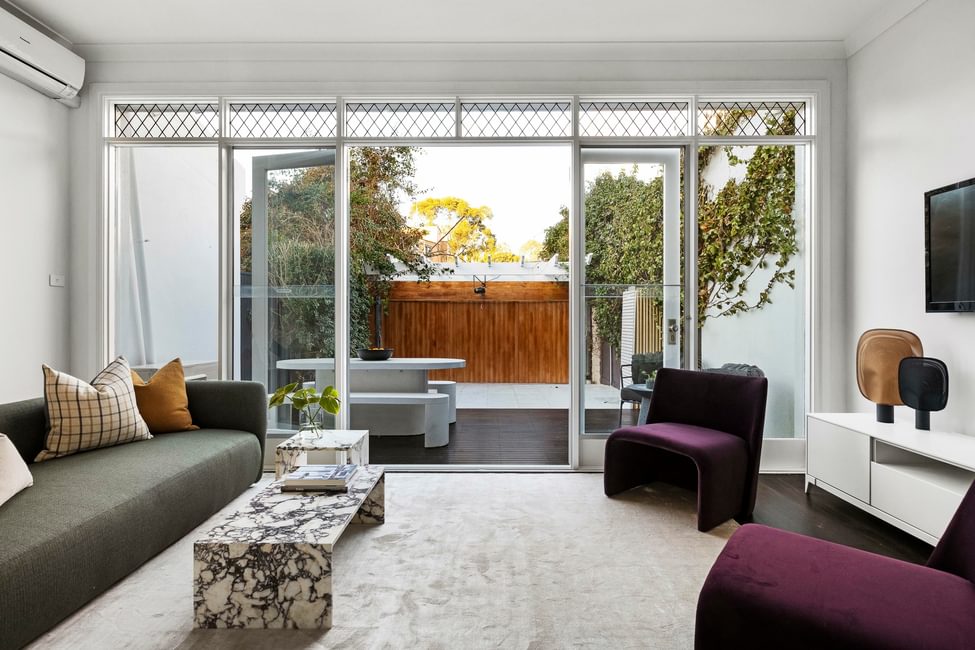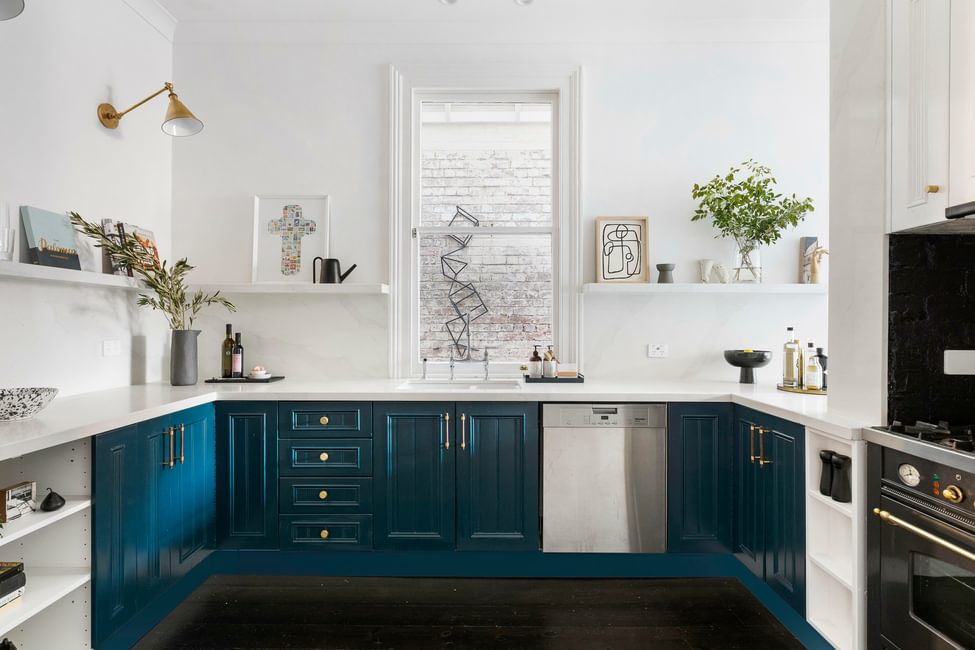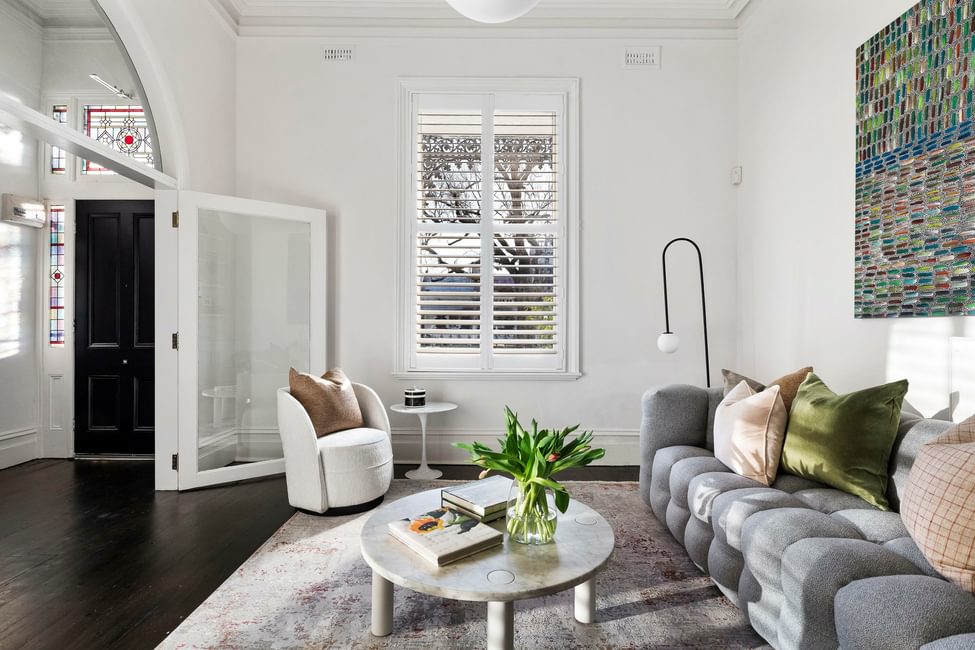 450 Dryburgh Street, North Melbourne | Recently sold by Lucas Mills
To keep up to date on the latest property news, and hear about property in your area, sign up here.