FEATURED
My Neighbourhood with Jodie McCarthy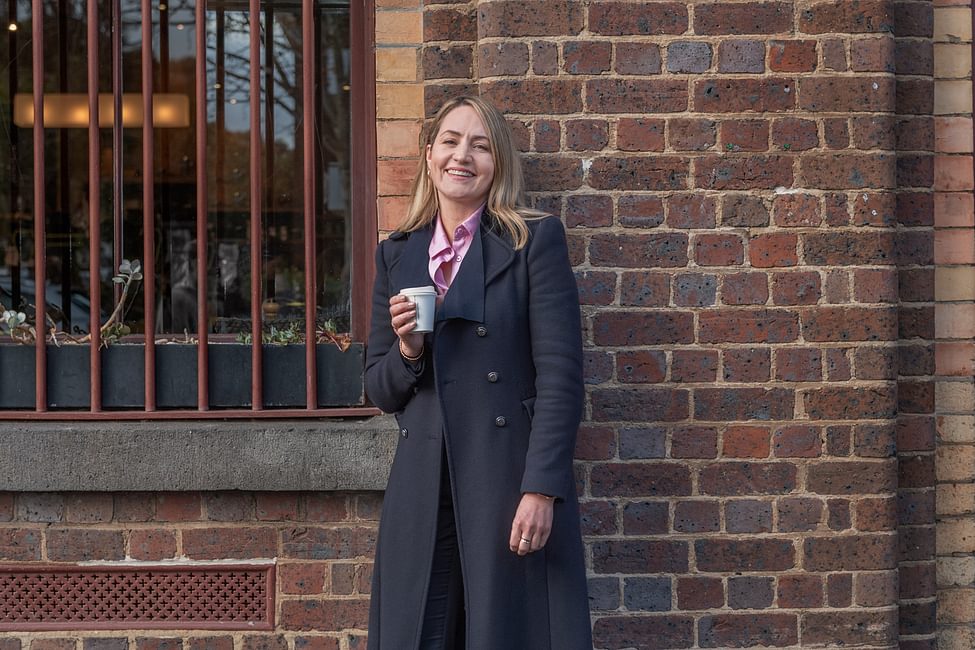 Jodie McCarthy
With her career in real estate spanning almost 20 years, Jodie McCarthy has spent most of this time selling homes in the inner-city areas of Abbotsford and Richmond. The appeal of the area's proximity to the city, period homes, community feel and fantastic amenities means that Jodie and her family also choose to live in the area. We sat down with Jodie to find out her recommendations of what to do around Richmond and Abbotsford and how she is settling into her newly purchased home.

You have been selling homes in the Richmond and Abbotsford area for nearly 20 years. What originally attracted you to live and work in the area?
A friend of mine worked in Richmond and talked me into trying it. I still remember driving down Highett Street Richmond and Nicholson Street Abbotsford and thinking how beautiful they were with all the plain trees. I actually ended up purchasing a property in Highett Street because I loved it so much!
The median house price in Abbotsford has increased almost 11% over the last 12 months. Why do you think this is?
Abbotsford is such a small suburb with so much going for it. It has a great sense of community and people are proud to live there. The streets are lined with period homes and beautiful trees, and you have so much green space and things to do for the whole family with the Abbotsford Convent, Victoria Park, the Yarra River and Collingwood Children's Farm all within walking distance to each other. There are numerous local pubs, Victoria Street is lined with Vietnamese restaurants and Johnson Street has a new array of bars and cafes. You can also very quickly and easily walk, train or tram into the city centre!
Do you remember the first home you sold in the area? Tell us about that.
We used to do Sunday opens in Richmond, it was my first week in real estate and a couple wanted to make an offer on a townhouse in Richmond – I was so excited but had to call a colleague to come and help me negotiate the sale.
Throughout the pandemic, our homes and the suburbs that we live in became our refuges. What did you come to appreciate the most about your area during this time?
I loved that everyone got to know their neighbours so well. We had neighbours baked for each other, kids played together, and everyone had time to stop and chat. Most mornings started the same – I would walk up to get a coffee with my son and neighbour. The fact we couldn't really go anywhere outside our suburbs forced us to slow down and appreciate the small things.
If you had a friend visiting from interstate, where would you take them...
For coffee - Three Bags Full in Abbotsford
Lunch - Touchwood in Richmond – their Japanese bowl is sensational or Gary in Abbotsford for a smoothie.
For an activity - The Collingwood Children's farm for the kids, or walking along the Yarra which is great for all ages!
For dinner - New Quarter on Swan Street Richmond
For a drink - There are so many fun options along Church Street in Richmond.
Tell us about your personal property journey.
After living in the same house for nearly 15 years, I just recently bought and sold. My new home has been beautifully renovated, and I am having fun buying new furniture and filling some empty rooms! We are loving the space. Going through the buying and selling processes was a great reminder of how much work our vendors often put in to present their homes and how much they have to juggle to let us in for opens and inspections. I can really empathise!
Tell us about 'home'
I saw the house advertised and before I even went through, I remember saying to some friends it was my dream house. I loved the floorplan, the location, the style and size – everything really. I love my open plan living room with high ceilings and big windows. I have been making the house feel more like mine with new light fittings and window furnishings (I am feeling very fancy with electric blinds!). My son loves eating up at our breakfast bar and he has his own mezzanine playroom, all the kids just go straight upstairs when they visit, it is the perfect kids playroom where I never see the mess!
To keep up to date on the latest property news, and hear about property in your area, sign up here.