FEATURED
My Neighbourhood with Daniel Broadbent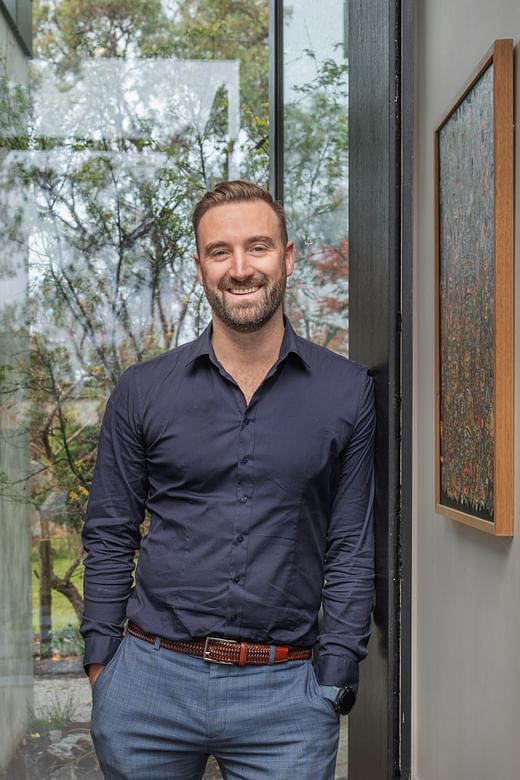 Not only does Daniel Broadbent, Director at Jellis Craig Maroondah, spruik the benefits of Park Orchards as a real estate agent, but also as a long-time resident and recognised community member. Daniel and his family's home makes up one of just 1100 properties in the leafy and community-minded environs of Park Orchards in Melbourne's east. We sat down with Daniel to discuss what originally drew him to the area and why his family's recently completed dream home means they won't be leaving any time soon.
1. You have been selling homes in Park Orchards and Ringwood North area for 12 years. What originally attracted you to live and work in the area?
I like to think most people are passionate about where they live. As a relatively unknown pocket of Melbourne I feel I am forever explaining where Park Orchards is! To the families that reside here, or aspire to do so, it is, without doubt the perfect balance of serenity and community. There are only 1100 or so properties (with no further development in sight!) so likeminded families and residents make for a tight knit neighbourhood.
2. The median house price in Park Orchards has increased almost 15% to over $2m over the last 12 months. Why do you think this is?
I have always considered demand for our area as somewhat niche, and I definitely took it upon myself to drive home the benefits afforded to anyone living in Park Orchards. However, over the last couple of COVID-19 affected years we have definitely seen a surge in interest around lifestyle properties and I think Park Orchards has become more discoverable as a result. Buyers searching for value and increased flexibility around work has meant Park Orchards reaching a Melbourne wide audience and, in turn, casting off the 'undervalued' tag that was synonymous with the suburb throughout the early 2000's.
3. What do you love about selling homes in the area?
I have always loved 'mum and dad' / lifestyle real estate, and in our area in particular. Helping families get into the property they love is rarely about profit or numbers, it's about emotion and connection. You can't make someone LOVE a property but if they do love it, I can help put them in a position to buy and create the right atmosphere to get the best results for the people I represent.
4. Throughout the pandemic, our homes and the suburbs that we live in became our refuges. What did you come to appreciate the most about your area during this time?
I felt extremely lucky during lockdown. Not only did we get a chance to do some much needed work around the house, but we were also able to take advantage of our surroundings. We have such a strong connection to the people within our community and it was great to see neighbours and friends out and about exercising or grabbing a quick take away coffee most days. The '100 acres' flora and fauna reserve was particularly great with its walking paths and bike trails providing hours of fun for the whole family.
5. If you had a friend visiting from interstate, where would you take them...
For coffee…Blue Dog Café - Rach and her team will sort you out with coffee, pastries, breakfast or lunch!
For an activity… We are spoilt for walking and cycling trails locally. 100 acres, Eastlink Trail, Mullum Mullum trail, Mount Lofty, Yarra River trail and Pound Bend are all worth a visit with a mixture of backdrops and terrains.
For dinner… We love Olivigna and we have taken the Jellis Craig team here on many occasions thanks to its great food and atmosphere. Plus they make their own limoncello!
For a drink… Park Orchards is lucky enough to have great access to the Yarra Valley but just on our doorstep is Rob Dolan Winery, which is perfect for a picnic on the lawn.
6. Tell us about your personal property journey.
My wife, Sophie, and I first lived together in Clifton Hill, a far cry from the leafy 'burbs. We moved to Park Orchards in 2009 and live on that same property to this day. In fact, I doubt if I will ever get Sophie to move! The original home was a 2-bedroom 1940's weatherboard which served us extremely well. We had a 5-year plan (that took nearly 10 years to execute) to demolish and rebuild our dream home.
7. You built your family home from the ground up on a beautiful half acre of land right in the heart of Park Orchards. Tell us what you love about your home?
Sophie and I looked for somewhere to move to, but we could not give up the position we already had in Park Orchards. In the early years with young children we walked to kinder, now we walk to primary school. We walk to the shops, cafes and milk bar, tennis club, football club…. pretty much everywhere we need to go! With the help of great friends and clients Steve Rachcoff (Rachcoff Vella Architects) and Brendan Parsons (BJP Construction) we created our dream home. Architecturally it is everything we wanted – featuring both modernist and brutalist elements, glass walls and a soaring entrance. Most importantly we wanted a home built for entertaining all year round and think we have achieved just that with excellent connectivity between indoor and outdoor living a huge tick for the modern family.
To keep up to date on the latest property news, and hear about property in your area, sign up here.