FEATURED
My Neighbourhood with Chloe Quinn and Campbell Ward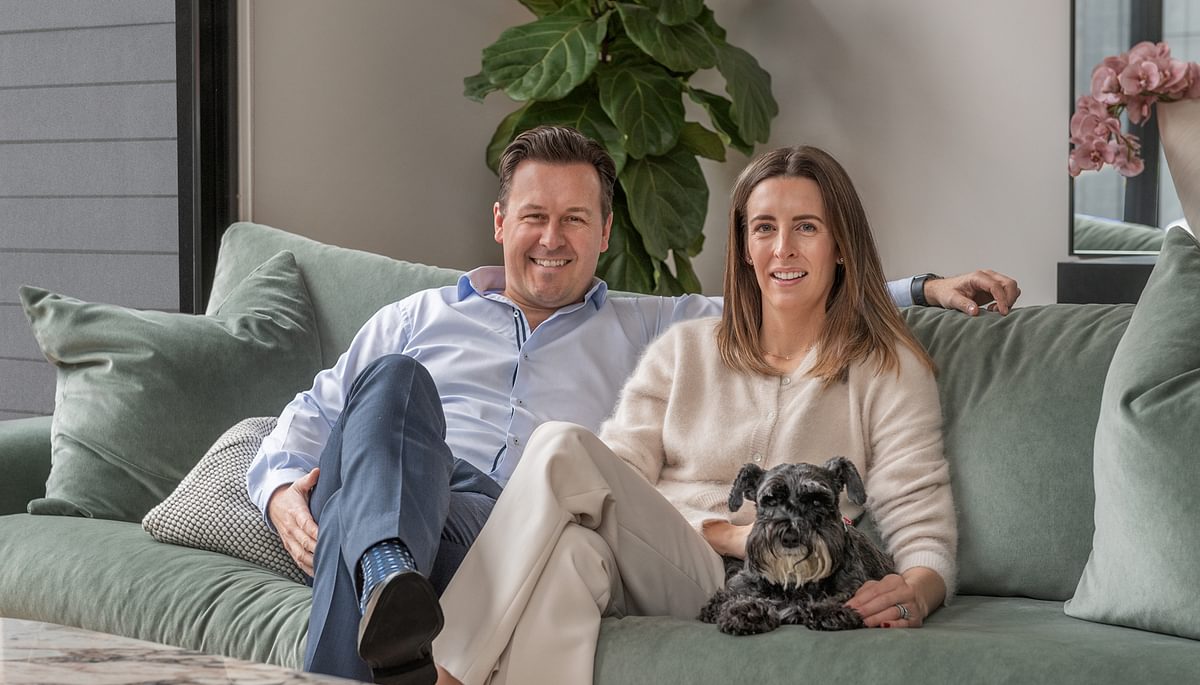 Campbell Ward and Chloe Quinn have been selling houses in the Boroondara area for over 15 years. Chloe and Campbell learnt early on that their individual strengths are more powerful when combined, both in work – as a team selling some of the area's most beautiful homes – and in married life!
1. You have both been selling homes in the Boroondara area for over 15 years. What has changed the most during this time?
The demographic of buyers in the area of Boroondara is forever changing. Throughout our time selling houses in the area, the biggest change has been the increase in international buyers and the move to more investors purchasing in the area. The main consistent factor is that it is certainly a fantastic area for families.
In terms of how real estate has changed in this time, the major shift we have seen is the move to more of a digital-focus for property advertising – across video content, social media, and portals.
2. The area of Boroondara has always been some of the most sought-after suburbs in Melbourne and its suburbs regularly feature in 'Melbourne's most expensive suburbs' list. Why do you think this is?
The majority of Melbourne's leading schools are located within Boroondara. The infrastructure in the area continues to improve, along with the quality of new homes that are being built. The reality is that neither the fantastic schools nor infrastructure will ever leave the area, so the desirability of the suburb will only continue.
3. Tell us about how your differing approaches to listing and selling property works in your favour as a team.
We stick to our strengths and complement each other. Our party trick is that many clients aren't aware we are married. Chloe nurtures and is methodical with clients and buyers whereas on the other hand Campbell enjoys auctioneering and negotiating. We realized quite early on that "being ourselves" and playing to our respective strengths makes our clients feel most comfortable and at ease.
4. Do you remember the first home you sold in the area?Tell us about that.
Chloe: Of course! I had just commenced my role with the Hawthorn office and was so nervous. The eventual purchasers' parents we suspect planted a fake snake in one of the outdoor areas to "spook buyers"! That was a listing I won't ever forget.
5. Throughout the pandemic, our homes and the suburbs that we live in became our refuges. What did you come to appreciate the most about your area during this time?
It's amazing what you can live without, and we take the simple things for granted. We are blessed to have great walking tracks, river access and an abundance of parks and play equipment nearby for the kids.
Our amazing local shopping strip kept our spirits up given it was one of the only places that we could go to within our 5km radius. The staff (who feel more like friends), and the food kept us sane!
6. If you had friends visiting from interstate, where would you take them...
For coffee… our place… or Kitchenette. For an activity… Bounce with the kids or the Rivoli for a movie For dinner and drink… Centonove and Bar Alba in Kew.
7. Tell us about your personal property journey.
We purchased our first home together in 2010. We renovated the entire house which was interesting! We absolutely loved it and have some great memories from living there, then decided to move as were planning a family and needed a larger footprint.
We have been living in our current home for 8 years. There is always a discussion of moving however we are so lucky to have the best neighbours, school that is only a 5-minute walk away and a 5-minute drive to the office – these factors tend to win out whenever we discuss moving!
8. Tell us about 'home'
Our home is approximately 10 years old; we are currently undertaking some cosmetic improvements – such as a bathroom update and redoing the rear garden with a new deck and outdoor BBQ. We love our back living room so much – It has hosted some great celebrations. When we first walked in, we knew it was "us", mainly because it was newly built and saved us from another major renovation!
Contact Campbell Ward and Chloe Quinn
To keep up to date on the latest property news, and hear about property in your area, sign up here.