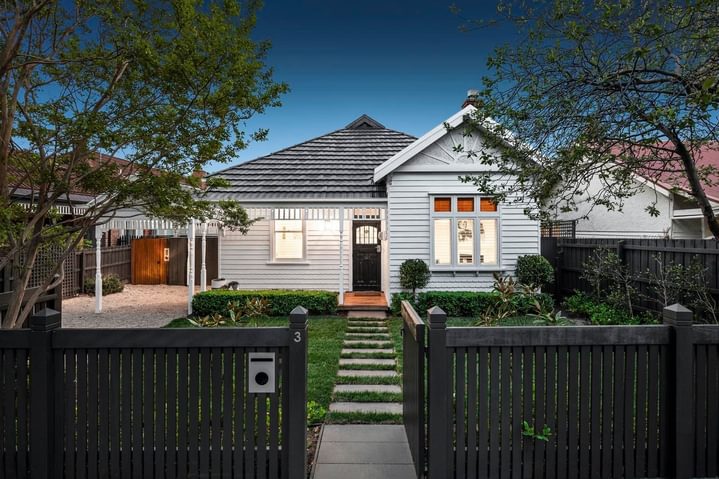 In a perfect world, Glen Iris couple Miranda and Oliver Kent would now be comfortably settled in a new home with their three young boys.

But when Melbourne's second COVID-19 wave hit, their plans to put their three-bedroom property on the market were temporarily placed on hold.
While the delay in proceedings may have initially been a hurdle, it also presented opportunities for the Kents and other Melbourne vendors to put valuable time into preparing their property and campaign.
Selecting the upgrades
Working in concert with Jellis Craig agent Carla Fetter, Miranda says they have been able to initiate a number of simple and cost-effective upgrades to ensure their property jumps out at buyers.

"Initially when Carla was able to visit our house she was able to guide us through the important elements of getting the house ready for sale and the things we should invest money in to make it more appealing to people, as well as the things that are not necessarily worth spending money on," Miranda says.
"We had already updated our bathroom and kitchen and we're currently painting the outside of the house to give it more street appeal."
With three boys still at home, the Kents waited until closer to their campaign launch to paint the inside of the property, and to lift the double-fronted Edwardian home's street appeal further by installing a new front lawn, having already rebuilt their front decking area.
"They asked me if they should replace the lawn, and after seeing it I recommended they put in a new lawn, because as we all know, many people will be driving by so those first impressions at the front are critical," Carla says.
Planning the presentation
Carla explains that the past few months have also afforded them more time to explore the property's presentation, including decluttering parts of the home and planning how best to display the bedrooms.
"We spent a bit of time on the bedrooms and how we present those, and in particular the kids bedrooms," she says.
"One bedroom has a cot and the other has two single beds, so the conversations we had were around whether we leave the cot or put a double bed in."
Miranda adds: "We've decided to keep one of the single beds so there's a sense of space, and in the second bedroom we're introducing a double bed instead of a cot, so that downsizers can see that it can easily be an adult's room."
Tapping into buyers
Prior to the property being officially on the market, Carla spent considerable time tapping into Jellis Craig's extensive buyer network to promote it.

"The plan was to get going straight away and doing that preparation in recent weeks and months allowed us to do that as soon as private inspections returned. We did a lot of work in August and early September contacting our key people for this particular property and we've certainly built up a nice pool of buyers wanting to inspect."
Having everything in place meant that the Kents were among the first to put their home in front of a market that has been starved of opportunities. You can see all of the hard work Miranda and Oliver put into their beautiful property during lockdown here.
Miranda and Oliver have now sold!