FEATURED
Melbourne's inner east set for strong selling season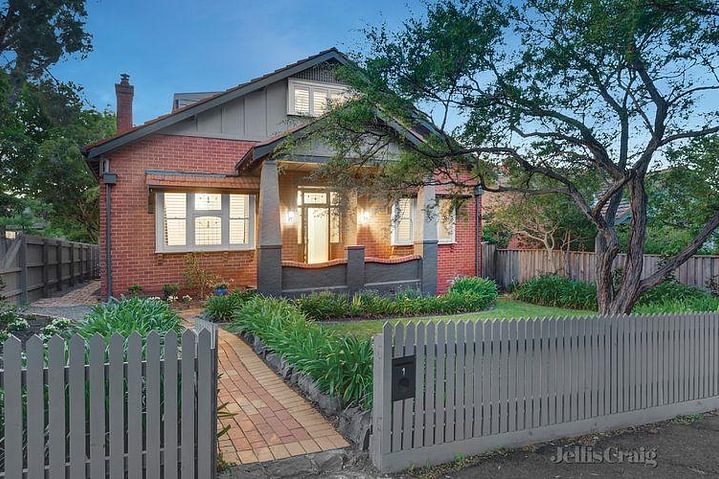 The traditionally blue-chip suburbs of Melbourne's inner east will show a "fairly broad success story" in the first half of 2020, an expert says, with confidence rising across various market segments.
Andrew McCann, auctioneer and managing director of Jellis Craig Stonnington, says a variety of factors have set the stage for a strong selling season in the region, continuing on from the upward movement seen at the tail-end of last year.
"Coming out of what we'd consider a two-year down cycle, the last six months of 2019 were a recovery," McCann says.
"The expectation of the start of the selling season, which is kicking off now, is a continuation of this strong period at the end of 2019.
"There's very good buyer demand, we've had 20-30 groups coming through inspecting homes in the $1 million to $3 million range, which is a good signal of where buyers are.
"We expect supply shouldn't outweigh demand; appetite and competition will continue. Especially in a low interest rate environment."
Homes in the $1-$2 million bracket will "probably have the most gain" across the first half of the year, as they're the most affected segment of the market in terms of property capacity, McCann says.
"Those who have been sitting on their hands [during the down cycle] will be getting back into the market, such as downsizers, who will be more confident about putting their homes up for sale compared to a year ago.
"There will also be upsizers and first and second home buyers, as there's more liquidity and confidence from the banks."
However, while the inner east market is returning to business as usual, McCann says it's important to remember the market is adjusting after a speedy recovery.
"Most experienced agents will see that price growth will be limited given that the market recovered so quickly. It will be more about stability."
The inner-east suburbs in hot demand
Recent realestate.com.au data – based on views per listing for homes with four bedrooms or more – showed Melbourne's east dominated Australia's 10 most in-demand suburbs for upsizers.
Sydney's Baulkham Hills topped the list, but it was inner Melbourne that dominated, with suburbs including Hawthorn East (2), Blackburn (3), Malvern (4), Glen Iris (5), Camberwell (7), Malvern East (8) and Northcote (10).
A little further east, Vermont South (6) and Eltham (9) rounded out the list.
McCann says the inner east's mix of supply would offer a range of options to a range of buyers. He points to Richmond and Abbotsford as inner-city areas with a "good upside" for first home buyers, where they can enter and get good value, compared to the higher brackets of nearby Kew, Hawthorn, South Yarra and Prahran.
"First home buyers still have an opportunity in that marketplace," he says. "Glen Iris has a lot of product in the $1-$2 million band with some good value for buyers.
"Investors are more confident about bringing their apartments to the market, too. But at the same time, the early part of the year is a good environment for owners of family homes to consider selling.
"So we'll see a lot more of those types of properties available before the school holidays."
Article by Louise Baxter - REA Group