FEATURED
Living Sustainably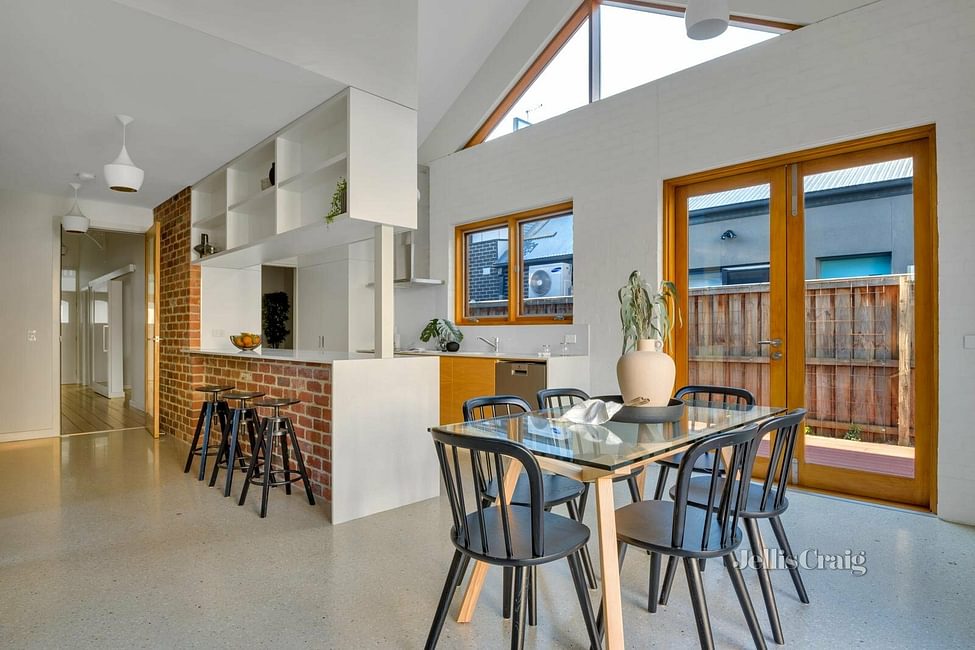 Living Sustainably
With the climate crisis ever more urgent, we're spreading the message on how we can all live more sustainably. Read on to discover some of our favourite sustainably minded brands, products and homes in celebration of World Earth Day on April 22nd.
The Local Home
Featuring a 10/10 energy efficiency scorecard, this eco-friendly Californian Bungalow is now on the market. Double glazed hardwood windows and doors, two spit systems, four water tanks, solar power energy and two veggie gardens round out to make this home a delightfully sustainably minded home for a young family or professional.
The International Home
New Forest House is a rural retreat away from city life. The focus of the home is natural light, nature and texture. A 2010 Grand Designs Awards Runner-up, this home ticks all the sustainability boxes. It is almost entirely self-sufficient; rainwater is recycled and a fully refurbished well supplies drinking water. Photovoltaic panels generate electricity to run the ground source heat pump and there are solar panels and wood-burning stoves.

The Cleaning Product
The entire Zero Co range are packaged in plastic. With one catch, this is recycled plastic originally destined for the ocean and landfill. The 'forever bottles' can be refilled endlessly. Zero Co allows you to return your empty refill pouches with a complimentary reply-paid envelope so they can then clean, refill and reuse over and over.
In The Wardrobe
New Zealand-based label Maggie Marilyn uses organic cottons and ethically produced silks to craft her designs. The brand steers clear of trends and prefers to create effortless, timeless designs that last season after season.
Kowtow, another New Zealand-based label, uses a high proportion of eco-friendly materials including organic cotton and Tencel. It also uses low-impact dyes in most of its products. Reducing its climate impact and limits the amount of chemicals, water and wastewater used in production. Kowtow also traces most of its supply chain, with most of its supply chain certified by Fairtrade International.
At Home
"Each year in Australia, the equivalent of 800,000 3-seater sofa, 1.65 million dining tables or 3.4 million coffee tables are thrown away".
Australia's leading design destination, Cult, is attempting to change this. The furniture and lighting store developed Cultivated, an in-house sustainability program that provides buy back, refurbishment and recycling services for authentic designer furniture. This then creates a sustainable circular economy for authentic furniture and lighting.
The Beauty Product
As one would expect from a brand using bio fermented sea kelp, La Mer's charitable focus is on the sea. For over a decade, La Mer have been pledging to support the protection of ocean habitats through charitable donations, awareness raising initiatives and supporting ocean conservation projects through their Blue Heart Oceans Fund.
5 ways you can live more sustainably at home
Use reusable alternatives
Single-use products, particularly plastic ones, tend to end up in landfill and the ocean, causing harm to wildlife and the environment. Prevent this by choosing to use reusable and eco-friendly alternatives instead.
Donate unused items
If you don't use a product or wear a piece of clothing anymore, give it to a charity shop or someone you know would make use of it to help reduce waste. You can also start your shopping by looking in second-hand shops or on vintage or 'buy, swap, sell' websites.
Plant a veggie garden
By growing your own fruit, vegetables and herbs, you can ensure you're not using pesticides that will contribute to water and air pollution. This will also help to reduce the amount of fossil fuels used to transport produce to supermarkets.
Reduce and recycle
Make sure you're recycling by putting your rubbish in the correct bins. Also, try to reuse products and items as many times as possible before binning them to reduce waste. Start with looking for loose fruit and vegetables and take your own containers to shops and markets.
Eat less meat
The production of meat is one of the biggest contributors to climate change and the pollution of landscapes are waterways. By eating less of it, you can help to reduce the impact the meat industry has on the earth.
To keep up to date on the latest property news, and hear about property in your area, sign up here.