FEATURED
Jellis Craig's agents named in Australia's Top 50 Women in Real Estate
Three leading Jellis Craig agents have been named in the prestigious REB Top 50 Women in Real Estate for 2020, with Stonnington's Carla Fetter ranked an impressive third in Australia.
The Jellis Craig agents who made REB's Top 50 Women in Real Estate for 2020 are:
Carla Fetter (Jellis Craig Stonnington) – 3rd
Elizabeth Kelly (Jellis Craig Brunswick) – 12th
Bev Adam (Jellis Craig Fitzroy) – 23rd
We spoke to Carla, Elizabeth and Bev to find out what this award means to them, and how they've achieved success as women in real estate.

Carla Fetter – Jellis Craig Stonnington. REB ranking: 3rd
Carla says she "fell into real estate" but realised quickly that it was the perfect career for her.
"I discovered a true passion for property, which hasn't wavered since day one. I feel very fortunate to get up each day and genuinely look forward to going to work," she says.
Carla especially enjoys her many daily interactions with clients – both vendors and buyers.
"Building relationships with people with different perspectives and backgrounds is what makes a real estate career rewarding, plus it keeps things interesting. No two days are ever the same!"
Carla is known for her strong work ethic and is one of only two Victorian women to make the REB's top 10. During the award period she sold almost $145 million worth of property.
Carla sees being female as an advantage in real estate and is excited to see more women choosing real estate as a career.
She credits her high ranking in the REB's Top 50 Women to her high-performing team.
"I've run my own team for around five years now. The award may be for the individual, but in my case it's a real team effort."
"Jellis Craig offers women a supportive culture, outstanding mentorship and every chance to succeed."
Carla Fetter fast facts:
Partner, Jellis Craig Stonnington
Team members: Stephanie Nicolau, David Sciola, Adam Walker
Value of property sold: $144,289,000
Elizabeth Kelly – Jellis Craig Brunswick. REB ranking: 12th
Energetic, motivated and incredibly hard-working, Elizabeth Kelly is one of real estate's young stars. Just 30 years of age, she is already a Partner at Jellis Craig Brunswick, having quickly risen through the ranks.
Elizabeth says her close working relationship with Jellis Craig Inner North Director and fellow team member, Greg Cusack, has been pivotal to her success.
"The Cusack Kelly team has been going strong for six years now. Aligning myself with an experienced mentor like Greg has been important to my success in real estate," she explains.
Very service-focused, Elizabeth is one of only a handful of female agents operating in and around Brunswick.
"I enjoy this aspect of my role. It can be advantageous being the only woman. In my experience, people tend to gravitate towards female agents. The customer service and attention to detail I provide give me an edge."
It's the second time Elizabeth has featured in the REB Top 50 Women in Real Estate but she says she couldn't have achieved the accolade without her hard-working team.
"Hard work pays off in real estate – that's what this award really demonstrates," she says.
"Having a brand like Jellis Craig behind you makes a huge difference. It's a great company to work for, with incredible marketing and fantastic opportunities to succeed."
"I believe real estate offers outstanding careers for women and we need more female agents. If you're organised, work-life balance is very achievable."
Elizabeth Kelly fast facts:
Partner, Jellis Craig Brunswick
Team members: Greg Cusack, Dylan Francis, Tallulah Lacey
Value of property sold: $96,127,750
Bev Adam – Jellis Craig Fitzroy. REB ranking: 23rd
Bev switched to real estate in her early 40s, after a successful career in retail.
"As a single mum of three, I was looking for a new career path. When I bought a house through a female agent, I thought perhaps I could forge a successful real estate career myself."
Finding she had a natural flair for property, Bev has built her career on integrity, approachability and service.
"I am very ethical, and I think that's appreciated. I feel I am approachable and people feel very comfortable working with me whether buying or selling. There are not many successful female agents working in the market I specialise in and my main client base is female, funnily enough."
Bev says being named in REB's Top 50 gives her clients additional assurance that they are engaging someone with a proven record that's been recognised. This is the second time she has featured in the Top 50.
Although real estate sales can still be quite male dominated, Bev says it offers a great deal of flexibility, which many female agents' value, particularly given the additional roles they have.
"I have loved being part of the Jellis Craig family for more than 17 years. They are ahead of the game in everything, from legislation to technology, and I enjoy the positive culture."
"Real estate is a career you have to work hard at. Success takes time, but the rewards are there if you are patient and put in consistent effort."
Bev Adam fast facts:
Partner, Jellis Craig Fitzroy
Team members: Lee Muddle and Liz Boniello
Value of property sold: $87,724,005
Supporting our female agents
"At Jellis Craig we pride ourselves on being an employer of choice for women," says Jellis Craig CEO, Nick Dowling. "We combine innovation with a culture of inclusiveness and a commitment to nurturing talent. We actively help and support our female agents to build a successful career in real estate."
Carla Fetter sums it up: "Jellis Craig is a very progressive company that promotes excellence and provides opportunities for women. Female agents are very well supported and given all the tools we need to succeed. Jellis Craig is always innovating and stays one step ahead of the competition."
About the REB Top 50 Women in Real Estate
The REB Top 50 Women in Real Estate awards acknowledge exceptional achievement in real estate and set a national benchmark for female real estate professionals across the country. Those named in the Top 50 are ranked according to number of properties sold, total dollar volume of properties sold and average sale price.
More accolades – REB Top 100 Agents
Six leading Jellis Craig agents were named in the REB Top 100 in 2020. Congratulations to the following high-performing professionals:
Sam Rigopoulos (15) – Jellis Craig Inner North
Andrew Keleher (16) – Jellis Craig Doncaster
Dallas Taylor (22) – Jellis Craig Doncaster
Greg Cusack (34) – Jellis Craig Inner North
Jared Wei (52) – Jellis Craig Mount Waverley
Daniel Broadbent (87) – Jellis Craig Ringwood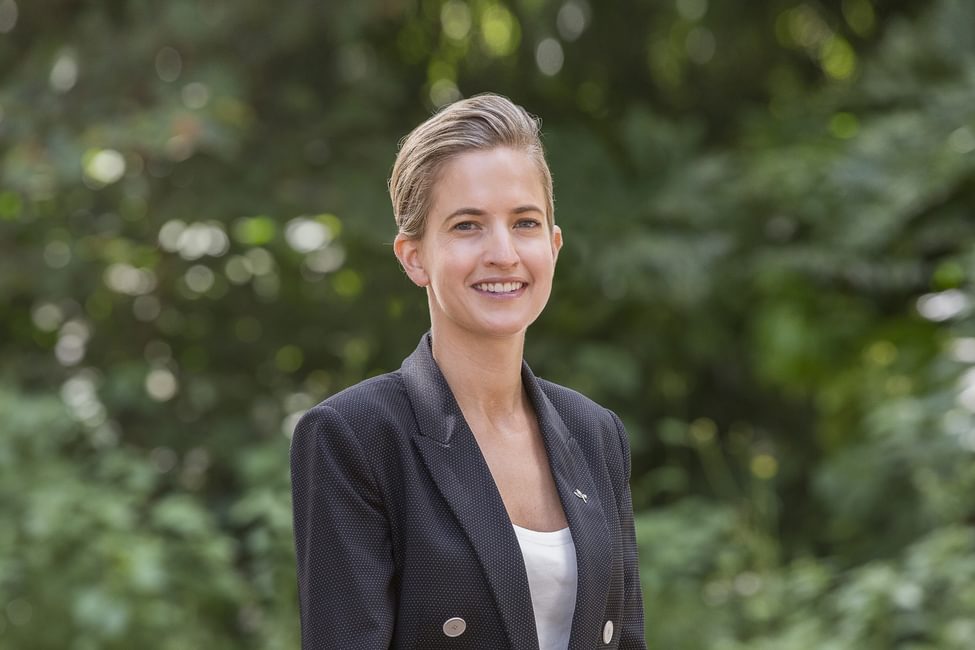 Carla Fetter