FEATURED
Investing in art for your home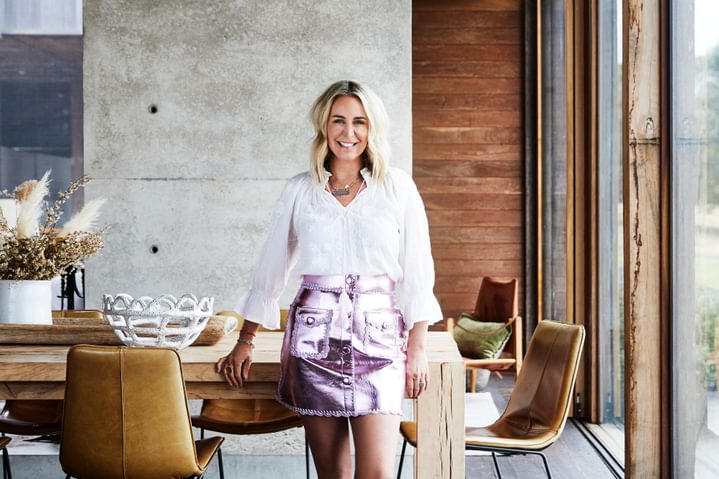 The world of art can be seen as one that is built on elitism and exclusivity, and consequently it can be an intimidating scene. Thankfully, art has become far more accessible in recent years. You do not need to purchase through galleries anymore, with artists selling their art directly through their social media or furniture and interiors stores.
Even if you love and appreciate art, it can be hard to know where to start. Here, we're demystifying the often daunting art world with the help of stylist and founder of Greenhouse Interiors, Julia Green.
The first step one should take when diving into the art world is of course discovery. Research art, visit galleries, trawl Instagram, find your favourite boutiques across both bricks and mortar and online, and read magazines. If something speaks to you, that's a great sign that it may be the piece to purchase. For Julia Green, art is about personal collection.
"It has nothing to do with elitism or monetary value, it is purely sentimental value that should dictate a decision process. I encourage a philosophy of buying what you love and what speaks to you, not buying what is on trend or expensive".

Once you feel you've done enough research into a particular artist or style of art, you may be ready to think about purchasing. Shopping for art to fit within an existing space or interior scheme is just as valid as falling in love with a piece that doesn't necessarily work perfectly with your current scheme. If the latter happens, you will often find that you can make a piece work by moving things around to accommodate it. Julia recommends trying before you buy if you can. Greenhouse Interiors offers a 3D art app that allows people to scale a specific piece of work and see it in their own space, taking out the guesswork.
"It's about connection. Don't think twice about other peoples' opinions, it's your home, you live in it, and if the piece makes you happy that's all that matters. If you have loved an artist or an artwork forever, it's got your name on it," says Julia.
Apart from galleries, boutiques, and Instagram, you can also start your art collection by visiting antique shops such as Leonard Joel for affordable and accessible prints and originals, or Smith Street Bazaar in Fitzroy, who work with beautiful collections from all over the globe at varying price points.
"My own home is full of artists I know and have worked with, I love their backstories and each piece has special meaning to me," says Julia.
If you're investing in art to watch it go up in value, this is a very different purchase process to if you're investing in art to love. If you're a serious art collector or dealer, and spend time researching the art scene daily, you will place more importance on finding art that will increase in value versus finding art you love. If you're buying art to give soul to your home, you should buy with your heart and not your wallet.
"That part is totally subjective. You don't need to know anything in particular other than whether you love a piece or not", says Julia.
In saying that, buying original art or art in limited editions is always a good way to ensure you have something finite and not mass made, this may help with value at the end of the day. When it comes to how much to spend, Julia
puts it simply.
"Spend only what the art is worth to you, and what you can afford."
It is also worth considering any additional costs that will come with purchasing art. For instance, you are purchasing art from overseas and it is framed, this will be more expensive in freighting the framed work than art rolled in a tube and unframed. Framed art feels more considered, and framing is a hugely important part of the process as the frame not only finishes the work but also keeps it archivally sound. Good framing is not cheap, but it may protect your work and is therefore a wise investment.
Julia Green has found her dream job as an interiors stylist and writer. Julia styles and writes for some of the most highly regarded lifestyle and property magazines including Inside Out, Real Living, Home Beautiful, House & Garden, and Frankie to name a few. Julia's experience in interior styling meant she saw a gap in the market for an accessible place to house interesting works (specifically art) for her clients to purchase, so she decided to start her own agency and represent emerging Australian artists. From interiors, to styling, to art, one thing that runs through everything Julia touches is her love of colour.