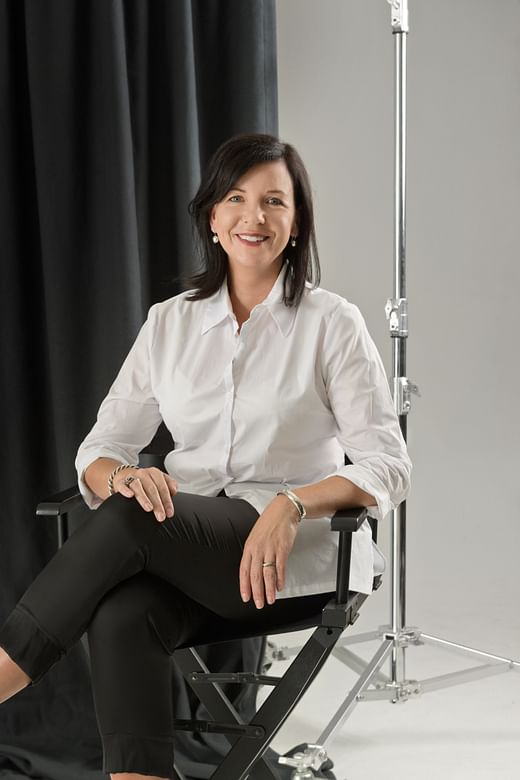 Rebecca Stepnell is one of Ballarat's best agents. The last 18-months have been some of Rebecca's best of her career, thanks in part to the fact many Melburnians decided to make the tree-change to regional Victoria. At the same time however, Rebecca, like many parents has had to juggle the demands of her career with home schooling and making time for her family of six.
Tell us about your childhood.

It was a lot of fun! I'm the middle child, born and bred in Ballarat, with an older brother and younger sister, we are all very close. I often think about our lovely family holidays, and the many wonderful memories of large parties hosted in our home.

What was your first job?
Like a lot of kids, my first job was at McDonalds. I worked at the local McDonalds in Ballarat.

Tell us about your journey into real estate.
My interest in real estate grew from 16 years working as a registered builder in architecture and design. Working with local builders and developers on their own projects; townhouse designs, new homes, land subdivisions etc., was fascinating and made me realise I could possibly do more with my skills and offer this advice from another direction.
If you weren't in real estate, what would you be doing?
Retired and holidaying. I don't take for granted the flexibility real estate offers you as a working mum, and I can see this career path continuing for a very long time.
The last 18-months has been an astounding period in real estate, tell us about this time for you both personally and professionally?
Professionally I have had a great year and secured some fantastic listings. The growth and interest in my hometown of Ballarat is amazing and I enjoy talking to potential buyers about our schools, sporting clubs, restaurants, etc. It's lovely promoting Ballarat! Personally, it has been great, as it has been my best year in real estate to date. However, COVID-19 has thrown many challenges at all of us, and I have felt this particularly as a mum. Like many people, we've been contending the challenges of home-schooling. For us, with two of our children for years 7/8 and 11/12.

What is the best piece of advice you have every received?

"Just do your best", it's a pretty simple quote. I can't even remember who ever said that to me, most likely my parents as I grew up, and really that's what I strive to do every day.
What makes the area of Ballarat and surrounds a great place to live and work?

Our seasons are amazing. Yes, we have cold winters (you just need admit it and dress for the weather), however the colours in spring and autumn are beautiful. The location is great, we can be at the beach in an hour. Pre-pandemic, it was always an easy train into the city for an AFL game or shopping, or I can pop out to Daylesford for lunch in 40mins. A huge draw card for new families is the educational opportunities, with a Ballarat school ranked in the top 10 in Victoria. It really is a very large country town, and the connections and community-feel has helped me enormously with work.

Picture this: Travel has just opened and you have 4 weeks annual leave. Where do you go and with whom?
Given the year it has been, my ideal holiday right now is a relaxing holiday by a pool, or on the beach, not so much an adventure holiday. My husband and I have four children (one working, one studying at university, and two school aged) and it is difficult to co-ordinate everyone's busy schedules. I would love to spend four weeks, not too far away, so we can all be together. Noosa would be the ideal location, as it is our family's happy place.

Describe your ideal Sunday.
We live on a semi-rural property. Sundays are for staying home all day and not driving anywhere. We love working on our own renovation, having bonfires in the paddocks with friends, the kids playing golf or riding on their motorbikes.