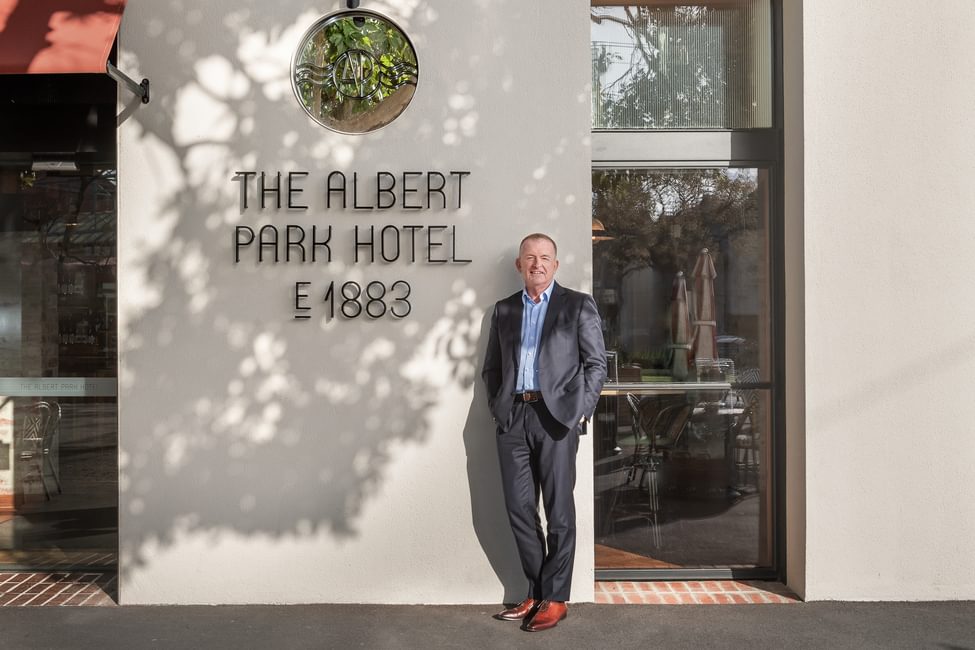 Greg Hocking found himself dealing with real estate agents daily in his first career – banking. Their joviality was enough of a reason for him to try a career change, and so he stepped into his first position in the industry – a Property Manager in Prahran. Since then, Greg has had a long and successful career in the industry. Outside of work, Greg spends time with his adult children and down at his beach house on the Mornington Peninsula.
What was your childhood like?
I had a happy childhood. I grew up in Camberwell and attended the local schools - Hartwell Primary and Wattle Park High. With there being no online distractions in those days, I spent most of my free time out and about with friends - parks, visiting the local creek, riding our bikes, bonfire nights, attending VFL matches and Camberwell swimming pool in the summer were some outdoor activities I remember fondly.
What was your first job?
Having flunked year 11 it was up to a family friend to help me land a job. I started with the National Bank as a clerk at the Melbourne University branch. This meant that in later years I was able to boast about having attended University doing banking and finance…! I do credit the bank with disciplining me in many facets of business that were extremely helpful in my real estate career. First and foremost was interacting with the public as I graduated to the heady height of bank teller.
Tell us about your journey into Real Estate. Did you always know you wanted to work in the industry?
I enjoyed my time at the bank but realised the opportunity for advancement was slow. Having been relocated to the Box Hill branch as a teller, I was dealing daily with many of the areas' real estate agents as they did their banking. By observation they seemed a jovial bunch and were always banking lots of money (I learned later this was trust money, not theirs!). I was restless for change and so, based on this exhaustive research, I decided to give a career in real estate a chance. Two years later and countless knock backs for a sales position, I landed a position in property management in Prahran.

You've been in the real estate industry for over 40 years, what are some key differences you've noticed in that time?

The biggest change has been the advancement of technology from when I started, where there was just a single phone on the desk. In saying that, no matter what tools we have at our disposal, the public still engages with us personally. I'm of the belief that technology is there to complement what we do, not to replace the human element.

If you were not in real estate, what would you be doing?
I'd imagine I'd most likely have had a sales career in some other field. I've actually never given that much thought.

What do you like to do outside of work?
Outside of work my interests include family, cars and travel. I have three adult children, so spending time with them is extremely important. I have a keen interest in classic cars and have a small collection. Travel, when possible, both within Australia and overseas is one of my passions. Keeping fit is also high on my agenda.
Picture this: Travel has just opened up and you've got a month off work. Where is the first place you visit?
Europe or the United States, I'd happily flip a coin. London and Los Angeles are frequent destinations as starting points to wider travel. Hopefully not too far away.
Describe your ideal Sunday.
Sundays are a day of rest. My morning starts with an extra hot latté around 8am, then back to bed to read the papers with Weekend Sunrise on in the background as a distraction to reading the papers. I get up around 10am and maybe head out for breakfast. I'll try and fit in a gym session or long walk if I'm town. Otherwise, I'm spending the day down at my place in Sorrento.