FEATURED
In Residence: Terry Gibson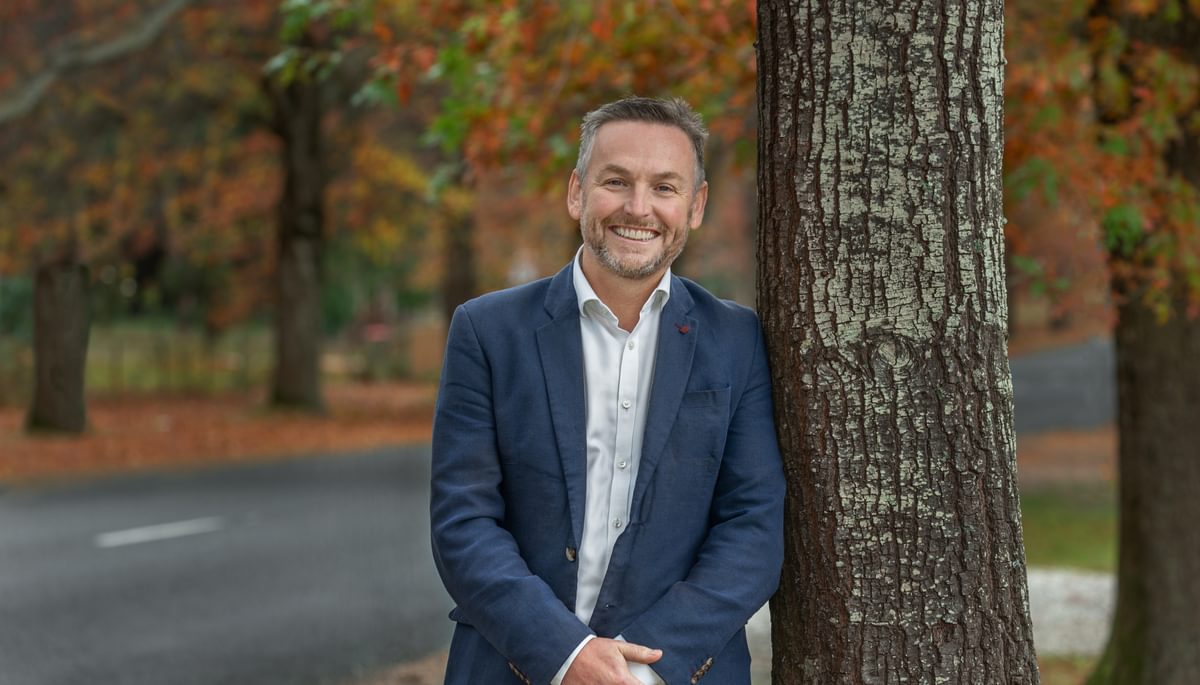 Terry Gibson was born and raised in the United Kingdom where he lived and worked until his love of travelling brought him to Australia in 1993. Terry is lucky enough to live and work in the Macedon Ranges region – where the rich sense of community and connection to the great outdoors make this area a wonderful place to live.
Tell us about your childhood.
I was born and raised in Yorkshire, UK in a very working class family. Life was pretty tough in the 70's and our family did not have a lot. I spent a lot of my time outside, playing soccer with friends and going on long walks.
What was your first job?
My very first job was when I was 12 during school holidays, picking tomatoes in a large greenhouse – it was hot and heavy work! After school, it was working in a pub and from there a couple of high-end hotels before I travelled to Australia in 1993.

If you weren't working in real estate, what would you be doing?
I worked for close to 20 years in the travel industry prior to real estate, so maybe back there in some capacity. I love travelling when I can so a job that involved going places. I practice yoga and meditation often so maybe something in that space also.
How has your job changed over the years?
The basics of connecting with people is still the same, however technology has advanced so quickly that buyers and vendors are so well informed now. Talking to people and building relationships will, I think, always be the foundation of being a successful agent.
The regional property market has experienced a record two years, tell us about this time both personally and professionally.
When the pandemic came along, like many people and businesses we really did not know what was going to happen in the market. As it progressed, we could see that buyers wanted to get out of Melbourne and into an environment that felt safer and more spacious. Buyer demand took off, inspections happened virtually, and we completed a number of sales sight un-seen. Personally, I dedicated myself to my yoga and meditation practice which helped keep me grounded. There were some personal challenges along the way, but I got through those.
What is the best piece of advice you've received?
Be patient in life, do your best and consistently show up.
What makes the Central Victoria region such a great place to live and work?
It has such a rich sense of community, there is always something going on. The different seasons are a highlight for me, summer is a little cooler, autumn showcases some of the beautiful gardens we are fortunate to have here. The people are welcoming and friendly.
How do you spend your weekends?
I try to get out and explore the region, ideally on my motorbike, exploring the country roads and stopping for a coffee or a picnic somewhere. A bit of gardening at home and a bushwalk with my wife would be perfect.
What are 3-must visit places for a weekend in the Macedon Ranges?
A walk up Mt Macedon to the memorial cross for amazing views back to Melbourne, exploring Piper St in Kyneton, home to boutique shops & cafes, and spending time at Hanging Rock.
To keep up to date on the latest property news, and hear about property in your area, sign up here.