FEATURED
In Residence: Daniel Bullen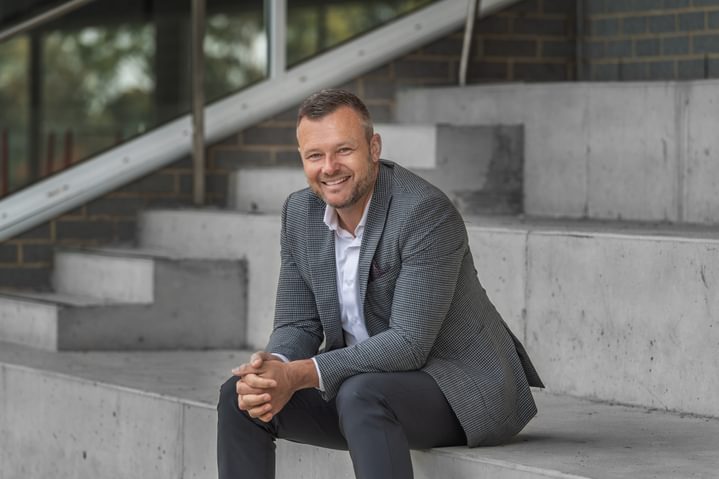 Daniel Bullen grew up playing football and spending time with his family in Melbourne's eastern suburbs. After 6 years as a mechanic, Daniel had a feeling that he should try his hand at something else. 2022 marks 20 years in real estate and 10 years at Jellis Craig Whitehorse for Daniel.
Tell us about your childhood
I grew up in the eastern suburbs of Melbourne with an older brother and sister. My parents moved around quite a bit and I went to 5 different schools across my education at primary and high school. I think this probably helped me to understand the importance of putting yourself out there to make a connection with people and make friends.
What was your first job?
As soon as I turned 14 and 9 months, I worked my first job at Coles in the fresh produce section. Getting a job this early gave me a solid understanding of responsibility. I decided to leave high school in year 11 as I felt I was ready for the work force. My parents told me they would only let me leave if I had a job to go to and so I began my career as an apprentice motor mechanic which was a 4-year term. I qualified and spent another two years as a mechanic, but I had a nagging feeling that this wasn't going to be my end-stop. After 6 years in the industry all up, I left for a career in real estate.
How did you go from apprentice mechanic to real estate agent?
I played football for a local club and had told my teammates and members of the club that I was looking for a job in real estate. The president suggested that I should talk to a contact of his at a local agency and 5 interviews – and a borrowed suit from my father-in-law later – I got the job.
What do you think has changed the most in the last 20 years in real estate?
When I first started in real estate there was no real mentors or people to help juniors navigate their way to success. You were basically given a phone directory to call through to find leads and the mentality was very much if you don't get a lead you'll be out of a job. Thankfully that mentality has shifted in a massive way and the support of the business is one of the reasons why young agents succeed. It is important for us to ensure people feel that there is a solid support network behind them and plenty of training available – this has been a game changer in watching how people operate and develop.
You've been a director at your business for 10 years this year, what do you find most rewarding about that role?
Seeing our business grow to what it is today has been such a rewarding process but the most important part of my role, and the one I love to witness on a daily basis, is making decisions that shape both our team and our clients' lives. We have had some incredible people walk through our doors over the years and a lot of those same people are with us today – there is nothing more rewarding than that!
Real estate can be a demanding 24/7 career, how do you find a balance?
In the first 5 years of my career in real estate, balance wasn't really an option – it was sink or swim and I had to work really hard early on. My wife has been a huge support in my career, she has a knack of seeing things before they happen and so I often go to her for her advice and support. When I started my own business, the first 2 years felt like the my first 5 years in real estate all over again! That was a bit unsettling as I didn't want my business to control my life again. Nowadays I know that my supportive family, taking time out, meditating and not sweating the small things give me enjoyment to keep the energy I need to be a dad, husband and business owner.
What is the best advice you've ever received?
The harder you work the luckier you are. This was some advice that I received early on in my career and whilst it's definitely true, I found that that mentality was not sustainable for me. Now I believe the smarter you work the more enjoyment you have.
How do you like to spend a Sunday?
Sunday's are my favourite day of the week. I start with reading the paper cover to cover, usually with a coffee in hand. Then we have 3 games of football for each of my 3 kids – I coach my youngest sons team and run for my oldest sons team, then in between those games I go and watch my daughter play too. If there is no footy then we will do something together as a family – typically lunch, relaxing and having fun.
Get in touch with Daniel today.
To keep up to date on the latest property news, and hear about property in your area, sign up here.