FEATURED
How to transition your home to a winter sanctuary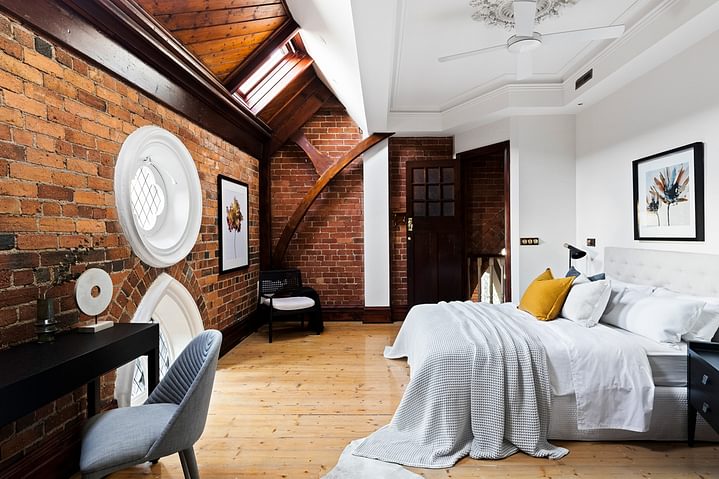 The concept of hygge has been around for some time, but each winter it is brought up again as we all start to gradually look forward to cosy nights in.
Hygge is a Danish word for a mood of cosiness and comfortable conviviality with feelings of wellness and contentment. It is synonymous with winter, warmth, and comfort. With the cool weather well and truly upon us, and to celebrate the start of winter, we're bringing you plenty of simple and affordable ways you can transform your home into a warm winter retreat that is the epitome of hygge.

The Bedroom
Winter is not the time for minimalism. As the weather cools, look to avoid a room that feels stark or bare by embracing layers of luxe texture. Approach texture through soft furnishings such as rugs, throws, bed linen, and even your bed head. Rugs and curtains that are slightly heavier will warm up cold surfaces in your bedroom and simultaneously prevent heat from escaping. We suggest a bedhead from Hale Mercantile Co in ochre or olive green, paired with complementary bed linen.
The Living Room
Older homes were built without any reference to orientation around the sun, which can leave some traditional terrace homes with small, single-glazed windows and large eaves that limit the amount of sun that enters the home. Keep your blinds open during the day, particularly on the north facing and west-facing sides of the home, this will allow sunshine to warm up your rooms before the temperature drops overnight. A wintry colour palette works in every room with soft furnishings and a change in the season is the perfect time to warm-up and update a rooms hue. Say goodbye to whites and brights and instead embrace rich and warming hues like olive green, terracotta, dusty pink, and ochre. If you're lucky enough to have a fire, stock up on firewood for use and display. A roaring fireplace keeps you cosy and raw timber accents have a grounding effect on the space. You can also use the cooler months to redecorate a fireplace mantle. Try a candle, object d'art, a vase, and a small piece of art atop a fireplace.
The Dining Room
The dining room can often be the hardest room to bring warmth to, given the lack of soft furnishing options at a dining table. In the dining room it is all about lighting to bring warmth to the space. Soft, dim lighting rather than cool white globes are necessary, as are floor lamps and candles rather than overhead lights. Artwork can bring warmth to bare walls. A good first stop is indigenous artwork as it often uses inviting, earthy colours like chestnut and oak. If you need extra warmth in a minimalist dining room, add a rug underfoot and bookshelves in front of bare walls, this will in turn add extra insulation.
With winter well and truly upon us, make these simple changes and your home can be transformed into a space that's worth staying in for.