FEATURED
How to Perfect a Heritage Home Extension with BuildHer Collective
To renovate and extend a heritage or period style home is the dream for so many… but how exactly do we get it right? As someone who's experienced and loved this style of renovation, Rebeka from BuildHer Collective shares her thoughts.
The period façade and aspect from the street create that immediate emotional connection to coming home, whilst at the same time, the expectations on the way we want to live in our homes has shifted. This is why the opportunity to renovate and extend a period home creates so much opportunity to weave the emotional and practical together seamlessly.
1. Understand what you really want.Seems simple, but so often people don't have the basics down. Ask yourself, what are you trying to achieve with the renovation? If it is more space, then for what purpose? How to you plan to live on a daily basis? What opportunities does renovating and/or extending create for you? Think about all the daily activities and things you do around your house over the course of a week - where would you be doing them and how well set up would that space be?
2. Plan your furniture and the flow. One of the biggest mistakes we see is in proportions. For example, picture a loungeroom space, but the couch cannot sit nicely in the room without blocking a walkway outside. Or a dining room where the table juts awkwardly into the space. The easiest way to check how your room will flow is to map out the furniture on a plan. You can cut out chairs, couches and dining tables to scale and place them on the plans to ensure they'll fit and you'll have the space you need.
3. Plan how the renovation will fit with the existing period features. How much of the home will you be keeping and how much will you be rebuilding or extending? Think about what makes sense for your site. Sometimes, people try to work with existing houses too much and this creates awkward spaces. Remember, clean lines and great flow is everything when it comes to floorplans.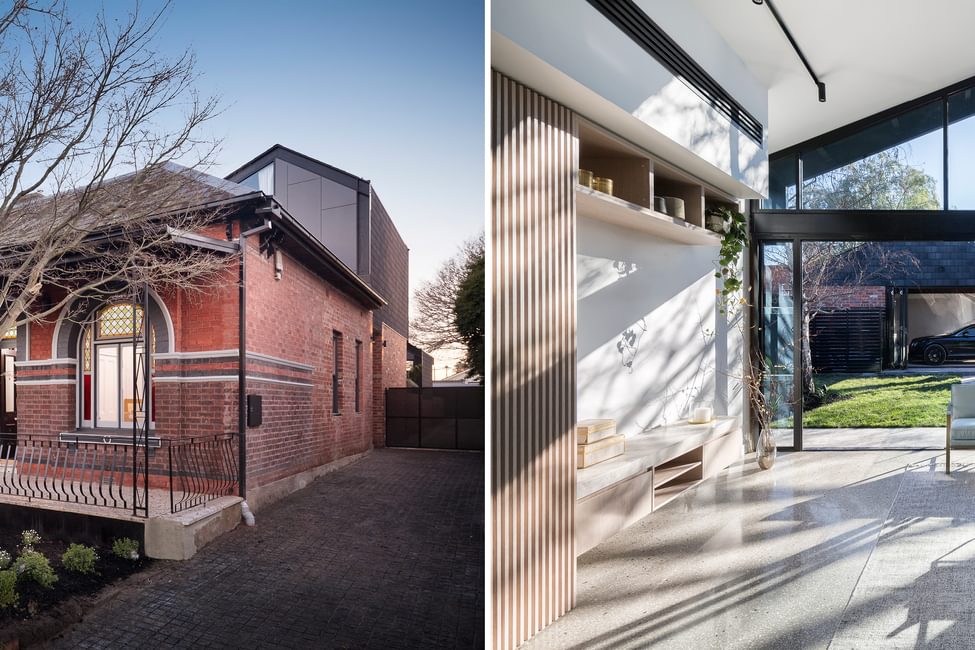 The classic façade at Cunningham St, Northcote makes way for an impressive indoor / outdoor living space at the back.
4. A modern take on period style. You don't need to be authentic in all your selections, you just need to have a nod to its history and consider which features enhance the homes beauty and how it feels. Use your best judgement on what to keep and what to replace. For example, ornate cornices and fireplaces can look and feel amazing in the existing part of the home, but we wouldn't want to carry this through to the extension, as it would feel inauthentic.
5. Light is everything.No one ever wants to live in a dark house. Consider the aspect and naturally occurring light in a property very carefully. A successful extension will always feel light, bright and airy! Your window placement, height of ceilings and orientations are what we are talking about here.
6. Finally, we come to impact!Where is the WOW? Homes are all about the people inside and the feelings that are created.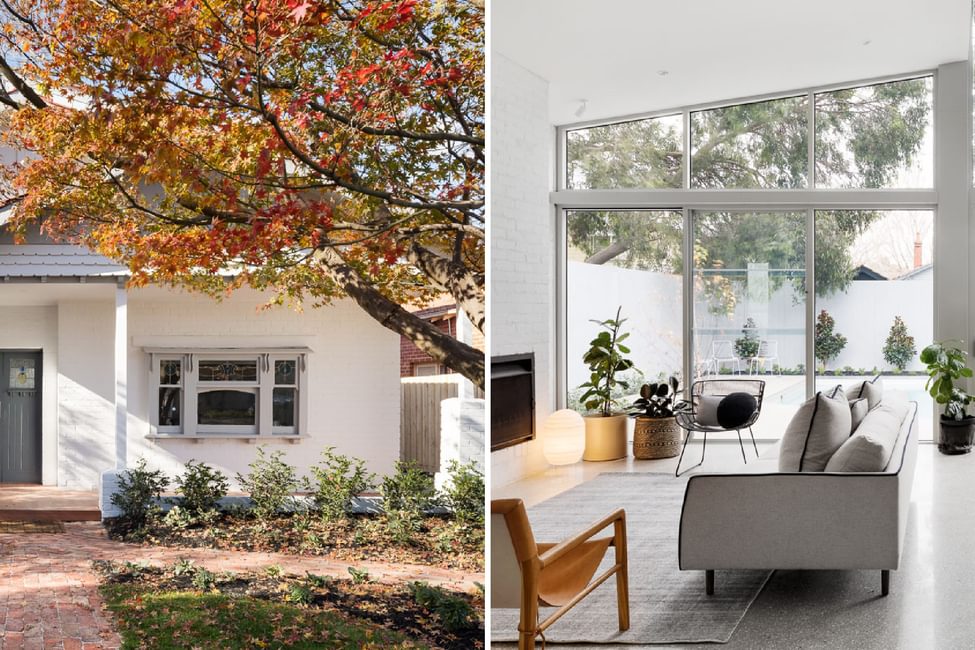 Heritage vs. contemporary in Alphington.
---
In their new book "BuildHer: Empowering Women to Build & Renovate their Australian Dream Home", authors Kribashini Hannon and Rebeka Morgan share their building expertise with women of all experience levels and showcase finished homes that perfectly blend the old with the new! Officially released on 7 April 2021, it's available for pre-order now, here.