FEATURED
How to make your apartment feel more spacious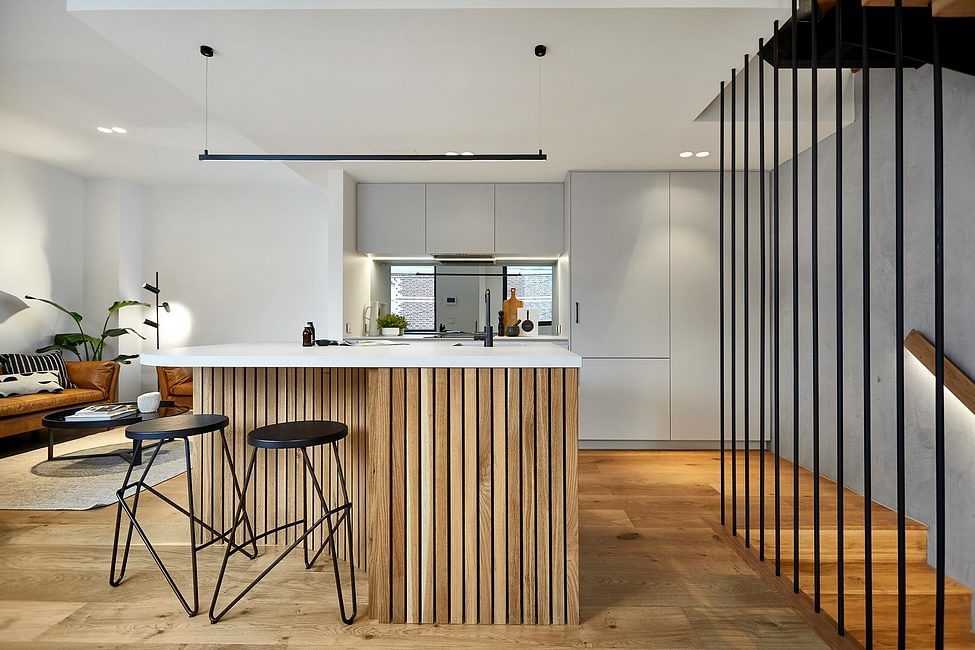 We sat down with the team at BuildHer Collective to find out their tips on how to make your apartment feel more spacious.
Tip 1.
It's really how everything starts… declutter! There is a fine balance between having interestingly styled shelves and having way too much clutter. Having lots of items on display gives your eyes no where to rest, which can make you feel like the space is closing in. If you have items on top of your fridge or shelves, think about getting some boxes to hide the times and group like with like.
Tip 2.
Think about your space both horizontally and vertically. Shelves are a great way to store your items. Display items of interest that are important to you and give you joy, but don't be afraid to have move things around. Remember - your home is not a history museum, styled once and then never thought about again. Take some time every few months to change things around and see what works.
Tip 3.
Light and bright always wins. Off-white is always a great base, but generally speaking, unless you have a great sense of colour and are prepared to go bold, think about having the walls in your home light and bright. South facing rooms can need cleaner, cooler tones. Steer clear of beiges in North facing rooms as they tend to turn muddy and not accentuate the light.
Tip 4.
Keep the palette cohesive. A space that has connectivity will win a buyer over. For example, if you have timber in your home, then try to keep to a similar colour timber throughout, if you have mismatched items then consider painting them if they are standing out. Consistency gives the eye continuation and makes a space feel larger and like it has more flow to it. We love using Haymes paint.
Tip 5.

A well positioned mirror can be a great way to give the illusion of more space and to bounce light around the room. There are some beautiful contemporary mirrors in interesting and organic spaces available now too, so think about how you could use mirrors as art. Some of our favourites are the Ferm Living Pond Mirror, the Gabrielle Mirror from Sarah Ellison, and the Alexia Mirror from Merci Maison.

Tip 6.

Furniture that is slightly off the floor will work really well to make the room feel more spacious. Think wall hung vanity's, couches, or tv units with legs. Seeing more flooring will make the room feel bigger. This is a well used trick that has typically been used predominantly in the bathroom, but is being used more and more in other rooms such as living and bed rooms.
Tip 7.
Think about freshening up your window furnishings. Letting lots of light into a room is really important, so having lovely clean windows and light window furnishings can really help. If possible, floor to ceiling sheer curtains can add a nice touch and give a softness to a room, while accentuating its height.