FEATURED
How to create a wine cellar in your home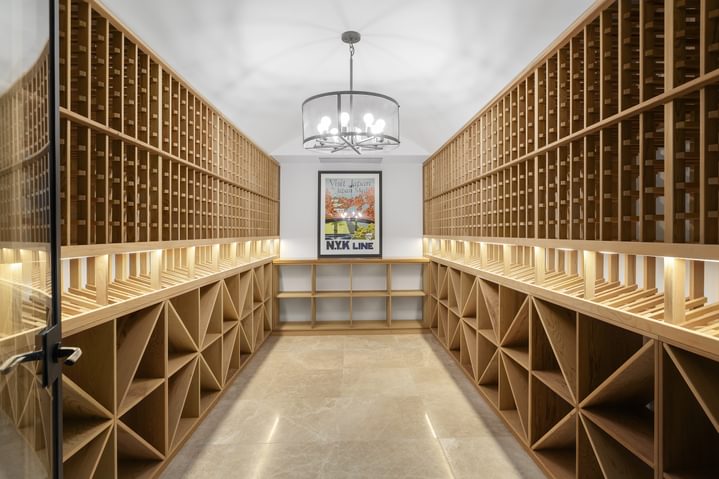 Displaying an impressive collection of your favourite wines in your home is becoming more and more popular, with wine cellars or impressive wine fridges becoming key selling points for many buyers.
If you're considering adding one to your home, here is the most important need-to-know advice.
The ideal environment
Most people know the basics – a cool room with plenty of storage and perhaps a place to sit and enjoy the collection. At the heart of it, these are the basics of a wine cellar but there is also much more to keep in mind.
Perhaps one of the most important aspects is the cellar's temperature. If the space is too warm, the temperature will oxidise the wine and change its flavour. A dedicated cooling unit will recreate the essential conditions required to mature your wine perfectly. Managing humidity in the space is also important, and something that a dedicated cooling unit can do. Humidity at around 70 per cent is ideal, along with fresh airflow and minimal vibration. Another way to keep things cool is to install UV-free lighting or LED or soft-glow pendant lighting which won't omit too much heat and at the same time will create a beautifully moody setting.
The materials in which to create your wine cellar are important. Popular options include redwood timber or double-glazed and argon-filled glass.
A dedicated location
The quintessential wine cellar we often envisage is typically underground. These days however, cellars can be located essentially anywhere within the home, as long as they are insulated and away from sunlight.
Cellars near the kitchen or entertainment areas that can be quickly accessed are becoming more and more popular. So too is maximising unusable space such as areas underneath stairways.
Consider suitable storage
You will need to work out how much space is needed for the bottles at the design phase of your renovation. A good guide is 100 bottles per square metre. At the same time, it is important to consider whether you want to maximise storage or make the space more of a display. If you're focused on storing as much as possible, seek out modular racks or invest in custom shelving. If you want to make the space more of a feature, integrated single-bottle shelving has incredible impact.
While a big home wine cellar may look impressive, it will take a long time to ensure you buy the right wines to cellar.
Another key piece of advice is to store bottles with their corks on their side, rather than upright. This will slow down the oxidation process and stops corks from drying out.
Wine technology
There is a whole new world of specialised technology that the wine aficionado may want to get acquainted with. This technology includes wine portfolio apps – perfect for telling you what may need replacing soon and where each bottle is located, or sensors to monitor factors such as light, humidity and power outages.
5 steps for storing wine in a home cellar
Consistent 14 degrees Celsius in temperature
Between 65-75% humidity
Fresh air flow
Minimal vibration
UV-free lighting
To keep up to date on the latest property news, and hear about property in your area, sign up here.