FEATURED
Has the Traditional Sales Method Changed?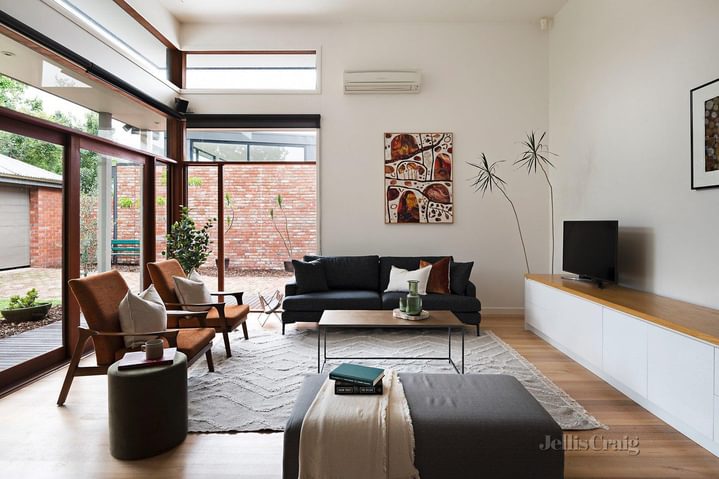 Melbourne's property market has been re-shaped dramatically in recent months as COVID-19 forced major changes to the way the industry conducts business.

As we now begin to emerge from the restrictions placed on open for inspections and auctions, as well as a fall in available properties, what is already clear is that traditional sales methods have changed.
Inefficiencies across the industry have been brought sharply into focus, buyers are now increasingly accustomed to engaging online and change in market conditions has meant an abrupt shift in the typical approach to selling homes.
Previously the process of selling of property was predominantly a four-week marketing exercise whereby a property was placed online or in a newspaper, a public campaign conducted in which people were welcomed to view the home, that program was managed and finally a competition drove the result.
Now we're seeing properties transact despite a lower volume of public open for inspections and auctions and a drop-off in the volume of property on the market. People have readily embraced online home tours, while meetings between agents and vendors or buyers are now being held quickly and easily online, negating the need for multiple groups to commute to the one location.
What has been proven through this most recent period is that the agents who have been able to win the battle are those that have best used the data they've collected around buyers, have worked the process to recognise that there are two people involved in the transaction, and understand the buyer is also a very important part of the service piece.
And it's the agencies with the strongest systems, ability to collect and use buyer data effectively and utilise follow-up techniques that have come to the fore, and have continued to deliver strong results throughout this challenging time.
At Jellis Craig, the capacity to tap into an established network and database of qualified buyers has seen our offices continue to sell properties consistently through the downturn.
While buyer enquiry may have dropped off in its more traditional forms, buyers have instead looked to agents with whom they've formed a relationship to bring available properties to them.
Agents who traditionally rely on people to simply come through the door will have found things very challenging, while those agents who have better, more proactive marketing processes in place have been able to easily identify potential buyers.
Jellis Craig's technology platforms, coupled with their longstanding focus on building an interconnected buyer database across the agency network, has benefited them and allowed them to continue to sell properties within weeks, despite having reduced numbers of people through the door. Across the Jellis Craig network, many agents are reporting that new listings are transacting within two weeks – nearly half the traditional campaign length. Key to this is the fact that databases are not limited just to the nearest office - all agents in the Jellis Craig network can access the same potential buyer pool, allowing them to find specific buyers across more than 900,000 registered Melburnians.
People who visit a Jellis Craig property are registered in the system, and every time they inspect a property the agents have that information to hand. This allows the Jellis Craig team to efficiently solve an owner's problem of finding a buyer who is looking for a home like theirs.
In a rising real estate market, sales methods can afford to be reactive, but what the last two months have highlighted is that a proactive approach that allows vendors to find buyers regardless of the market conditions will always prevail.