FEATURED
Garden and Landscaping Trends with Ian Barker Gardens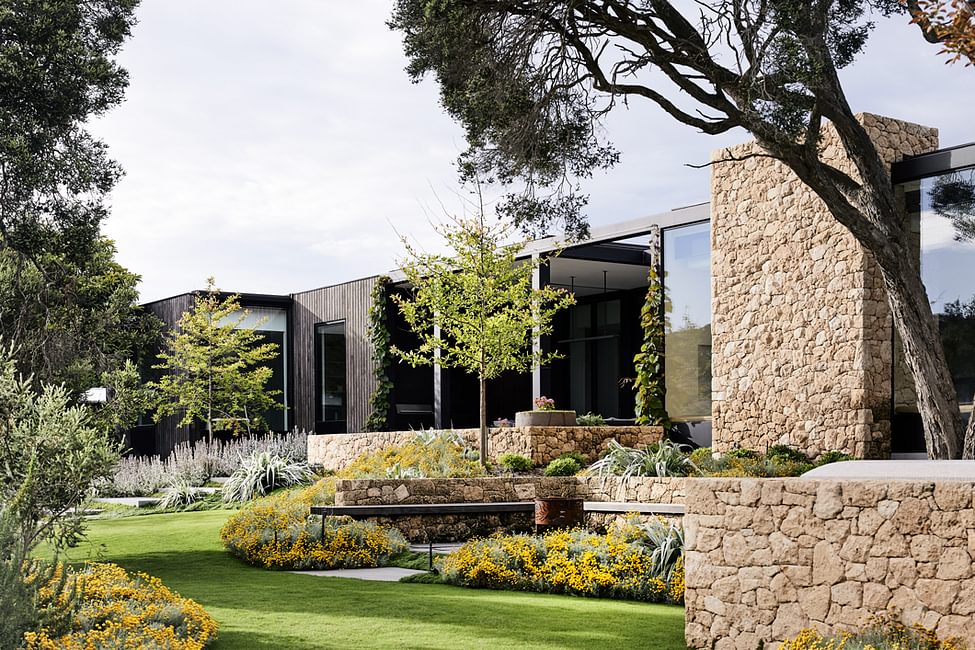 Image by Sharyn Cairns

With the weather warming and spring now upon us, we're starting our annual pilgrimage outside: to our gardens and outdoor oasis'.
Here, landscape designers and outdoor constructionist's, Ian Barker Gardens, take us through the garden design trends that they're seeing, and creating, for Melbourne's most beautiful homes.
Monotone hardscapes are out: Polished concrete and floating steps are everywhere at the moment. We're seeing a move to mesh contemporary and natural materials. Our designs are using smaller pavers but are focusing on traditional details such as herringbone patterns or integrating raw materials and patterns between pavers to create interest in the landscape.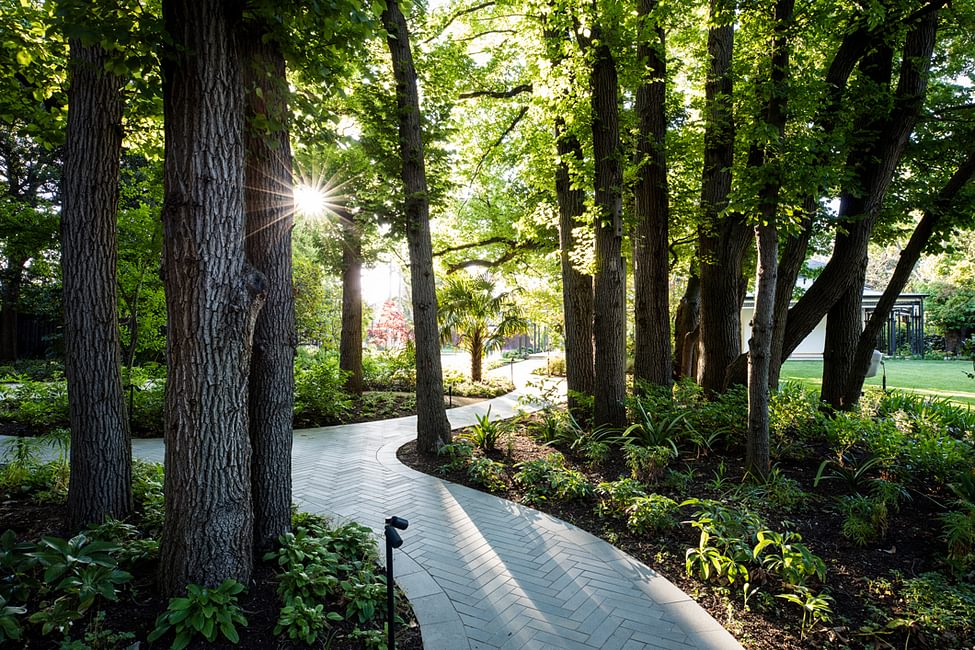 Image by Claire Takacks

Growing produce at home: We've seen a surge of people wanting to incorporate edible plants into their gardens. The best thing about veggie and herb gardens is that they can be as big or small as you like. You can use raised garden beds to grow plenty of fresh produce or use pots as clusters to create a simple herb garden. Vegetable gardens can be more high maintenance, so only the keen gardeners tend to go down this route, but herb gardens are great for adding that edible element to your landscape while blending seamlessly into your garden design.
Pleaching trees: Garden sizes are shrinking, and as such, we need to be creative with maximising the space in smaller gardens. Pleaching trees is an excellent way of doing this and something that we are increasingly incorporating into our landscape design. Pleached trees are trees that have been trained to form a stunning screen of branches and foliage on a single, straight stem. When planted in rows at set distances, they create an elevated green wall effect—a great, natural alternative to high fencing.
Using plants to offset hard lines: There has been a push to offset hardlines with lush, soft planting. You can see this happening in all avenues of landscaping, from residential through to commercial. People want plant life to complement hardscapes.
Natural materials are in: Natural materials are having a significant moment in landscaping. Designers are integrating natural materials like stone and allowing these to shine.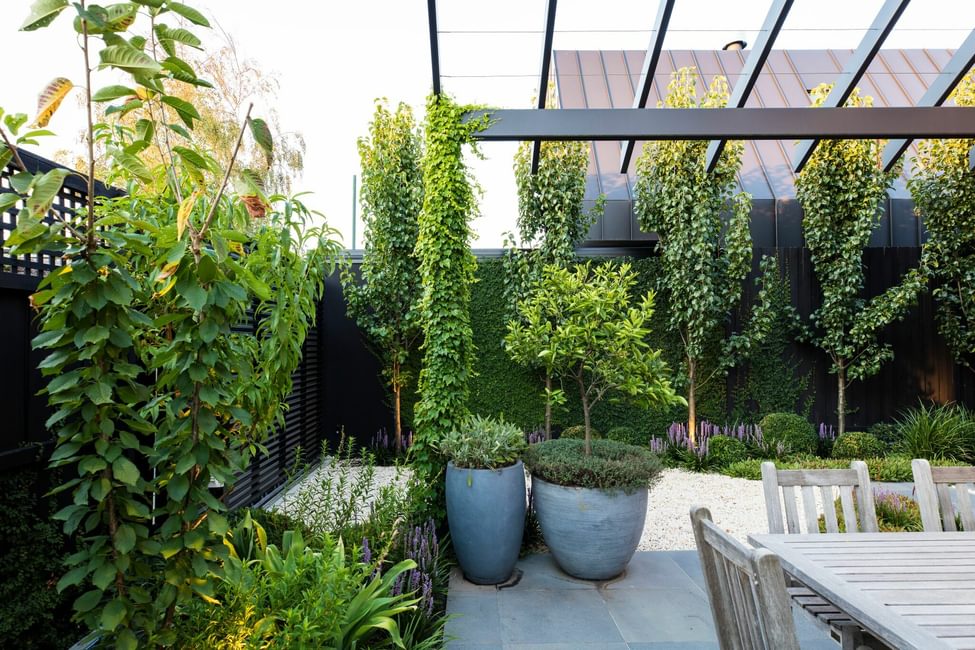 Image by Claire Takacks
Spring Garden Maintenance Tips
Watering
Spring is a great time to take a close look at your irrigation system to make sure it's fully functional. Don't wait until the hot, dry weather arrives to find out that you have a problem, as your system will be providing a
lifeline to your plants!

Compost
Replenishing your topsoil with composted materials and organic fertilisers will refresh your soil with all the necessary nutrients that may have been stripped away during winter. You can even perform a soil test to see what nutrients your soil needs. Applying a good layer of compost helps to suppress weeds and enrich the soil as it breaks down.

Lawns
Your grass needs to take off its winter coat as much as you do, so there is no better way to rejuvenate your lawn than by aerating the surface. Aerating your lawn will ensure the sun penetrates deep into the soil throughout spring. Aerating also allows excess water to soak into the soil and break up any compacted areas, as well as loosen and remove any pesky weeds which may have settled into your lawn over the winter.
Pruning
During winter, many plants can be hit with frost, die and become damaged or diseased. Now is the time to cut damaged branches off. Without pruning, the new shoots could be suffocated by old foliage, and any dead or diseased stems will attract insects that can potentially spread the disease to the rest of your garden. Spring is also the perfect time to trim your shrubs to maintain shape and increase plant health.
Pests to be mindful of
After being dormant in winter, many garden pests and bugs are on the move in spring. Here are some to be on the lookout for:
Aphids are tiny insects that usually appear in massive numbers. They attack new growth and suck the life from it, creating mottled, distorted leaves.
Black spot looks exactly as it sounds – black spots appear on your plant leaves and eventually kill them.
Azalea lace bug affects Azaleas and Rhododendrons. These tiny insects feed on the plant's sap, causing unsightly mottling. In severe cases, it causes leaf-drop or death of the plant.

Ian Barker Gardens is an award-winning landscape design, construction and garden maintenance company based in Canterbury, Victoria. Whether you're looking for an entire landscape solution, a brilliant garden design, construction works or regular garden maintenance, Ian Barker Gardens will work with you to create a beautiful, functional and timeless garden.