FEATURED
From the experts: What is next for Melbourne's property market?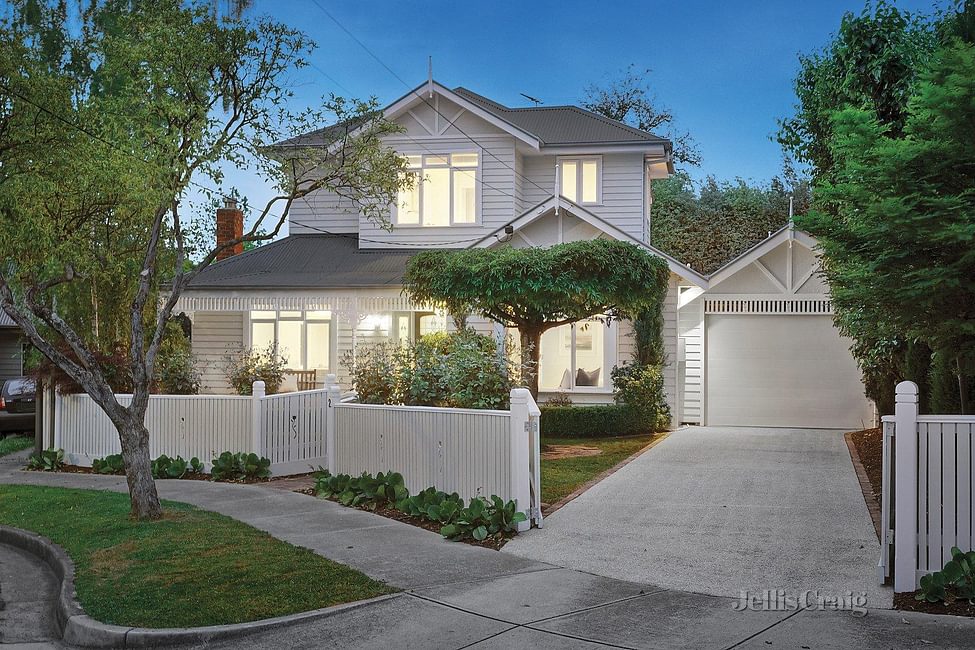 We sat down with Jellis Craig Group Partnerships Manager Nick Carah, to hear his thoughts on what 2021 looks like for the property market, the long-term effects of COVID-19 on the industry, and why, for the first time ever, the variance between the sales and rental market has never been more stark.
Jellis Craig (JC): First things first, are things out there as frenzied as we keep hearing?
Nick Carah (NC): The property market is certainly booming. Crowds are out on the weekends in the hundreds, buyers are willing to make genuine, above-range offers after the first open, and vendor expectations are at all-time high. At Jellis Craig, we have achieved some outstanding results, with record numbers of people through our open for inspections. Our agents are having to adjust price ranges quickly, based on buyer demand, and lots of properties are selling before the proposed auction dates. It's a good time for the industry.
JC: With that in mind, how has Q1 shaped up for the industry?

NC: Buoyant. The market roared back to life at the end of 2020, with strong buyer demand and excellent clearance rates. November and December were extremely strong months. That momentum has continued into 2021. Where typically the height of summer and the school holidays are quieter for the property market, this year there was a very short down time. February and March have been promising, with 90% clearance rates over the past month or so across the Jellis Craig network.
JC: What has been the leading force to achieve such strong results thus far this year?
NC: It has been a true "perfect storm". There has been strong buyer demand as confidence returns to Melbourne, a strong economic rebound with GDP growth of +3.1% in the December quarter, this, plus record low interest rates, stamp duty concessions and first homeowner grants have all played a role in stimulating demand.
In addition, the appeal of a sea or tree change continues, with buyers looking to relocate to regional areas for affordability and lifestyle reasons.
From a seller's perspective, thanks to the outstanding results achieved in recent weeks/months, there is now a bit of FOMO.
JC: How do you think the short, sharp "circuit breakers" affect the market, if at all?
NC: We noticed very little impact from the recent circuit breaker in February, and in fact, in some ways, the lockdown was a bit of a confidence booster. Why? Our clients and consumers could see how the industry can trade through a lockdown by pivoting to online auctions or bringing auctions forward at a moments notice. For some people, the circuit breakers likely reinforce a desire for change and a sense that now is the time to prioritise family and balance and make a decision about their next property move.
JC: What can we expect for the property industry if the year (in terms of the pandemic) continues its current trajectory?
NC: It is likely that the current boom conditions, particularly in regional areas, that have seen remarkable growth over the last 12 months, will abate as the year progresses. The fiscal stimulus that has been pumped into the economy will be present for most of 2021, but its impact will start to subside as spending habits resume a sense of normality and things like international travel become possible again.
JC: Has Property Management experienced the same surge? Tell us aboutthe performance of the Rental sector.
NC: Whilst sales markets are experiencing extremely strong conditions, with inadequate supply to meet the strong buyer demand in most markets, the same cannot be said for rental markets.
There are several factors that are driving the instability in rental markets, resulting in higher vacancies that we have seen in recent years. The absence of international students due to the pandemic, and the impact the pandemic has had on the casual labour market – particularly for tenants working in industries such as travel, hospitality, events, and the arts – has contributed to the weakening metro-Melbourne rental market.
At the same time, there are changes looming at the end of March for renters and landlords alike. The end of March brings with it, the forecast end to JobKeeper, the end of the ban on rent increases and tenant evictions, and the subsequent implementation of 130 amendments to the Rental Tenancies Act. These will all create significant disruption – and opportunity – in rental markets that have not been seen for many years. Subsequently, there has never been a better time to have a property management expert advising you.
Conversely to the rental market in metro-Melbourne, the regional rental market is performing just as strongly as regional sales. Rental vacancies are low in coast and country areas as potential buyers trial making the shift from city to regional living. There continues to be strong demand to get into these areas.
JC: Do you think the attitude shift from big city to lifestyle locations will affect Melbourne's property market?
NC: As the virus risk lessens post vaccine roll out, and city life regains some of its appeal, a stabilisation of regional areas that have seen enormous growth is likely. The lifestyle appeal of country and coastal markets will be challenged as Melbourne opens and the appeals of city living – from art galleries to sporting events to festivals – are possible to enjoy again.
There is also a lot to play out yet in the future of work. It is quite possible that a swing back towards working in the office amongst co-workers occurs as city life recovers. Whilst I'm not suggesting this will go back to pre-COVID-19 levels, I do believe there will be a rebalance from the extremes of 2020.
JC: What advice do you have for people that are wanting to purchase but feel the market is getting away from them?
NC: Property performs over time. There is consistent long-term demand for quality, well located property. Do your research, get professional advice from real estate professionals, and ensure that you have your finances sorted before you intend to bid.
JC: What advice do you have for people that are thinking about selling their homes?
NC: Seize the day, act now. It is vital in a fast-moving market that you have accurate and timely information on the value and saleability of your property. Obtain a market appraisal from an expert to ensure you understand the current market and how to best capitalise on the strong conditions we are experiencing.
JC: What, if anything, will the government do to try to stop the sales market from overheating?
NC: The great Australian dream of home ownership continues. However, affordability and creating access to the market for first home buyers is something the government will be trying to tackle if the market continues its current incline. There has been some commentary in the media that the RBA will increase interest rates to try to slow down the growth in housing prices. In my opinion, this is quite unlikely, at least in the short term. Why? The RBA is determined to see businesses recover and employment stabilise to pre-Pandemic levels. So, what other interventions will the government use to curb overheating?
Let's look at our friends in New Zealand is an example. Anything that enables easier access to credit will push up house prices, so to negate this, the Reserve Bank of New Zealand (RBNZ) said in February that it would place more stringent restrictions on lending from banks. RBNZ have, on 1 March 2021, reinstated the same lending restrictions that were in place prior to the onset of the pandemic, and will be introducing further restrictions for investors on 1 May.
Another way that the Government might curb the extremely strong conditions, is not extending stimulus measures and incentives, such as first-home buyer grants and stamp duty concessions.
Longer term, US bond yields have begun to tighten, with the long end of the yield curve rising for the first time. This is likely to mean that fixed rates have probably bottomed out and will start to rise going forward.
Confidence is back, buyers are ready, and interest rates are low. Capitalise on the strong conditions and contact our team of experts to obtain a market appraisal.
---
Disclaimer: The views expressed in this article are general in nature and should not be used in place of advice from professionals.