FEATURED
Featured Space: Edwardian Excellence in Armadale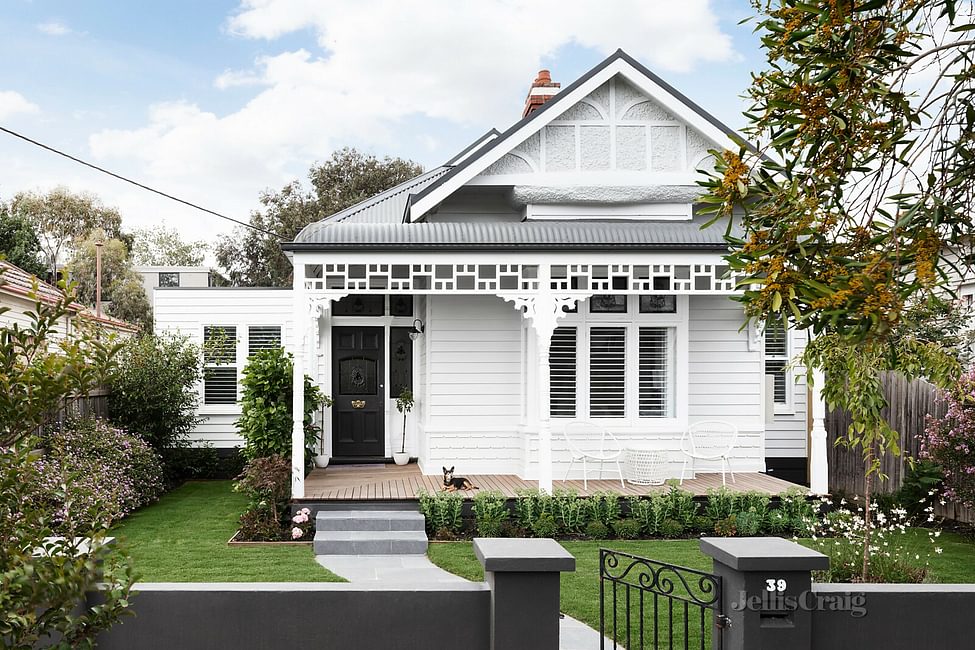 A Edwardian with incredible bones, 39 Llaneast Road Armadale was purchased and transformed by first-time renovator and owner builder, Ivy Huang.
Having a home that made the owners feel like they were on holidays all the time whilst at the same time being both beautiful and functional was at the core of the design brief, seen through the home's sanctuary-like spaces and big open sharing living areas with an emphasis on natural light and greenery.
Tell us about the state of the home when you bought it.
Before I purchased the home, it was last sold half a century ago. The Edwardian cottage was a three-bedroom, single-storey Edwardian weatherboard on a block just shy of 400-square-meters "ripe for renovation" according to the property listing! When I saw this house located in a quiet cul-de-sac with everything you need in walking distance, I knew it was the one!

What was the vision and where did you find your inspiration?
The main inspiration of the renovation was the existing Edwardian cottage with its lofty proportions of 3.5-metre-high-ceilings. I didn't simply want to 'pay homage' to the heritage of the home, I wanted to bring those key architectural elements through the entire home for an absolutely effortless transition between new and old, inside and out. I love modern Australian architecture for being a mix of styles, its willingness to take risks and its ability to encompass the surrounding environment. I wanted the house to be a modest, pretty cottage on the outside and contemporary inner-city luxe inside.

What did you actually renovate?
We started out by removing the back extension, which had lower ceilings, as well as the outbuilding that served as the laundry and of course a lavatory. We then re-built the back entirely. In the back, we built a spacious open kitchen-living room with a cathedral ceiling. That ceiling has got to be one of my favourite features of the house. Walking in, your eyes are immediately drawn upwards and it's a "wow" moment. We also added extensions to either side to maximise use of land.
If the living room extension isn't drama enough, we also wanted to do something a bit special for the main bathroom, which would be the one used during the day and by dinner guests. It features a stunning black cast iron clawfoot bath centred on French doors opening onto a private jasmine-clad courtyard. The wall panelling and white sheers add another level of decadence and romance. For the bedrooms, we enhanced them by adding a series of extensions so that three of the bedrooms would have ensuites. The fourth bedroom doubles as a second living area, depending on how many guests are staying, opens onto yet another private green courtyard via big glass sliding doors.
All door heights were increased to 2.4metres high which I think was a total game-changer in creating a sense of grandeur throughout. In keeping with the heritage of the home, we also reinstated the leadlight windows with Edwardian motifs, restored two cast iron fireplaces to working order and lavishly completed these with new marble hearths.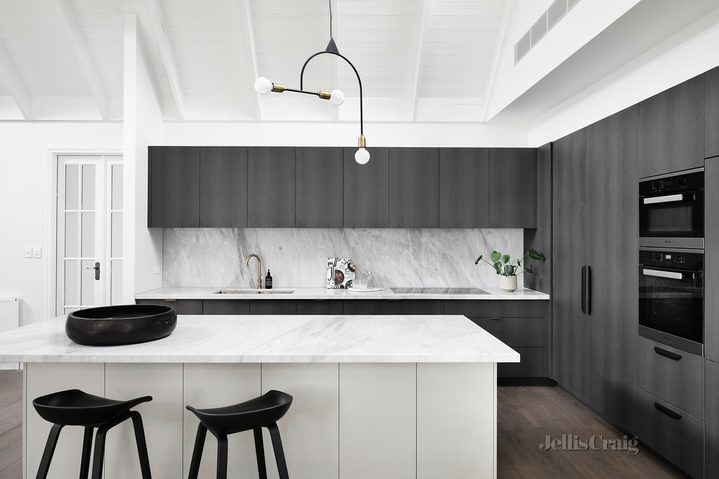 Do you have a favourite room in the house?
The kitchen is incredible. It features a large uninterrupted Carrara marble island, appliances pantry, double integrated fridge and a marble-clad bar. The kitchen is perfect for family living without compromising on our love for socialising. I also have a huge soft spot for the main bathroom. The day the clawfoot bathtub was plumbed in was one of the best days on site. It was so exciting to start to see everything come together.
Tell us about the process.
I had originally planned to renovate over a number of years but was swept up in the project and in the end, it took eight months from demolition to moving in after a year of design, planning and permits. It was my first time renovating a period home but as a professional project manager in business, I was always going to oversee the build myself. It was only after the project started that I realised how much I loved the experience and since Llaneast Road I have renovated two more incredible heritage homes. Mid-project, I decided I needed to arm myself with more knowledge and so I chose to join BuildHer Collective. Yes, this was an online course, but more than that, it was a community and support network of women going through a similar journey in a male dominated industry. We all support and provide guidance and suggestions to other women within the group – it's a fantastic network for first (or even multiple!)-time female builders.
What challenges did you encounter along the way?
Renovating my first home there were certainly many examples of "you don't know what you don't know". I am so grateful for the trades for their patience and the community of women at BuildHer Collective who ended up guiding and supporting me significantly over the second half of my build. The most difficult aspect of the renovation for me was locking down all the details. In hindsight the errors or challenges I encountered resulted from introducing change or making decisions too late in the build. I've certainly learnt my lesson there!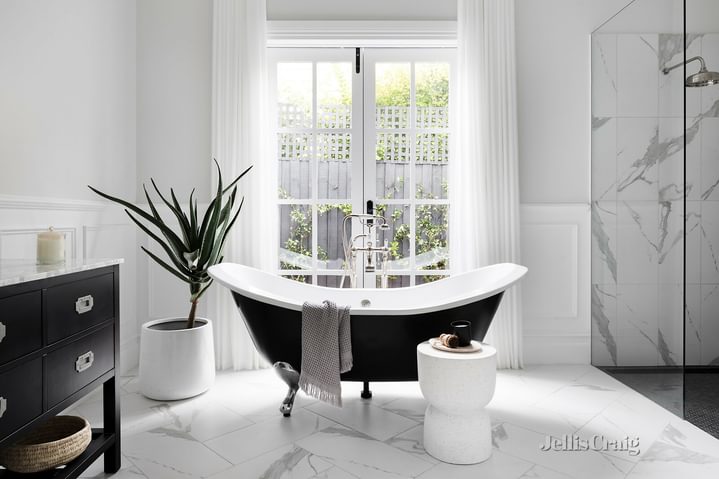 To see more of Ivy's work: homesbyivy.com | @homes_by_ivy
To keep up to date on the latest property news, and hear about property in your area, sign up here.