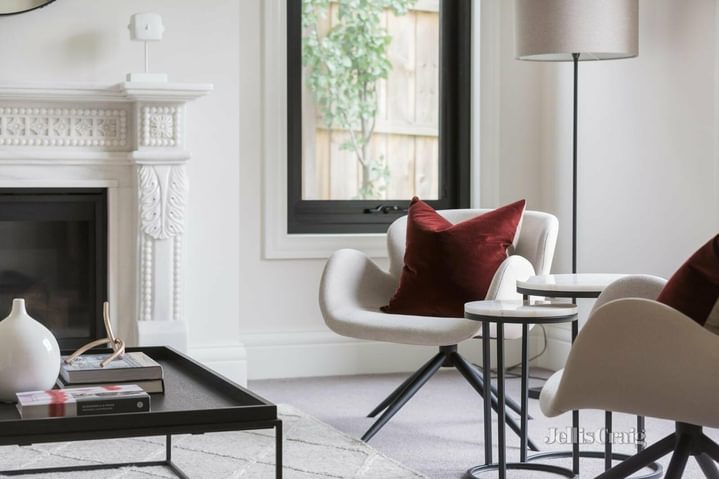 Buyer demand resilient in blue ribbon Boroondara
Across Australia, homeowners and investors are watching the official cash rate rise with a keen eye. As monthly budgets are impacted, households are preparing to juggle their finances. Construction costs are also rising.
This mix of factors is influencing decision-making at all levels of the real estate market, yet some key markets are bucking the trend and re-accelerating. Boroondara is standing out as one of these 'rising star' markets, so even though interest rates have risen, it's still a very good time to sell in Boroondara.

The outlook for Boroondara

Boroondara's continued desirability reflects the municipality's enviable location, amenity and diverse housing styles. Boroondara offers a blend of price points, dwelling types, schools, prestige, and of course an excellent lifestyle including easy access to transport, shopping and abundant parklands.
These core ingredients ensure that homes and investment properties in Boroondara continue to perform well. Across our Hawthorn, Balwyn and Glen Iris offices, Jellis Craig Boroondara achieved 238 successful sales for the period March – May 2022, reflecting sustained buyer demand. Rental demand in Boroondara is also rising, with vacancy rates tightening in the June quarter.


The data tells the story

According to Domain, there were 527 house auctions in Boroondara across the June quarter, with 90 homes selling prior to auction. Boroondara's 64.4% clearance rate compares favourably with the Melbourne-wide clearance rate of 54% for the same period.
The June quarter also saw 192 apartment sales for Boroondara, with 25 sold prior to auction and a clearance rate of 55.4%.

Across Melbourne, buyers are increasingly comfortable pacing themselves on their property search, with homes typically spending an extra eight days on the market compared to last year's low, according to Domain. The FOMO (fear of missing out) that was so prevalent across much of 2020 and 2021 has eased.


Top end driven by unique features

We are still seeing strong demand at the top end of the market and have buyers looking for properties with specific high-end features, such as tennis courts.
One such recent property is worth highlighting, located at 55 Wills Street, Kew, this beautiful property was launched via an expression of interest campaign, attracting 70 groups through the home and plenty of enquiry.
Jellis Craig received six written offers for the property and with this level of interest, elected to conduct an online auction. The home sold for $8,432,000 – selling well above the vendors' expectations and suggesting that the top end of the market in Boroondara is bucking national trends.


Buyers less keen to build and renovate

As construction costs have risen, many buyers are now looking for quality homes that are ready to walk into. Why? Buyers want to avoid lengthy and expensive renovations and are choosing to buy rather than build.
A dramatic rise in construction projects, along with international supply chain issues and sharp price rises for building supplies has been exacerbated by an increase in development approvals for new apartments and houses, which grew at the fastest monthly rate on record in January.


Window of opportunity for Boroondara sellers

Rising building and renovation costs are helping to keep demand for established properties in Boroondara high. Put simply, there aren't enough quality properties to meet demand.
This 'perfect storm' means that homeowners are still in a very good position to sell in Boroondara, rate rises or not.

As always, if you wish to discuss your property needs, contact us today.