FEATURED
Behind the Sale: 1004/1 Dyer St, Richmond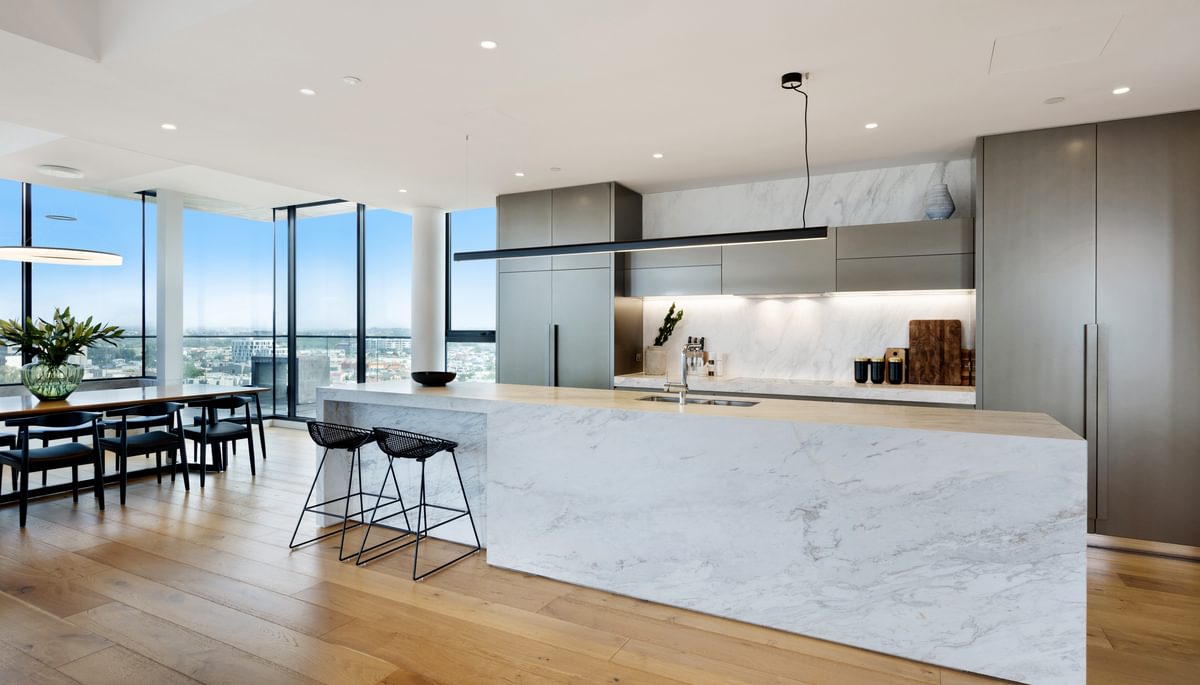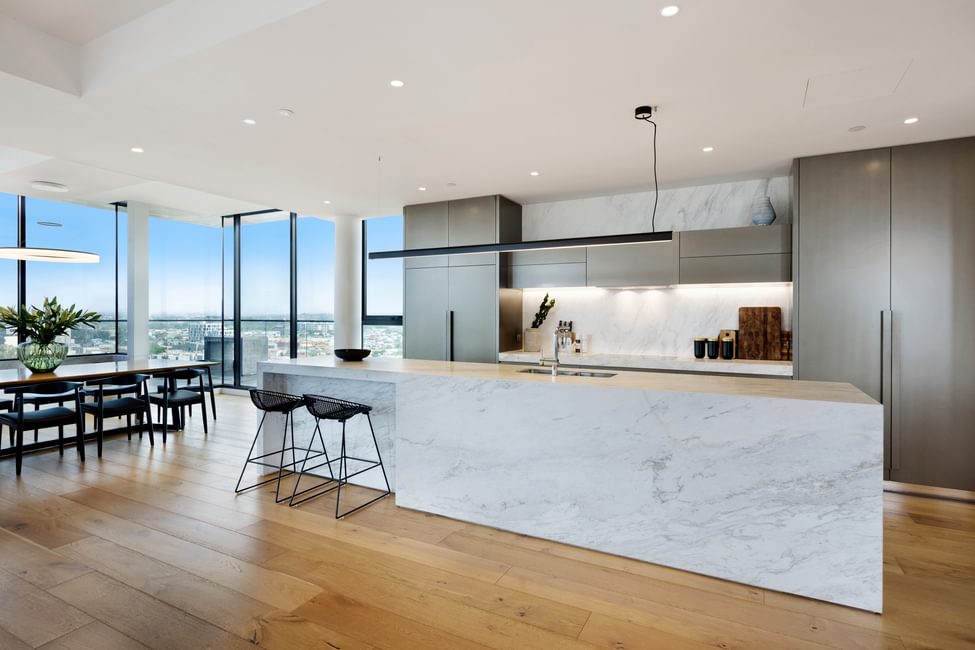 There is so much more to a property sale than just the final sale result. Here, we've rounded up some of our best property campaigns from across key offices in our network. Interested in discussing your next property move? Contact us for an appraisal.
Quick Stats
Property Address: 1004/1 Dyer St, Richmond
Days on Market: 25
Listing Live Date: 23rd February, EOI Closing Date 29th March
Expected Sale Result (Range): $5.1m - $5.4m
Number of attendees at OFIs: 7 (Private appointments only)
THE PROPERTY
The Penthouse apartment of a residential development designed by Fender Katsalidis. The site had a wealth of history, as it was formerly known as Jacques Bros Foundry, an engineering business that produced rock crushing machinery from 1885 – 1997. The development was built in 3 stages from 2013 – 2017, after which the current vendors bought the Penthouse apartment brand new in 2017, after having downsized from a large home in Glen Iris.
The vendors had decided to sell to spend more time at their property on the Mornington Peninsula.
THE CAMPAIGN
We selected an Expressions of Interest campaign due to the nature of the property; this was a high-end apartment, with prospective buyers being downsizers seeking a spacious yet low maintenance lock-up and leave property, close to bustling Richmond and the CBD precinct.
We opted for 'appointment only' open for inspections, to ensure only well-qualified keenly interested buyers enquired, rather than a 'free-for-all' public inspection campaign. This method of sale served the vendors well, as it was a discreet, low-fuss campaign with the opportunity for interested buyers to inspect privately at a time that suited them.
The objective with our marketing campaign was to achieve maximum buyer reach, particularly given it can take longer to find a buyer for high-end apartments compared with residential houses. 1/1004 Dyer St is the most expensive apartment in Richmond, therefore attracting the 'right' buyer profile was critical. To achieve maximum buyer reach, we pursued a thorough marketing plan, encompassing: print advertising, digital advertising, and social media. We received an editorial feature in Domain magazine.
THE RESULTS
Whilst the end-date for the property's campaign was 29th March, we received an acceptable offer 9 days prior to this, and the vendor accepted. Whilst there were other prospective buyers that intended to submit an offer, they were not in a position to do so early.
The buyers were a downsizing couple from Camberwell who were looking for a home they could lock-up-and-leave in the heart of Richmond so that they could spend extended weekends at their country acreage.
The vendors were not only delighted with the result, but also the seamless campaign and result ahead of the EOI closing.
"[We have] nothing but praise from the Jellis Craig team. They were professional, honest, and great to deal with the whole way through the campaign." ~ Vendor.