FEATURED
Behind The Design: A finely crafted botanical paradise
Tucked away behind an artisan stone wall lies a stunning residence by award-winning Landscape Architect Nathan Burkett. 'Jumping Creek' has been a much-loved home by Nathan and his family for the past 12 years where they have enjoyed the incredible view, picturesque locale, and unique property, not to mention the incredible garden that Nathan has spent the last 12 years perfecting.
We sat down with Nathan to discuss how he created the incredible garden design at Jumping Creek, and also gathered his top tips for autumn gardening at home.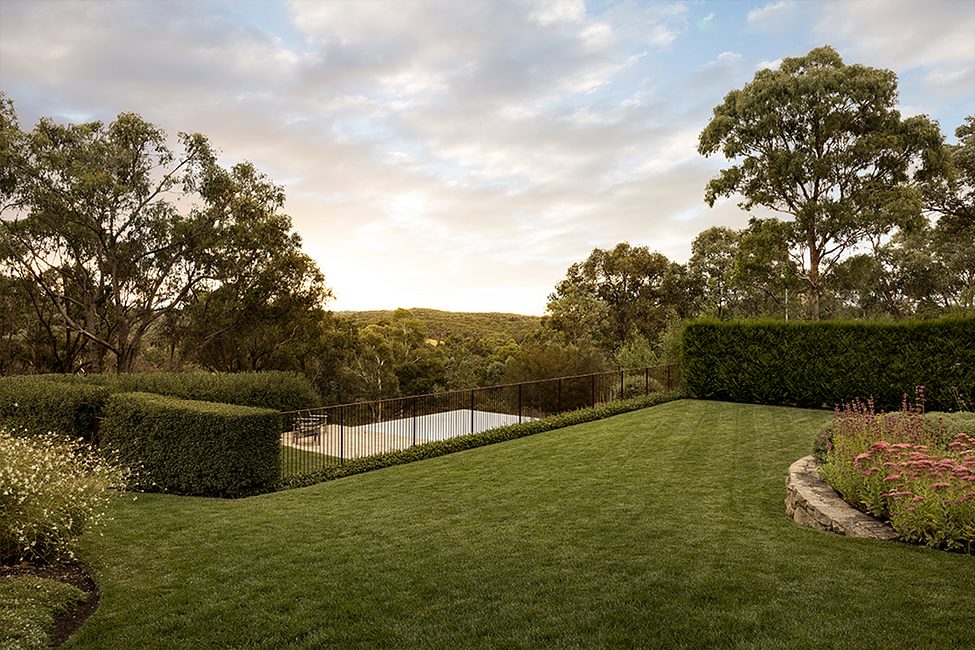 This property as well as other personal projects of yours are located around the municipalities of Manningham and Maroondah. What is special about Wonga Park and why do you gravitate to the area?
I'd describe Wonga Park as a picturesque secret in Melbourne's outer East. Many of the properties are lush green acreages, so it has the appeal of a country shire but is still within a reasonable commute to the city. The area also has many elevated points affording spectacular views of the Yarra Ranges and Kangaroo Ground. Situated on the doorstep of the Yarra Valley, we are also fortunate to have some boutique wineries very close by.
Jumping Creek has been our much-loved family home for the past 12 years. I live here with my wife Kristen and our three children Eden, Zac and Mila. We have enjoyed many summers entertaining friends and family by the pool, and hosted various functions on our deck as dusk sets in. It will be hard to let go, considering the time it has taken for the garden to mature and the many wonderful memories we have living here.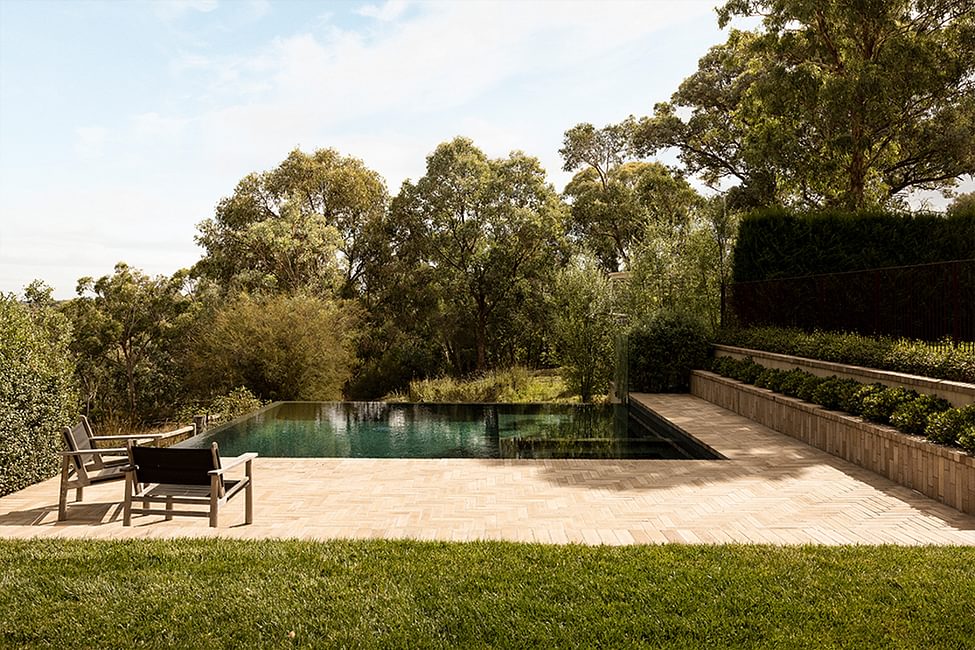 What are your main goals when designing your garden landscapes?
When designing a garden in a typical Australian setting, I'm aiming to achieve a seamless transition from contemporary plantings, and organic form blending into a backdrop of bushland. I also consider a palette that is complementary to the surrounding native flora.
What inspired the landscape design of Jumping Creek Road?
I would have to say capitalising on the view was very important to me in the creation of the design at Jumping Creek. I sought to create something that allows you to immerse yourself into the setting and feel as though you can exhale and unwind every time you look out over or enter the backyard.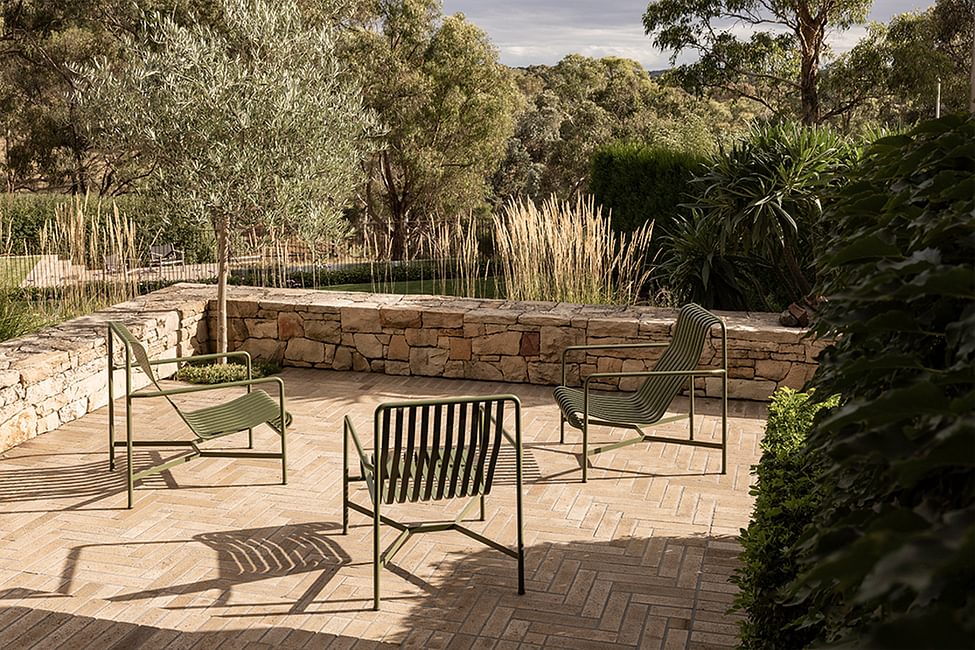 How did you choose the plants, materials, and colours for Jumping Creek residence to create a cohesive and harmonious design?
I chose a colour palette to compliment the surrounding bushland, so it needed to be a muted earthy palette rather than anything too bold. The warmer tones in the stone walls, paving and pool tiles were carefully considered to harmonise with the setting.

The plantings incorporate ornamental grasses that reflect the surrounding fields, and the clusters of dusty pink and purple flowers create a lovely contrast to the blue-green foliage of the Eucalypts.
Which personalised touches did you add to your home's design to reflect your own distinct style and personality?
Using natural materials, artisan sandstone walling, herringbone brick paving, and rusted steel pool fencing all reflect my design style. I also think it's important that a garden comes to life at night with the use of feature lighting.
What is your favourite aspect of your home's landscape design, and what do you hope potential buyers will appreciate the most?
This is difficult to narrow down. One of the great aspects is the negative edge pool, especially as the sun goes down to meet the water. It's beautiful to watch, and we enjoy these sunsets almost year-round.
I am also especially fond of the paved open area below the alfresco dining that we affectionately refer to as 'the piazza'. It features a single olive tree as a corner piece and has a Tuscan feel about it. This has been a regular place of meeting with family and friends, often around a fire overlooking the property.
What are 3 words to describe the property?­

Tranquil, Earthy and Respectful.
Your team has an impressive portfolio of projects across Melbourne and the Mornington Peninsula. What's next for NBLA?
NBLA has enjoyed a steady expansion over the years, allowing us to take on projects of varying scope and nature. I would love to see us continue to push creative boundaries, forging ahead with our own style and continuously innovating.