FEATURED
Behind The Build: A sustainable family home in the leafy East.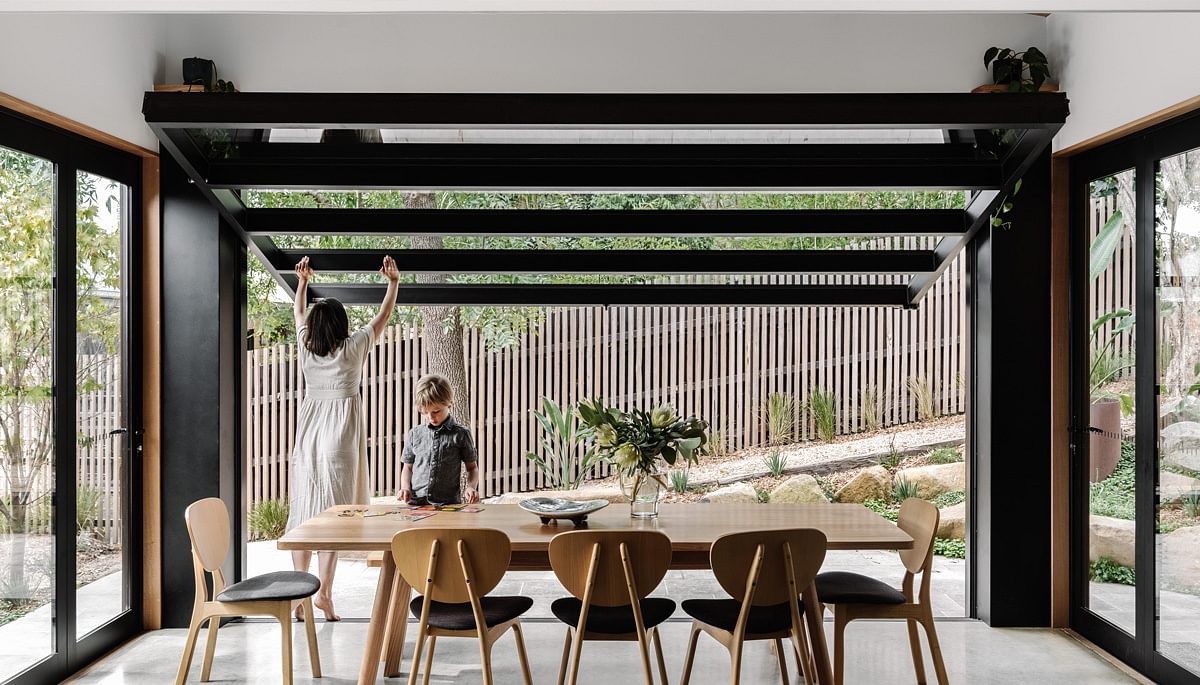 Current owners Hamish, Director of Sanctum Homes, and Lucy, Landscape Designer at Platylobium Landscape Design, lovingly rebuilt their family home in Warrandyte, into the sustainable home of their dreams. With a gentle push of tilted windows, the family of four (five if you include Poppy the Staffy) enjoy life with a connection to the outdoor garden.
Sanctum Homes has embraced a commitment to comfort, performance and health with the build of this beautiful family home in Melbourne's East. We sat down with the current owners to learn more about the build of their sustainable family home.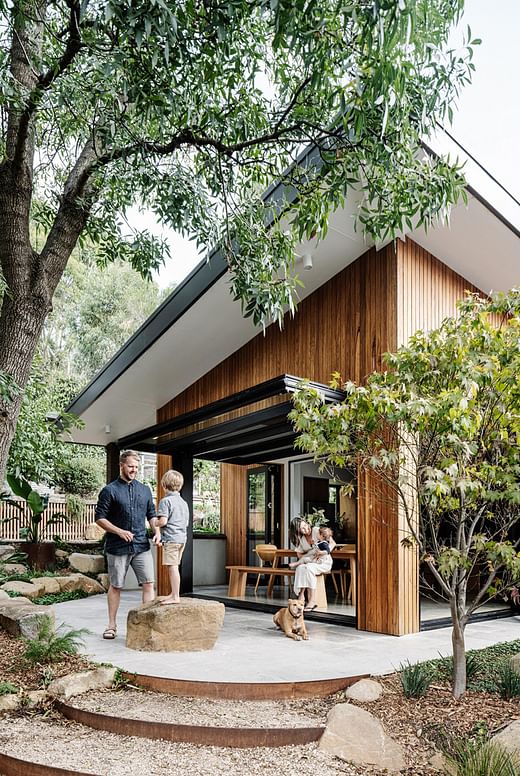 Tell us about the collaborative design process between yourselves as the home builders, and the architect and interior designers.
It was fantastic collaborating on our own home with a highly skilled and professional team who are also great mates. The project was interrupted by the pandemic, and so the process was more disjointed than we had planned. However, we were fortunate to have a great team that helped us to navigate this tricky time. We consider ourselves lucky to have a wonderful network of people who we were able to engage at different stages for their help and expertise.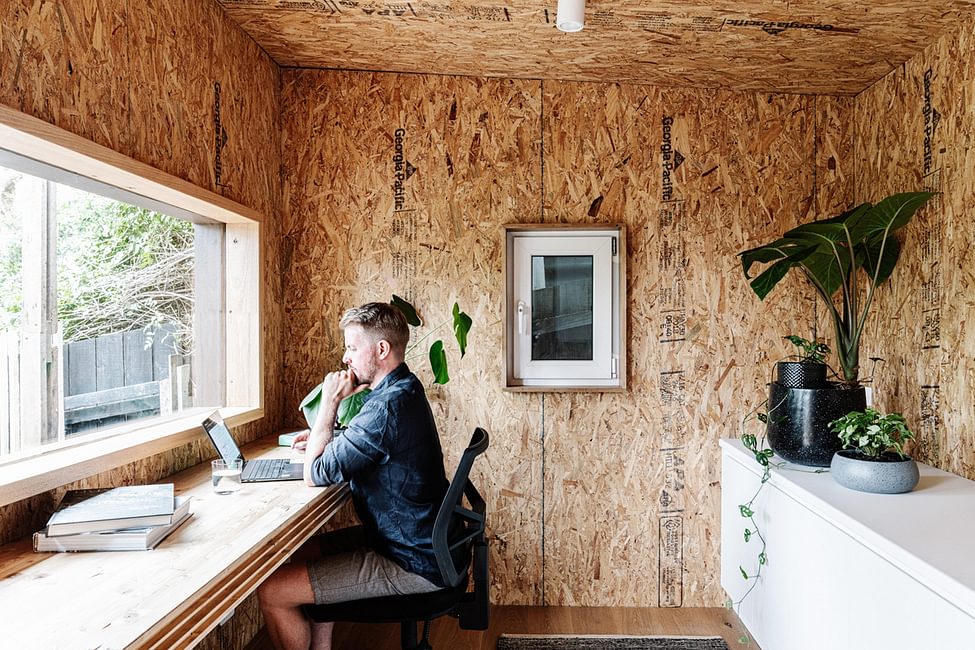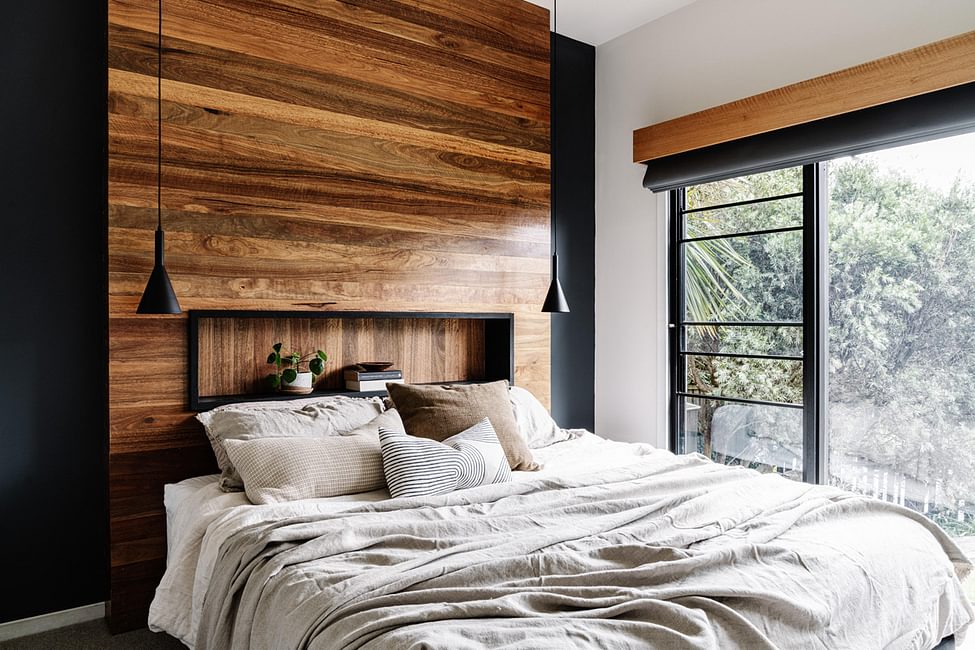 What technologies and materials were incorporated into your home. How do they contribute to the overall performance and energy saving?
We have a 6.6 kilowatt solar system, SIPS (Structurally Insulated Panels) were used on the extension, along with a fully insulated concrete slab, and there are double glazed windows throughout the house. The extension has a decentralised HRV unit which helps with ventilation. The house is really comfortable to live in, and although it does require some heating and cooling, our energy bills are pretty low.
What do you love most about the home's connection to nature?
We really love that we can be cosy and warm inside and still experience the seasons and the weather outside. It's amazing to sit at our dining table and watch a storm roll by, the sun set or the moon rise. It's also great to be able to watch the kids play outside and still get some housework done!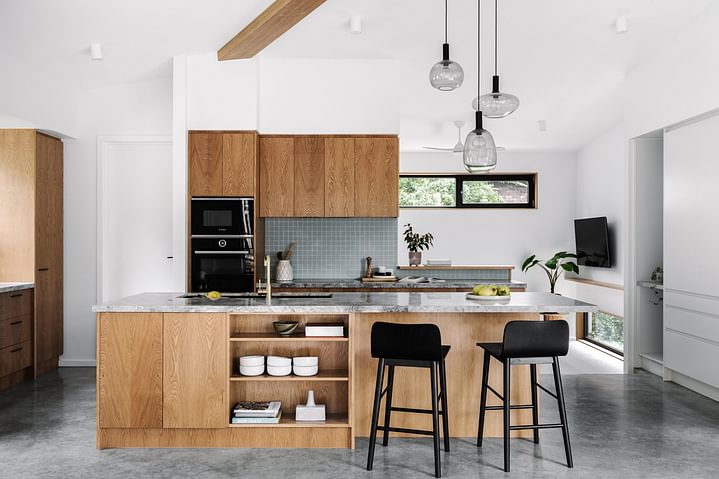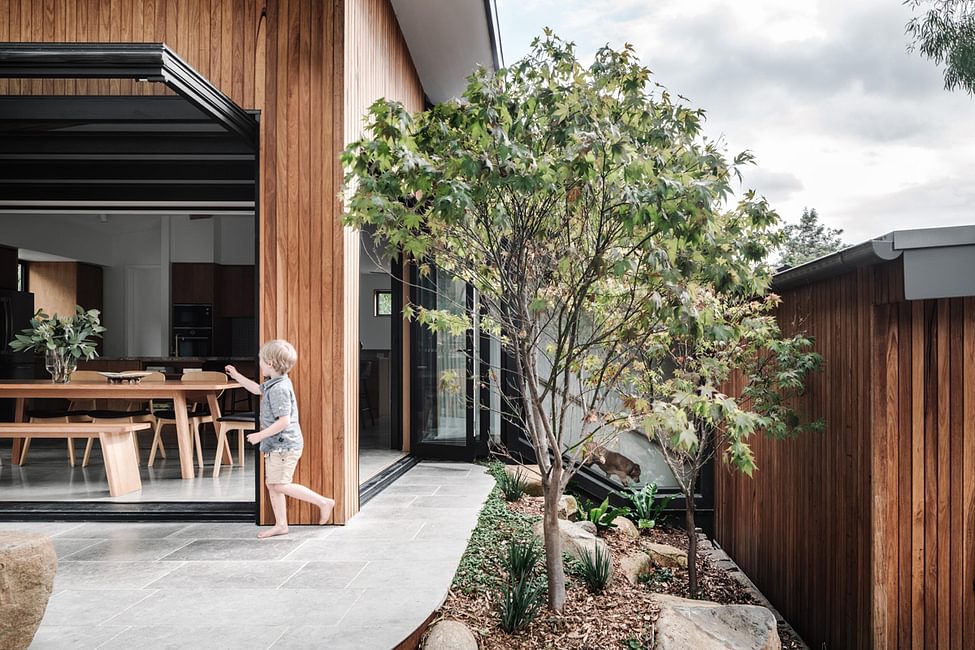 Yarra Street showcases a seamless connection between the indoors and outdoors. Could you discuss the design choices and features that contribute to this connection, such as the tilt windows and warm timber cladding?
Originally the footprint for the extension was bigger and incorporated separate dining and alfresco areas. This was going to encroach further on our neighbour, that we would have to take a tree down, and this felt like more than what we needed. Our building designers responded to this with the crazy idea to incorporate the dining and alfresco into one space, an idea that we loved.
The dual dining/alfresco has been achieved through having a huge tilt door, flanked by bifold windows and an internal flyscreen that can be pulled across when we open everything up. It is such a wonderful area to enjoy on a warm summer's day with friends and family and it is one of our favourite things about this house.
We really wanted to use natural materials where possible. We love that the timber and stone have beautiful character and give the interior a really calm beautiful vibe.
Yarra Street utilises every part of the sloping block, creating spaces for vegetable gardens, chicken yards, and play areas. Can you describe the thought process behind the landscape design?
As with the house, the landscape design has evolved over time. We never really had an overall plan, which is not the way that we recommend clients approach their landscape! However, we knew that we wanted lots of green, a rolling lawn, a firepit area, a productive garden, chickens and some flat playspaces. All these additions were added gradually as we had some spare time, and with the help of Hamish's team, family working bees, and with the input of some of our friends in the Landscape industry. We have used a lot of reclaimed materials salvaged from Hamish's demolition sites in the hardscape construction.
Our latest addition is the woodfired hot tub (Nordic Spas) which has just been installed in an area that was previously unused space. We are going to make the most of it during the chilly winter evenings while we can!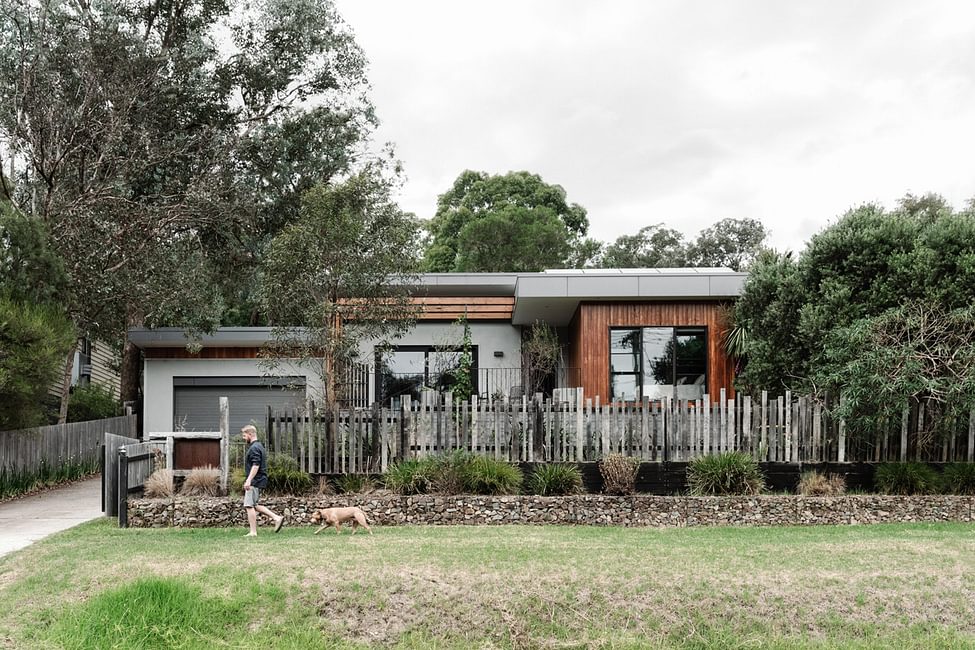 Architecture | Maxa Design

Interiors | Hearth Studios + HeHe Design
Builder | Sanctum Homes
Landscape Design | Esjay Landscapes +Platylobium Landscape Design
Photography | Marnie Hawson