FEATURED
Architects to know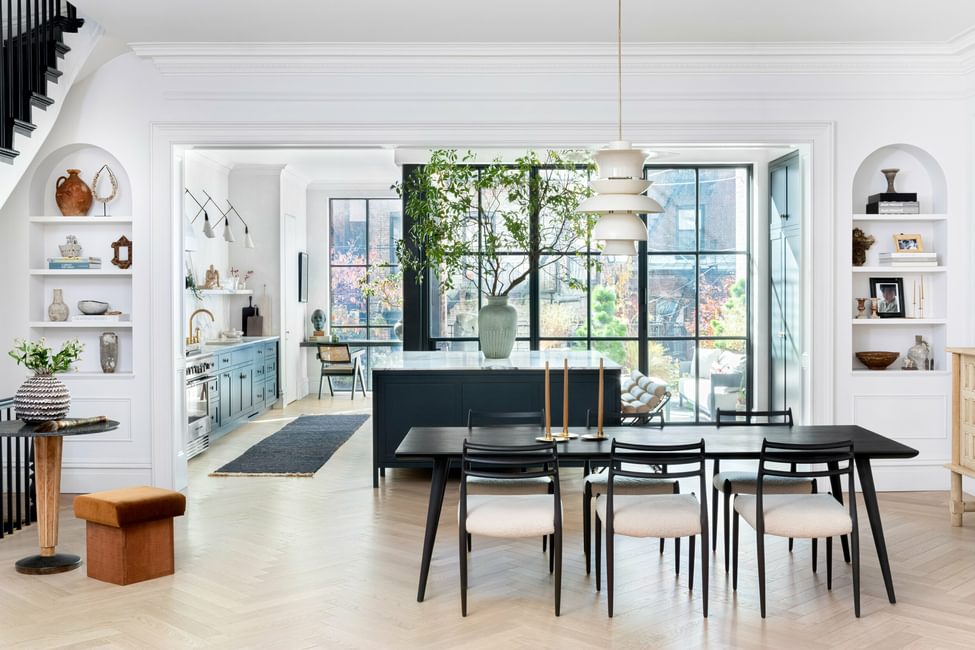 Whilst it was a long-held belief that investing in an architect to renovate or design your home would benefit the overall sales price, this anecdotal belief has now been proven with new research showing architect-designed homes do sell for more. The research project by University of Melbourne and peak body ArchiTeam found that on average there is a 1.2% extra capital growth per year for Melbourne properties with a small architect designed renovation compared to those without. Here, we're recognizing some of the best architects at the helm of new ideas, creativity, and vision, both here in Australia and abroad.
1. Templeton
Melbourne-based architecture firm Templeton brings refinement and restraint to their work, culminating in a classic and timeless aesthetic. With a sensitivity and respect to buildings with history, Templeton brings a deep understanding to their projects, spending time on the essential factors that make a home: proportion, light, colour, surface, and junction. Of note in Templeton's projects is the regeneration Sussex House, one of several Victorian terrace houses located in the residential streets that bound the Botanic Gardens on the inner fringe of the city.


In Sydney, the iconic Polly Harbison Design is synonymous with sustainable residential design. An inherent connection to landscape is evident in Polly and her teams' work. In her own words, Polly Harbison Design's strength lies in [its] ability to solve complex design problems and beautifully built outcomes. Discover their residential project, Castlecrag and you'll get an understanding of how expertly Polly and her design team merge the outside world with the inside.

3. Jolson
With a focus on crafting contemporary tailored design solutions, Melbourne-based Jolson Architects is a highly sought-after architectural firm that is dedicated to detail and sophistication. With a spectrum of work ranging from bespoke residential architecture to interiors to commercial projects, Jolson works closely with local suppliers that share their vision of craftsmanship. Huntingtower Road Apartments, completed by Jolson Architects feature distinctive deep arches in a lush verdant setting.
Sydney based architecture firm Luigi Rosselli have an inherently humanist approach to architecture and design. Their focus is on creating humane architecture, creating buildings sympathetic to their surroundings that flow and appeal. A favourite for homeowners looking for a carbon-neutral practice, Luigi Rosselli applies sustainable building practices, as demonstrated by their expertise in rammed earth, air-conditioning-free spaces, and energy efficiency.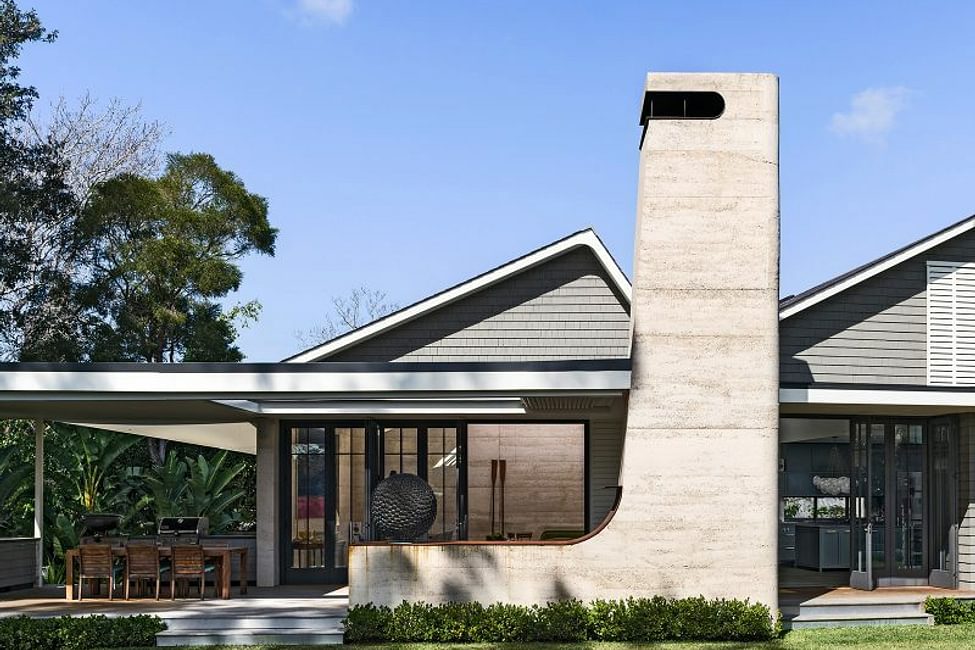 Luigi Rosselli's Village House
Internationally-recognised with roots in Melbourne, Leeton Pointon Architects ability to blend sculptural, organic forms – think curved walls, cylindrical objects, and circular skylights – with man-made materials, such as concrete and rendering creates a feeling of calm and fluidity in their designs.
Leeton Pointon Architects designs are part residential homes, part sculptures, and Twig House is the ultimate example of this.
6. Arent&Pyke
Encompassing interior architecture and interior design is Sydney-based firm Arent&Pyke. Self-described as artisans and technicians in equal measure, the firm is best known for incorporating the elements of volume, texture, light, colour, architecture, and object, to create something truly special. Quality, timelessness, and a touch of the unusual best describes this award-winning studio.
A skillset spanning interior architecture as well as interior design, Juliette Arent and Sarah-Jane Pyke are highly sought-after creatives who encompass design with a focus on the decorative arts in their work. Take Collector House as an example. Arent&Pyke completed the interior architecture, furnishing, object, and art in the wonderfully relaxed, yet at the same time fun, home.
With a particular focus on inner-city living and the space confines that often come with this, Sydney-based Brad Swartz and his team are experts (with the awards to prove it) at crafting spatial solutions without sacrificing luxury. One of the few firms in this list that has a special focus on designing beautiful apartments as well as homes, Brad Swartz Architects has crafted a niche that they excel in. A quick look at the Brad Swartz Architects website will show several space-saving initiatives that are truly brilliant.


8. Pitsou Kedem
Moving abroad, what better place to start than with Tel Aviv Architect, Pitsou Kedem. A mid-century aesthetic with an old-world Israeli sensibility.
After 20 years, Pitsou Kedem's studio still manages to produce a unique and powerful experience with every project they work on. This is achieved through the studios expert ability to contrast between simple and clean outward masses, and complex and rich internal sections.
The team works with buildings that make Australia's oldest buildings seem modern. Take their Old Jaffa House project as an example. This apartment is a collection of 300-year-old spaces built around a central patio. Pitsou Kedem's ability to connect the ancient Ottoman architecture with contemporary architecture is astounding.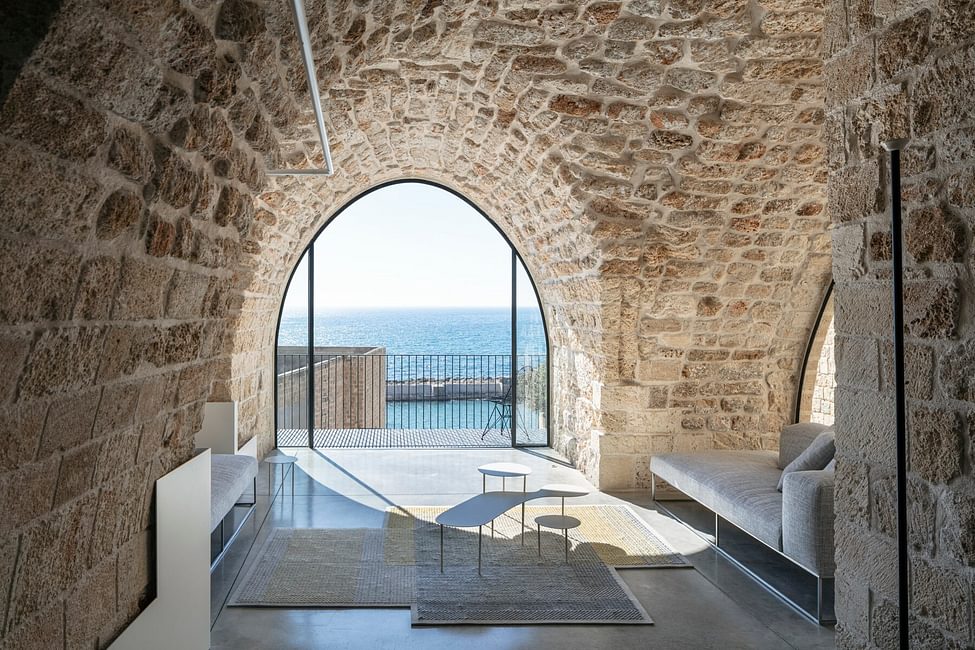 Pitsou Kedem's design, Old Jaffa House in the heart of Tel Aviv, Israel.
Is there a more well-recognised (or, reposted), kitchen than Athena Calderone's in Brooklyn? Architect Elizabeth Roberts collaborated with Athena to create an exquisite and unexpected home, filled with light and originality. The studio is known for bringing each project's original, often historical, elements to the foreground. Creating spaces that feel personal, authentic, and considerate. Elizabeth Roberts Architects also do commercial spaces that at once embody the studio's original sensibility with the brand's essence. Spaces of note include Rachel Comey and Ulla Johnson's flagship retail stores in LA and New York respectively.
A multi-disciplinary design firm combining architecture and interior design, Adam Jordan Architects specializes in both residential and commercial projects. Striking design with a minimalist sensibility, Adam Jordan and his team work sensitively with their surrounds.


5 things to know before you hire an architect.
1. Timelines
The process of renovating or building a home requires months and months if not years of work. You'll need to discuss expectations around timelines with your architect prior to starting the work. Remember to expect variations in your timeline to accommodate any issues that will (invariably) arise.
2. Budget
One of the first things you'll need to discuss and agree on with your architect is the project budget. You'll need to ascertain what is included within the architect's fee.
3. Suppliers
Your architect should have go-to suppliers they like to work with. Ask them for their preferred supplier list and research it thoroughly to make sure you're happy with their builders, plumbers, etc.
4. Communication
Establish a clear line of communication with your architect before undertaking the project. Prior to commencing, agree on how and how often you'd like to hear from your architect and with what level of detail.
5. Finishes
Most architects have a particular style and a arrange of finishes, fixtures, and fittings that complement that style. Make sure you're happy with all the finishes suggested by the architect, and ensure you have a clear understanding of what comes into the overarching fee and what is an additional cost.