FEATURED
A guide on selecting a renter for your investment property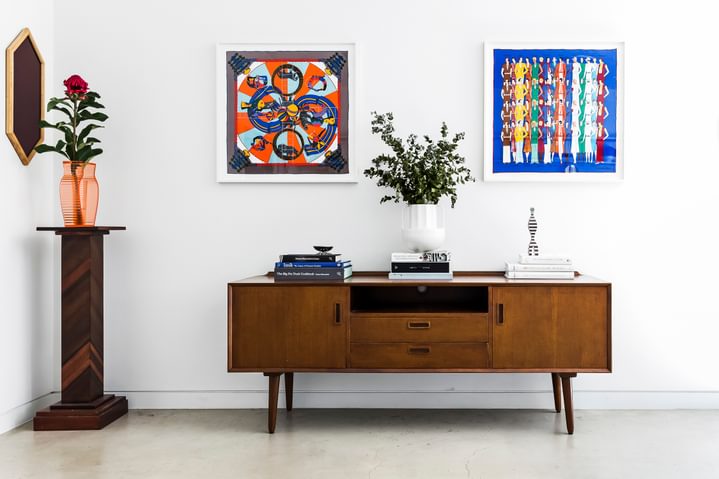 As a rental provider, it can be difficult to know when you should decide on a rental applicant or continue searching for a renter that may tick more of your selection criteria. Understanding how to develop your own list of selection criteria when it comes to your ideal renter and then picking a renter that (mostly) fits within those criteria will ensure that your investment property is taken care of and that you will avoid any potential income gaps.
Here, we'll guide you on what makes a renter good and what you need to keep in mind during the renter selection process.
What makes a good renter?
For the majority of investment property owners, a good renter is one that:
Pays rent on time
Treats your property with care and respect
Is planning on staying at your property long-term
Requests maintenance from your property manager when required
Communicates effectively with your property manager

Sophie McGuiness, Business Development Manager at Jellis Craig Stonnington, says that finding the right renter is crucial.
"Outside of the obvious reason, that you could end up in rent arrears if your tenant is unable to pay on time, there can also be issues where the renter doesn't report damages or maintenance requirements or decides to move out abruptly leaving you with a vacant rental property. Selecting the right applicant for a rental property is a very important step in the process of managing our client's investment portfolios."
How to select the right renter?
In partnership with your property manager, it is important to create a streamlined process when you're searching for your responsible renter. The two most important things to consider at this step of the process are:
Agree on the method you want to use for screening participants
Determine a selection checklist to help make the final renter decision
It is important to maintain the same decision criteria and stay objective when making a renter decision.
What are the renter screening methods?
Verify the potential renter's ID and make sure it matches with the different documents they upload during the application process.
Obtain proof of income.
Check credit score. Potential renter's may provide this, or you can choose to conduct one yourself however you will need to notify the potential renter if doing this.
Review the potential renter's rental history. You can do this through contacting references and asking about their behaviour and conduct at previous rentals.
Seek further clarification about the potential renter's personality and behaviour through personal references.

What are the critical items for the renter selection checklist?
A selection checklist is a great way to quickly scan and identify renters who are a good fit for your investment property. The below criteria should be considered once the potential renter has passed the standard screening methods listed above.
The potential renter's weekly salary should be 30% greater than rent.
Upon reviewing the potential renter's rental history, references and previous landlords have positive things to say.
The credit score check gives a positive result.
The interactions with the potential renter and property manager and inspections are pleasant and positive.
Whilst these lists can be flexible, they can be helpful to make a decision between two different potential renters. Ideally, you want to find someone that ticks as many of those 4 above boxes as possible.
When should you stop looking and decide on a renter?
After you've received and reviewed a solid list of applicants, the final question becomes, should you decide on one renter or continue looking?
Your renter selection decision should be based on your financial goals, planning and capital. If you're feeling stressed and the weeks on market are extending beyond your financial means, it might be time to decide on the best renter option in order to secure an income.
No matter which renter you end up with, it is always recommended that you're covered with landlord insurance.