FEATURED
6 Ways to Add Value to Your Home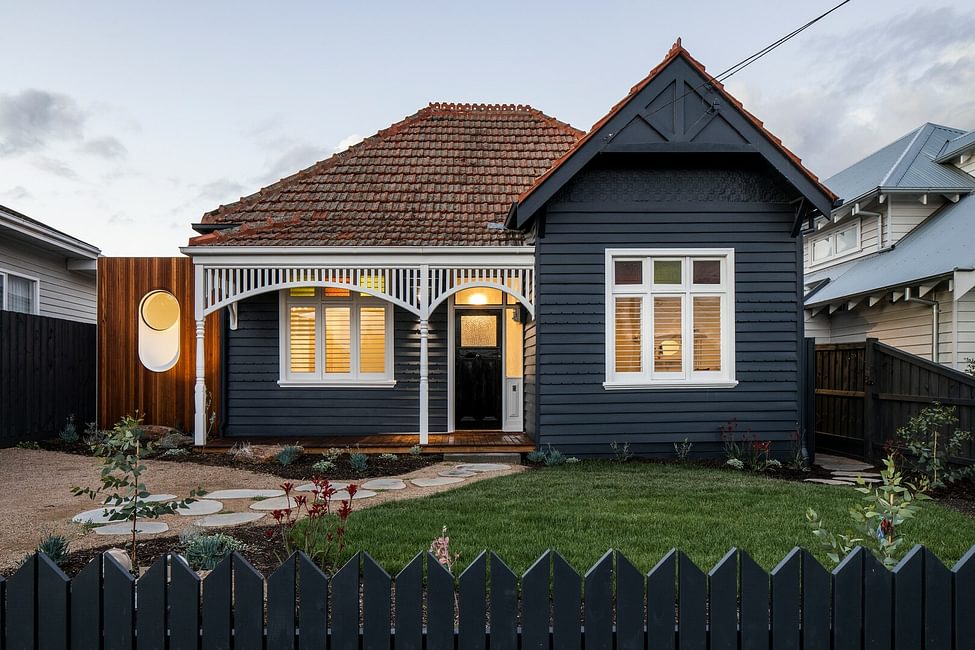 Whether you're planning on future proofing your property, or in the process of selling, there are plenty of ways to make your property more appealing to potential buyers and thus increase the value of your home.
1. Use an architect.
Architecturally designed homes have long been heralded as the best of the best, but now their worth is proven with new research showing architect-designed homes sell for more.
The research project by University of Melbourne and peak body ArchiTeam found that on average there is a 1.2% extra capital growth per year for Melbourne properties with a small architect designed renovation compared to those without.
An architect's eye, honed by 4-5 years of university study, considers environmental elements such as light, orientation, location, and soil. An architect will also be sympathetic to the homes' surrounds, taking into consideration things like era of the home (if an existing build) or surrounding homes, and heritage overlays. They will also be best placed and most knowledgeable about elements such as functionality, and most importantly the desires and preferences of the homeowner.
An architect will have preferred builders, suppliers, and designers to draw on that fit in with both their firms design aesthetic and the wishes of the client.

2. Update the kitchen and bathroom.
Your kitchen and bathroom are often the rooms in a house that can make or break a potential buyers' feelings about the space they're coming in to. These are also the rooms that can cost the most to renovate. A few simple and small updates can have a huge impact:
Painting or fixing damaged cabinets.
Updating handles and finishes including taps.
Replacing the splash back in the kitchen to make a dated space feel new.
Replacing old and tired appliances with appliances from well-known brands

3. Let the outdoors in.

The importance people place on an inviting and open outdoor space has increased in the last 12 months as residents of Melbourne spent an extended winter in lockdown in their own homes. The outdoor space is now seen as an expansion of the home's living space, so flexibility and multi-functionality with homes that foster a connection to nature are important.
Make the most out of any outdoor space by enhancing it with grass, greenery, furnishings, and shade. A beautifully presented garden, deck, or patio can transform your backyard into a great entertaining space, where potential buyers will see value.


4. Kerb appeal.
First impressions are essential. When selling, the first thing people will see is the façade of your home, so give it some kerb appeal. A fresh coat of paint, a new door, and a tidy front garden will do wonders to the overall look and feel of your home, even before potential buyers set a foot inside.

5. Add another living space.
A second space, when designed as an additional room or studio, can add to the property value. A second space appeals as it can be rented out as an Airbnb or can transform into a teenager retreat for the next owners.
A garage or shed can be converted into a secondary living space relatively simply. Of course, adding things like a kitchenette and bathroom will cost more, but they will also make the space more flexible and inviting to those searching for a home with a retreat that can be rented out.
If budget permits, a well-styled bedroom, ensuite, and sofa space can transform into the perfect weekend retreat for guests.

6. Storage = value
Though not quite as exciting as some other home updates, increasing a homes storage capacity can be a sure way to attract the more logical and practical buyer. There are a few functional ways you can create extra storage in your home.
Consider a storage cupboard under stairs.
Try seating with built-in drawers.
Hang pots, pans, and kitchen utensils above the kitchen bench or cooktop.
Thinking about selling your home? Contact us today to discuss your property needs.