FEATURED
2022 Interior Design & Styling Trends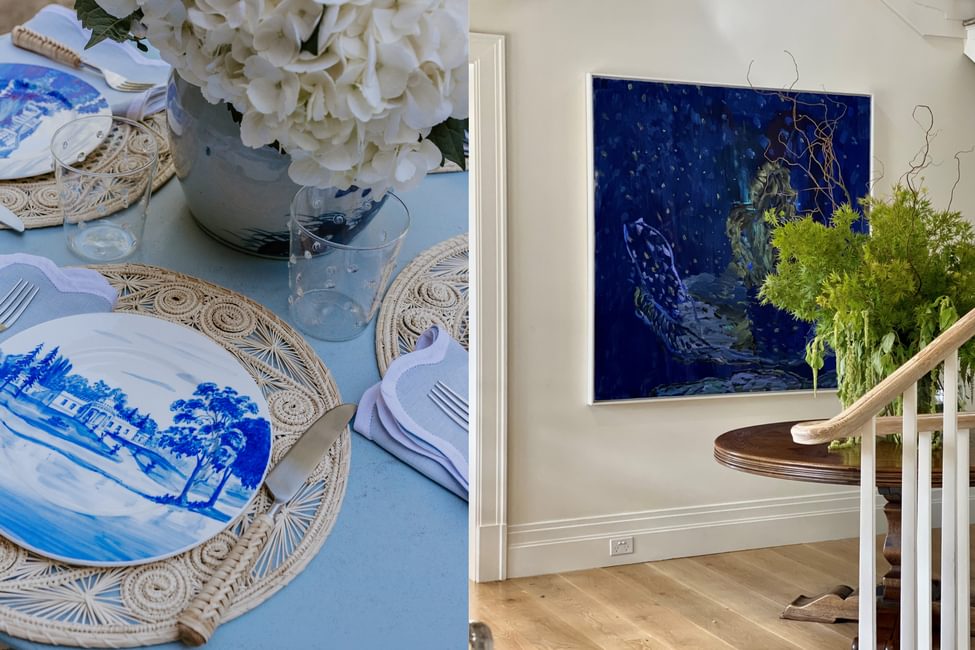 The forecasts are in. From richly layered spaces to prints and antiques, read on for what to expect for the year ahead in interiors from Stylist Leah Hallis, Director of BuildHer Collective, Rebeka Morgan, and Interior Designer and Founder of Maine House Interiors, Amy Spargo.
Tablescapes
After nearly two years of stay-at-home orders, 2022 will see a return to entertaining at home with friends and family. 'Tablescaping' is the art of setting a table with a distinct personality.
"There is a return to setting a beautiful, nostalgic table layered with printed table linens, statement napery and of course, gorgeous china. I love antique plates in Delft blue", says Amy Spargo, Interior Designer and Founder of Maine House Interiors.
Particularly during the warmer months, colourful and contemporary tables will be filling our Instagram feeds. Mood-enhancing maximalism – think woven placemats, multicoloured glassware and marbled resinware – are all great places to start.
Layered spaces
The next wave of interiors needs to feel as good as they look. In 2022 and beyond, people will start to pay more attention to the sensorial experiences within their homes. How will they do this? Tactile materials, richly layered spaces and scenting specific areas of their homes.
Amy says: "After years of minimalism it's exciting to see more richly layered spaces, full of colour, textiles, patterns, antiques and curious objects. This look feels very international and has a timeless quality."
Whilst this movement has been occurring for a few years now, in 2022, interiors will shift even further away from minimalist designs and sharp edges. Femininity will have an impact on form in 2022, conveyed through rounded details and gentle curves, think arched details, scalloped shapes, and waterfall corners.
Stylist and Co-Founder of Create Expectations, Leah Hallis, shares this outlook: "With the last few years mostly spent in our living rooms, it's a great time to reinvent your space and start the new year in an environment that calms and inspires you. Introduce pattern, warmth and texture with wallpaper – this is a great way to transform your room. You can also add softness with a gentle sheer curtain, get creative and go for something darker or more colourful than grey.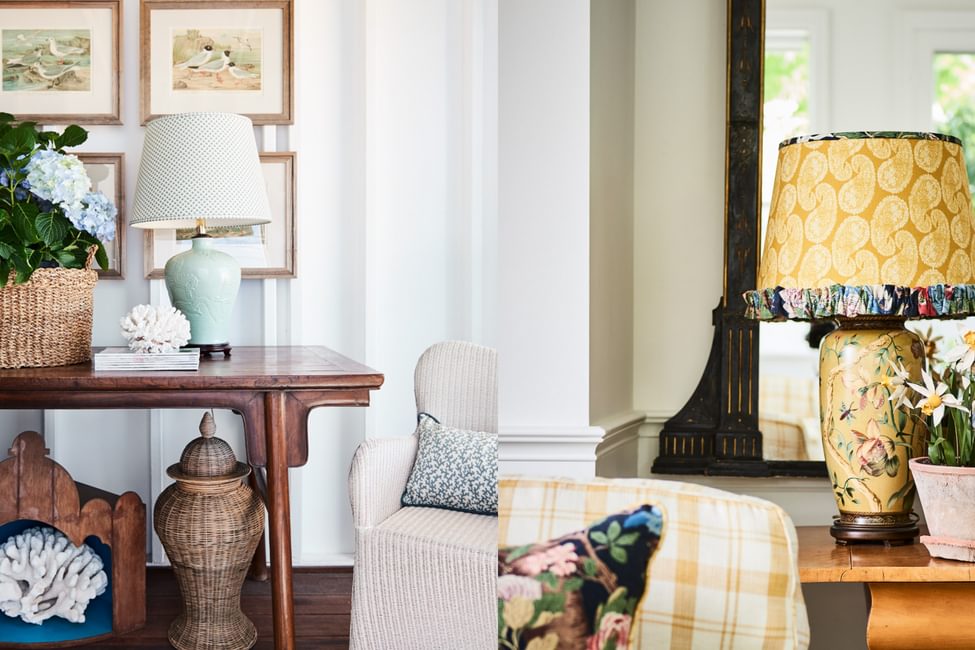 Repurposing existing furniture
The celebration of one-of-a-kind finds continues. Not only is vintage or reused furniture a more sustainable choice, but it is also laded with unique details and personality. "With many of us choosing to make more sustainable choices for the home, repurposing and reusing is hopefully a trend that's here to stay", says Amy.
An old piece that has been updated to reflect current trends in pattern and print has a history and personality that newer pieces never will.
BuildHer Collective Director, Rebeka Morgan, is seeing more and more people mixing old and new too. "A move towards eclectic styling which mixes old and new is becoming more popular. Think about original compositions with individuality and personality."
Moody hues
In 2021, the design world embraced a simple and fresh colour palette. Leah feels there is a shift coming: "I believe the new year will reveal a love of moody hues, of russet, ox blood and murky greens".
Rebeka feels that in 2022, people will continue to explore what makes them feel happy. For her, this is playing out through the use of colour. "Our spaces should be a reflection of who we are and how we want to live. Colours are trending warmer and tonal spaces highlighting natural materials and textures are key."
One thing is for sure, 2022 is the year to redefine your style and the best place to experiment and express your creativity is your own home.