FEATURED
2021 Design & Styling Trends with Interior Designer Leah Hallis
The last year impacted everything in our lives, but perhaps most noticeably and universally, the year has impacted the way we live in, and around our homes.
The interior design trends in 2021 will inevitably be influenced by the shift in our lifestyles brought about by the pandemic. The year ahead signifies fresh new beginnings. So, whether you are renovating your current home, moving to a new one, or you are just wanting to keep abreast of the trends that will help boost your homes resale value, we have identified the top home trends for the year ahead in collaboration with Leah Hallis of Melbourne-based interior design company, Create + Co.
Read on for Leah's expert advice on how to bring these trends to life in your home.
Mixing Old & New
Think of this as a move away from the 'minimalism' trend from early in the decade. Mixing antique pieces with contemporary design can add a layer of sophistication and incorporate interest into your home. Some pieces make their way into your life through family and friends, but when searching for antiques, opt for unique pieces that show plenty of grain and texture. You want pieces that have had a life of their own, rather than those that are perfectly finished. There is a renewed appreciation for quality and upcycled pieces. I think we are becoming more focused on being more environmentally conscious when selecting furniture. An inexpensive way to bring this look into your home is to scour pre-loved websites and auction houses for unique furniture, décor, or artwork. In Melbourne, auction house Leonard Joel is a great way to find individual pieces. Also look to Camberwell market, op shops along Chapel St and the much-loved Smith St Bazaar in Fitzroy. These are all great places to source something a little different.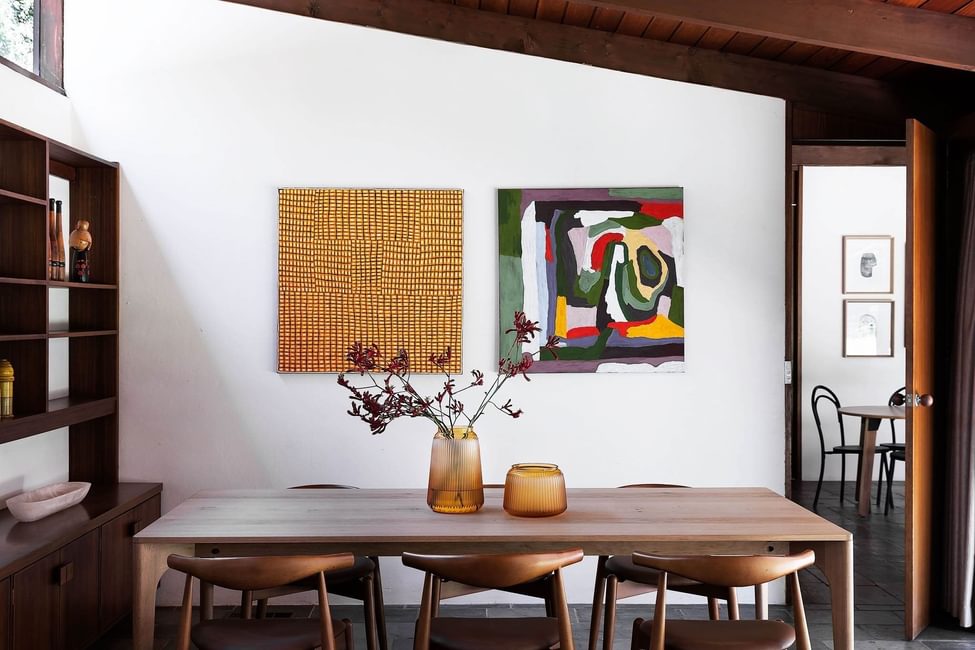 Tranquil Outdoor Spaces
With more time spent at home this year, homeowners are reprioritising tranquil, safe outdoor spaces for that daily dose of sunshine and fresh air. Updating a balcony, patio, or deck is a relatively cost-effective and easy update to make that will add value to your home.
You can recreate the look you are seeing all over Instagram with a few simple tricks. A throw and plenty of cushions on an outdoor sofa will make your seating area cosy and comfortable. If you can, string up some festoon lights and add a firepit to completely transform the space. Finally, don't forget to add greenery, pot plants, hanging plants or wall planters.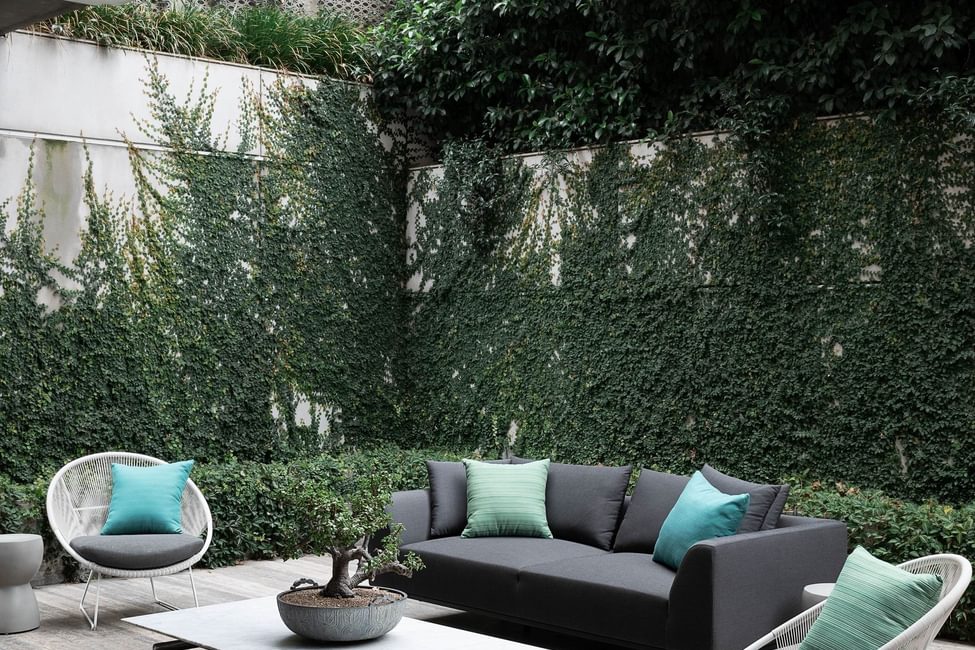 Bold Colours
Jewel colours, such as blues, greens, yellows, and warmer tones such as rust and mustard will be key in 2021.
The Pantone Colour of the Year forecasts global colour trends, affecting product development and purchasing decisions in multiple industries, including fashion, home furnishings, and industrial design, as well as product packaging and graphic design.
The Pantone Colour of the Year for 2021 has recently been announced, and for the first time ever Pantone have selected two colours – Ultimate Gray and Illuminating – as their chosen colours. The selections were described by Pantone as a welcome union.
"Practical and rock solid but at the same time warming and optimistic, the union of Pantone Ultimate Gray + Pantone Illuminating is one of strength and positivity. It is a story of colour that encapsulates deeper feelings of thoughtfulness with the promise of something sunny and friendly. A message of happiness supported by fortitude, the combination… is aspirational and gives us hope. We need to feel that everything is going to get brighter – this is essential to the human spirit."
Trial the trend on soft furnishings or in artwork, or if you're feeling bold, nothing stands out more than feature wall or painted room.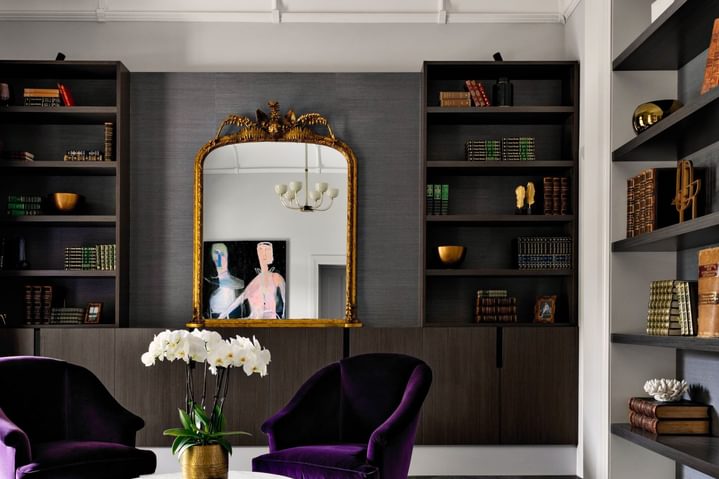 Texture
We will see a renewed appreciation for things made by hand this year. The year 2021 will be all about embracing the imperfections of authentic natural materials. Think of it as an antidote to the polish and perfection in the interior design of years gone by. Strong textures such as rustic wood, tactile wool, linen, and coarse stone should all be embraced. Texture will increasingly be used to add interest in rooms. To trial the trend, try layering tonal cushions and blankets in the bedroom or lounge room.
Home Office Sanctuaries
There has been a shift in customers placing more importance on a separate working space. Everyone is spending more time at home, which has inspired so many people to update their homes to reflect this cultural shift. I have noticed so many more clients requesting studies or the conversion of spaces to workstations, to accommodate people working from home more than ever before.
Clients are not necessarily looking to add on a new room, rather, Create+Co are converting third bedrooms, or using alcoves, hallways, and butler's pantries to create home office spaces.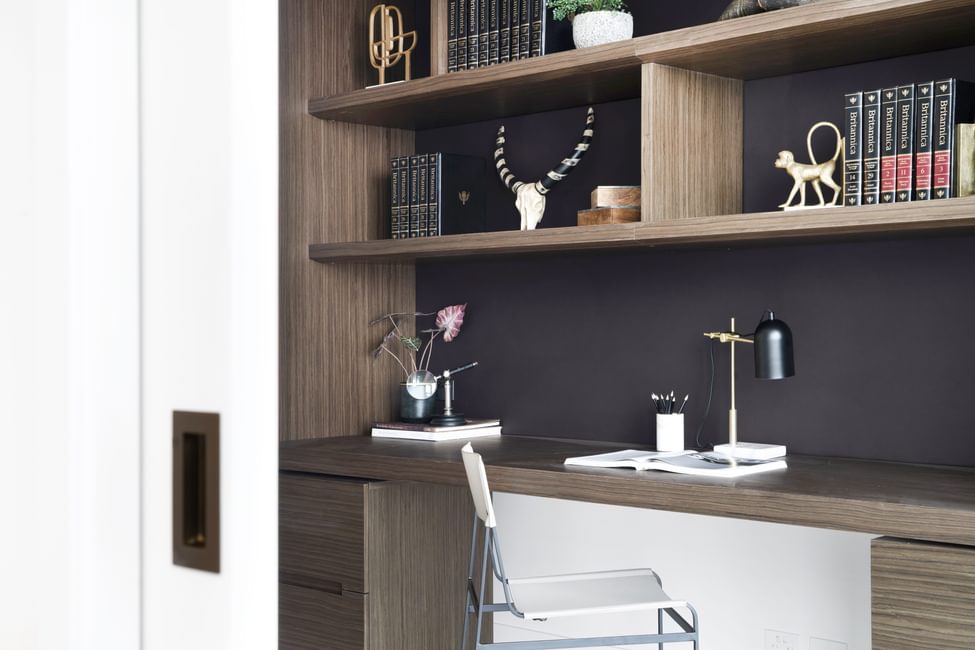 Local Art & Designers
With the year we have had, supporting local artisans has never been more important. This cultural shift is being extended to objects and art in our homes. There are so many great artists and designers that have emerged locally over the past few years. I feel passionately that you don't need to pay to import pieces from international brands, as we have so many amazing designers and creators right on our doorstep.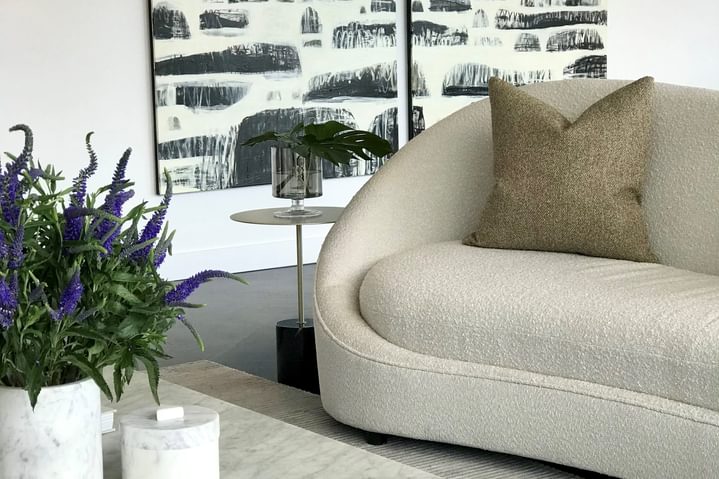 Image via Courtney King. Painting above by Patricia Heaslip from Thierry B Gallery
Are you interested in speaking with us about your property needs? Contact our team for an appraisal today.
---
Leah's List of Loves
Décor:
Nadia Robertson Ceramics
Based in inner Melbourne, Nadia's current sculptural works and vessels explore the fragilities and sensibilities of our natural environment. Nadia uses white Raku clay which, when worked with a sponge or tool, creates a wonderful textured appearance. I love her Terra Mare series; the organic shapes are inspired by the sea.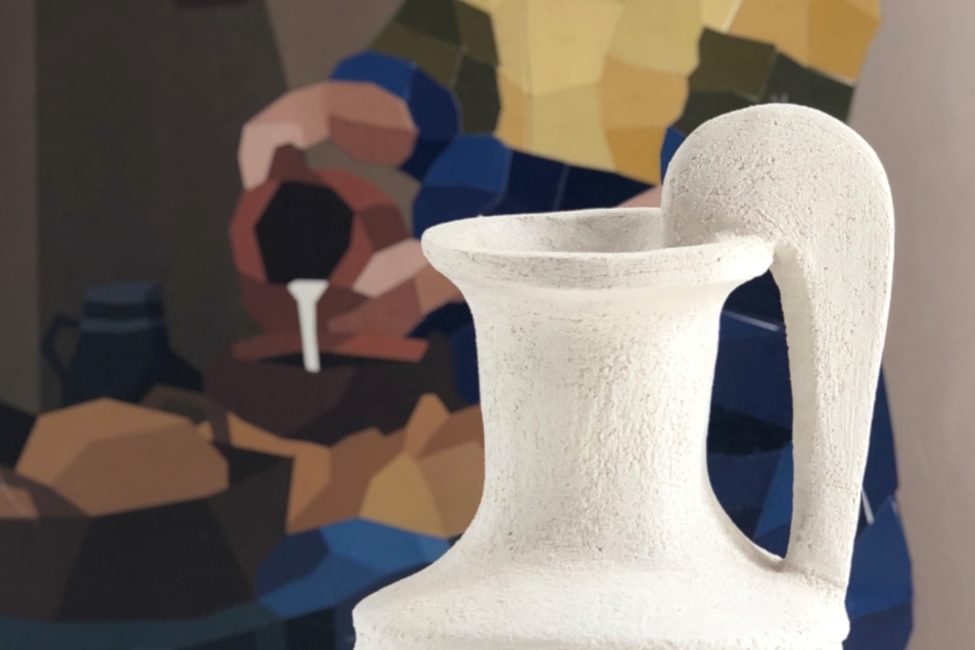 Art:
Minnie Pwerle
The extraordinarily powerful and prolific artist, Minnie Pwerle, was born in 1910 in Utopia; in bush country located north east of Alice Springs. She became one of Australia's greatest female Aboriginal artists. Her use of bold colour, and traditional methods of the Aboriginal people is intoxicating. I am hoping to have one of her paintings on my wall one day…
https://www.pwerle.com.au/minnie-pwerle/
Lighting:
SOKTAS Glass Design
Each piece is hand blown by designers and owners Oliver Hoglund and Ryan Roberts. SOKTAS is based in Currumbin, Queensland and uses sustainable energy to create their masterpieces. As every piece is hand blown and unique, these light fittings become pieces of art in their right.
Inspiration:
For an Instagram account to make you swoon over interiors, follow Jesse Turek.
New York based Interior Designer and proclaimed pro shopper Jesse has an Instagram account that will inspire your soul. Colour, texture and form fills his feed.
Furniture:
Patryk Koca
Patryk Koca is a Sydney based product designer with a passion for pragmatic functionality and poetic beauty. He mixes robust and delicate features in his design to create unique style. I love his Coulee Daybed designed for HEGI Design House.