FEATURED
10 Interior Designers to Know
Image via Georgina Jeffries.

With people spending more money improving on, and more time in, their homes, interior designers, architects and builders have never been in higher demand.
Loved for their versatility, interior designers can be involved in spatial planning, circulation, design of joinery, and the selection of finishes, fixtures and fittings in their work. In addition, interior designers may take on a decorating role that involves selecting furniture, accessories and artwork. In this article, we are recognising some of the best interior architects and designers at the helm of new ideas, creativity and vision, both here in Australia and abroad.


Anna Spiro Design
In her own words, Anna Spiro Design's work is rooted in tradition, yet unique in [its] execution. Anna incorporates pattern, colour, antiques, and art into the rooms she creates, with highly recognisable and joyful results. Anna's iconic bright, happy patterns, and unique take on objet d'art have sparked her secondary brand, SPIRO Store, an online shop offering unique items crafted by bespoke artisans and recycled pieces. Discover Anna's residential project, Birkdale House, or her commercial project, Halcyon House, and you'll get an understanding of how expertly Anna and her team merge antiques with joyful and bright colours.

Flack Studio
With a focus on crafting supremely elegant contemporary interiors, Melbourne-based Flack Studio is a highly sought-after architecture and interior design firm with a respect for the past and an eye to the future. With a spectrum of work ranging from bespoke residential, through to hospitality and retail sectors, the studio delight in architecture and interior projects in which elements coalesce into a holistic – if sometimes idiosyncratic - experience. Flack Studio have recently surged in popularity thanks to their most recent collaboration on the home of Australian singer Troye Sivan.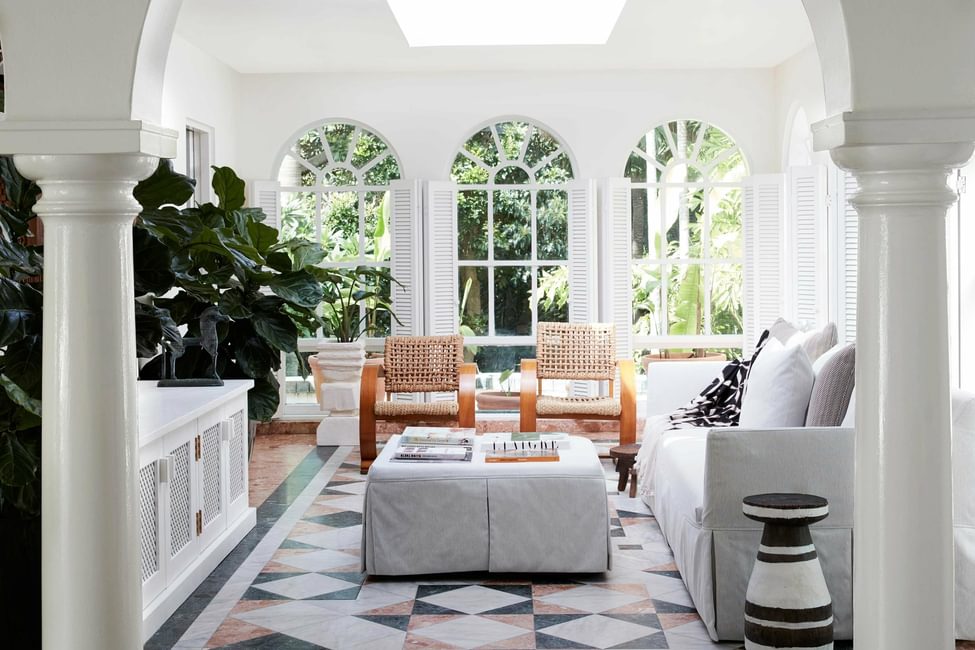 Image via Tamsin Johnson.
Tamsin Johnson
Sydney-based interior designer, Tamsin Johnson's work manifests a certain devil-may-care energy, underpinned by a rigorous planning of proportion, form, colour and texture. Tamsin grew up around antiques and her love for old-world pieces is clear in her design process. Tamsin's eye for unique pieces has resulted in her selling inventory out of her Paddington studio. Tamsin plays with scale, sculpture, and a bold use of art in her work, evidenced across her residential, commercial and hospitality projects. Tamsin is well-known for her work on iconic Byron Bay hotel, Rae's on Wategos.
Georgina Jeffries
Based in coastal Victoria, Georgina Jeffries Interior Design is a boutique design studio that realises residential and retail spaces instilled with a sense of cohesive beauty and timeless elegance, balancing charming appeal with sanctuary like quality. Georgina Jeffries' ability to craft a home with an emphasis on proportion, light and balance is clear in her work, and Ivy House is the ultimate example of this.

Rosanna Ceravolo
Spanning architecture, interior design, and product design, Rosanna Ceravolo is a multi-disciplinary studio. Self-described as collaborative, contextually sensitive, client specific and considered, Rosanna's design approach focuses principally on how a space can be inhabited to ensure maximum enjoyment, considering connectivity, materiality, texture, light and scale. Rosanna's furniture and product work is a natural extension of her design process. Each piece is made-to-order and is characterised by form, simplicity, composition, and texture.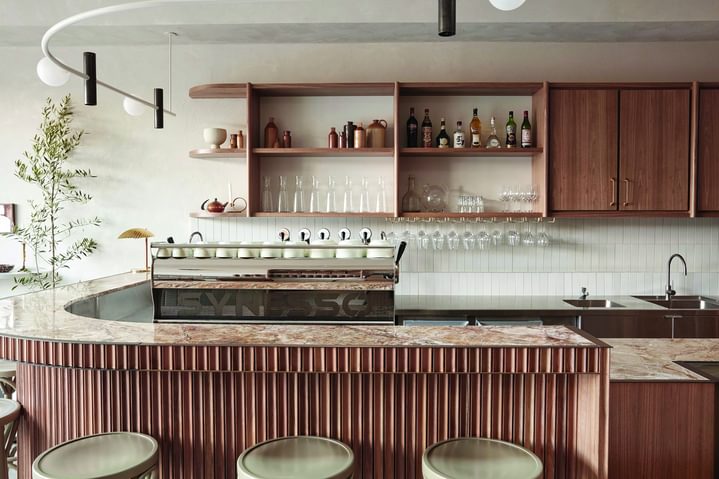 Image via Studio Esteta.

Studio Esteta
Harnessing architecture and interior design in equal measure, Studio Esteta creates buildings and spaces that celebrate aesthetic appeal through honest and sophisticated methods. Studio Esteta embraces the understanding that beauty – often raw and unpredictable – has many facets. Directors Sarah and Felicity strive to approach the built form, materials and project briefs with a worldly outlook, eschewing trends in favour of a more considered, directional and wholly tailored approach to their designs.
Doherty Design Studio
Creating spaces that are truly exceptional comes naturally to Doherty Design Studio. Immersed in every stage of the design process from concept to completion, Mardi Doherty and her team collaborate closely with builders, suppliers and craftspeople to ensure the spaces created are truly something special. A favourite for homeowners looking for a practice that enhances an interior experience through holistic design principles, Doherty Design Studio applies intuitive and bespoke finishes that express individuality.
Studio Tate
In Melbourne, the iconic Studio Tate is synonymous with delicately balanced craftsmanship and functionality, ultimately delivering a refined, polished finish. Studio Tate is unique in its exceptional experience around commercial projects. Spaces of note include Hotel Chadstone, Caulfield Grammar School and Middletown Café in Prahran.

Atelier 10.8
Moving abroad, what better place to start than with Belgium based interior designers, Atelier 10.8. Atelier 10.8 manages to weave a minimalist yet bold approach with every project they work on. This is achieved through the studios expert ability to contrast warm, understated, yet entirely refined features into their projects.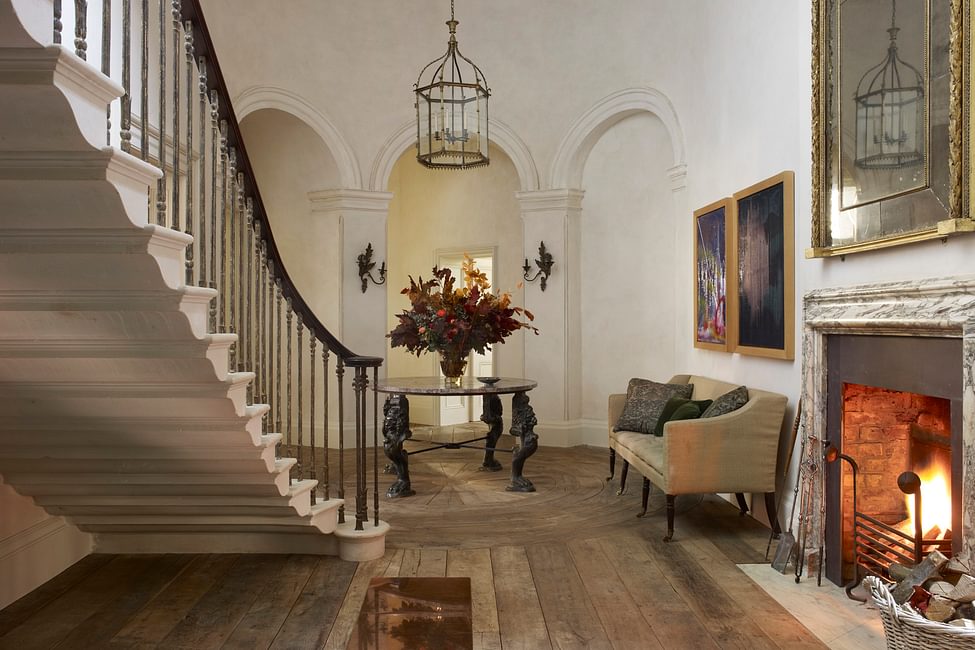 Image via Rose Uniacke.
Rose Uniacke
Rose Uniacke is well-known for her ability to create calm, balanced and refined interiors. Simultaneously elegant and understated yet friendly and uplifting, Rosie's interior has the power to complete or transform a home. London-based Rose is lucky enough to work with some beautiful historical homes and retail brands including Jo Malone Headquarters. For those that want a piece of Rose's vision without flying her out to Australia, you can purchase from her online store – think fabric, lighting, tables, mirrors, ceramics and rugs – with contemporary and antique finishes.
4 things to know before you hire an interior designer.
1. Architect or Interior Designer?

The terms interior designer and interior architect are often used interchangeably. However, there are strict differences between the two professions. A person advertising themselves as an Architect or Interior Architect should be registered as such with their state or territory board, whereas an Interior Designer is not necessarily required to have a degree or diploma to work in the field.
2. Interior Decorator or Stylist?
An interior decorator and a stylist are both different again. An interior decorator creates a bespoke interior space through selection of decorative elements including paint colours, wallpaper, window furnishings, artwork, furniture, rugs, lighting and more. They don't usually move walls or deal with changes to services such as plumbing or electrics, compared to an architect or interior designer. On the other hand, an interior stylist will work with existing pieces belonging to the client, as well as sourcing loose furniture, homewares, art, etc., and artfully arranging them inside the home. Think of a stylist as achieving those 'finishing touches' to a complete space.
3. Timelines
You'll need to discuss timeline expectations with your interior designer prior to starting the work. The exact time frame of course varies significantly depending on the space, the amount of work required, or whether it is a new or existing home.
4. Budget
Costings and estimated budgets should be discussed upfront with your interior designer. Ensure you ascertain exactly what is included within the agreed-upon fee.