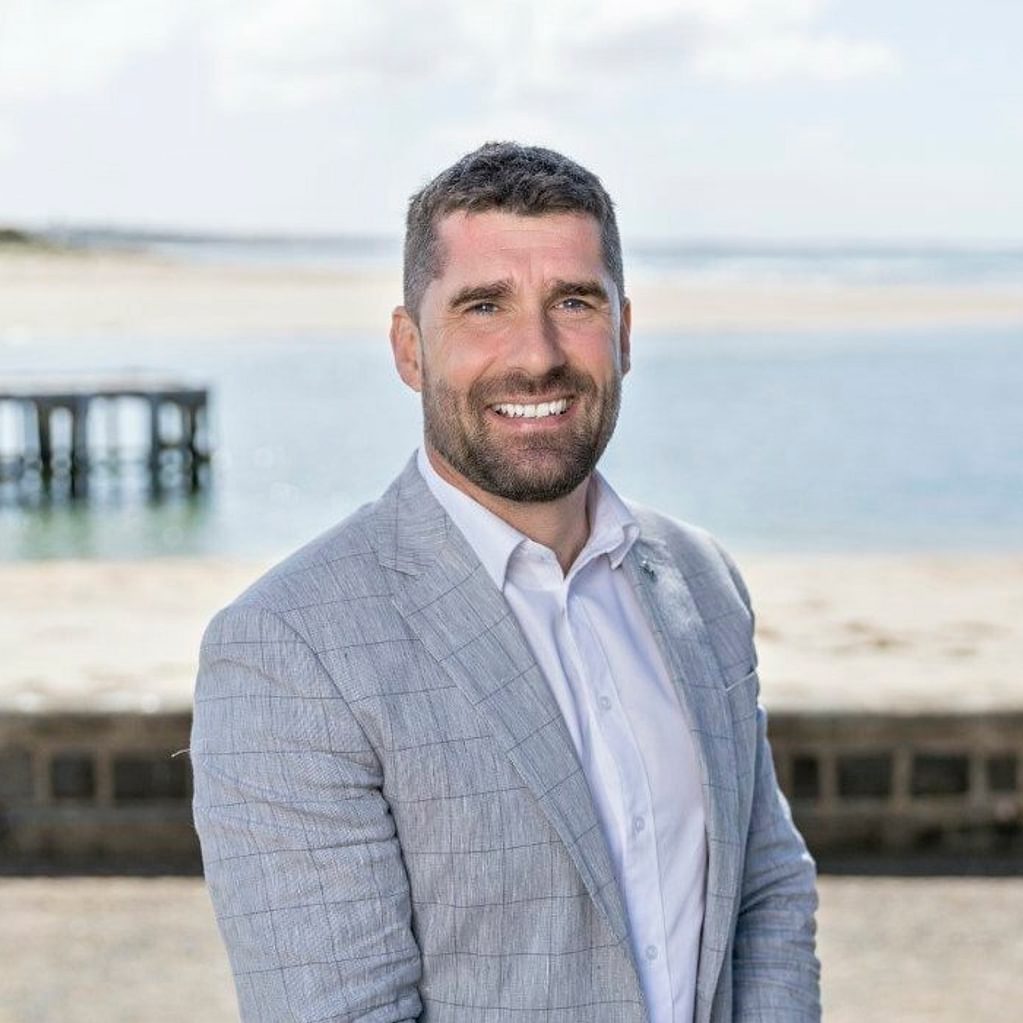 Andrew Ingham
Director & Auctioneer
About Andrew
A trusted real estate leader in Victoria's Bellarine region, Andy Ingham has built his career on genuine relationships that last beyond each property sale or purchase.
Andy leads Jellis Craig Barwon Heads, an experienced and close-knit team of sales agents. He is a sought-after auctioneer and licensed estate agent, known for his excellent support to clients while ensuring they receive the best possible price for their property.
"I am passionate about providing great service to good people in the place I love," Andy says. "My approach is to treat every buyer and vendor as a client for life."
Andy's impressive experience spans record-breaking landmark sales to outstanding results for more compact homes. He is equally comfortable negotiating with a single buyer as he is steering hotly contested auctions. While his brilliant auctioneering skills get results, Andy works with vendors to devise the right campaign approach based on their property and individual goals.
Andy's proven process includes careful marketing, excellent buyer relationships and respectful negotiations.
"Together with my team, I strive for maximum property exposure. We make sure we find the best buyer, whether they are the next-door neighbour, in Melbourne, interstate or overseas," Andy says.
From the first meeting to settlement, Andy is an expert and readily available guide through the sale process. Buyers also value his empathy, knowledge and transparent advice.
Andy has lived locally for more than 13 years, first in Barwon Heads and now in Ocean Grove. Originally from Norwich, England, Andy's early professional football career brought him to Australia as a young man. Although Andy doesn't like to call it soccer, he is now an enthusiastic member of the Barwon Heads Soccer Club.
What my clients are saying about me
Make an Enquiry
At Jellis Craig, our experts are always available to answer any other questions you may have to ensure you have a seamless, easy, and enjoyable experience. Contact us today to discuss your next property move.