SOLD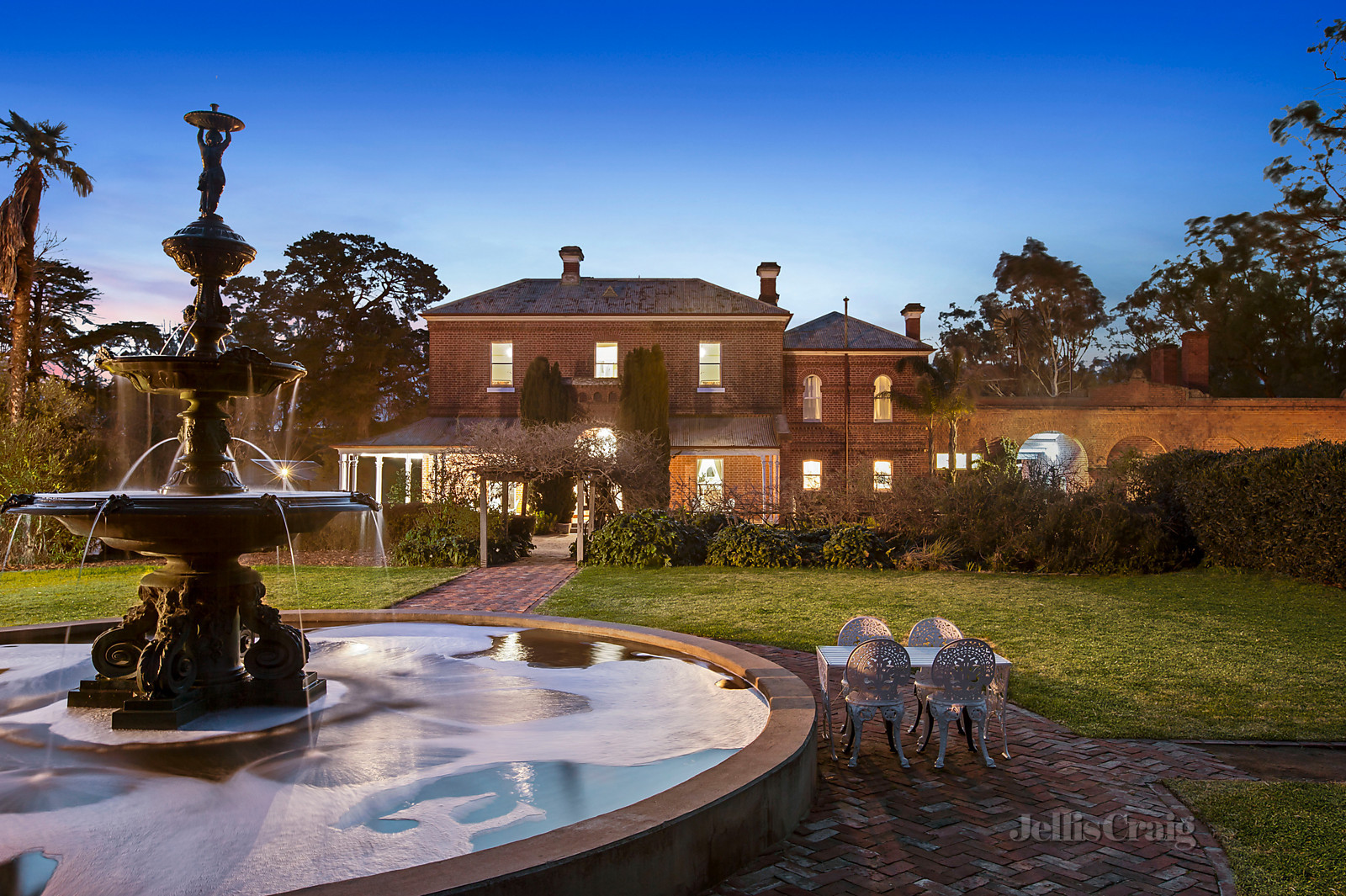 4912 Calder Highway, Ravenswood
Ravenswood Run 1857
One of central Victoria's most significant properties, Ravenswood Homestead marries the appeal of an important past to the prospects of an exciting future. A refined example of a simple Regency composition, constructed by Frederick Fenton and designed by Bendigo's foremost architect, William Vahland, this important land holding deserves to be revered and respected by generations to come.
Considered to be the 'birthplace of Bendigo,' Ravenswood Run is the first and the most substantial homestead built in the district, with the first gold discoveries in the Bendigo area made in the vicinity. The main residence is of historic, architectural significance, with fine brick facework and detailing, arched porch and arcaded balustrade and concave verandah being some of the home's fine features.
Behind the simple Regency aesthetics, evocative spaces accompanied by ornate fireplaces, include grand reception rooms, flexible living areas including a 48 seat dining room, 7 bedrooms serviced by 5 bathrooms, large kitchen, breakfast room, cellar and gym.
Numerous outbuildings have been transformed into boutique accommodation encompassing 16 bedrooms and 12 bathrooms with a centerpiece bronze fountain and a solar heated pool surrounded by elm and poplar trees.
The recently converted stables seats 150 guests in the restaurant and function centre. The 14.2 ha (35 acre) property includes a 10 megalitre dam, 2.7 megalitre water right and 270,000 litre capacity water tanks.
Ravenswood Run - irresistible, irreplaceable and less than 90 minutes from Melbourne, 15 minutes from Bendigo.
Directions to property:
Northbound along the Calder Freeway, take the left lane Mildura/Marong turnoff at the Ravenswood interchange roadworks; continue for 150m and turn right along the bridge over the freeway and through the roundabout, continuing in a southward direction, following the Castlemaine/Melbourne sign; turn slightly left at the blue Ravenswood Homestead BnB sign and turn left again at the entrance to the property adjacent to the Jellis Craig signboard.
Land size: 37.75 Acres approx.
Tom May
Director & Auctioneer

Terry Gibson
Partner & Senior Sales Consultant

Local schools
Lockwood South Primary School
Calder Alternate Highway Lockwood South
Big Hill Primary School
5644 Calder Highway Big Hill
4912 Calder Highway, Ravenswood