FEATURED
Walks in Melbourne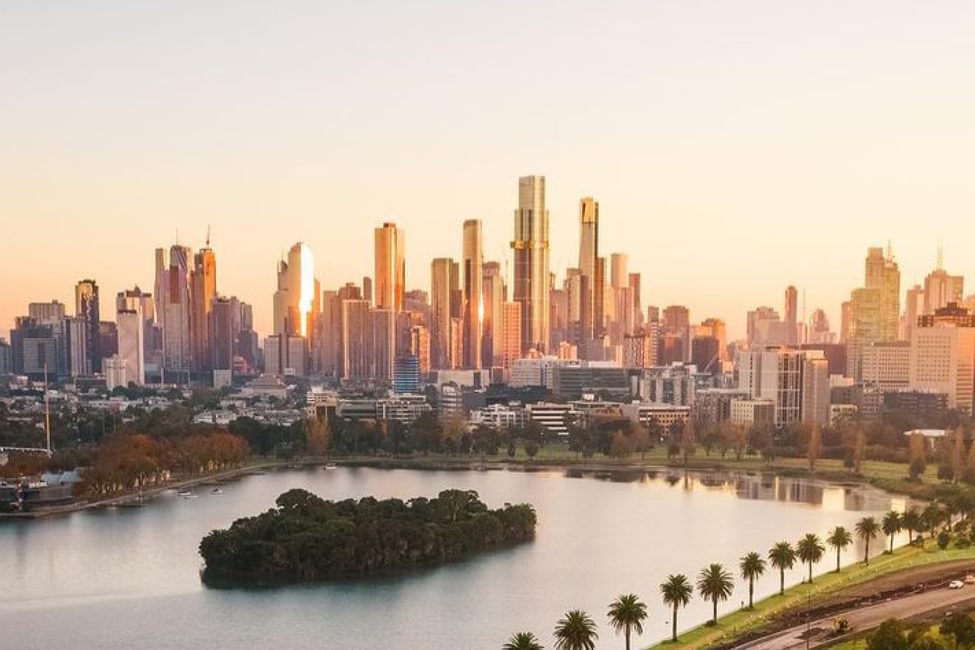 With restrictions in Melbourne gradually easing and our exercise limits increasing, there are more and more places for Melburnians to walk. Here, we examine some of the best walks across our city – from winding trails to acres of parkland.
North
Stretching 21 kilometres between Dights Falls and the Western Ring Road at Fawkner is the Merri Creek Trail. Along the way you'll pass a variety of bush, creek and parkland sights, horse paddocks, scenic lookouts, tree-filled reserves and open spaces. If the weather is good, pack a picnic or stop in at CERES Community Environmental Park. Another option in the North is Carlton Gardens. The Heritage Listed Gardens are not only home to the Royal Exhibition Building, Melbourne Museum and IMAX Cinema, but also an array of wildlife including local birds and brushtail possums. Visit for a meander through treelined avenues, fountains, flowerbeds and miniature lakes.

Inner
Winding from the mouth of the Yarra River near the Westgate Bridge to Templestowe is the Yarra Trail. Allow plenty of time for stops along the way including the Collingwood Children's Farm and the Abbotsford Convent. The route is 20 kilometres but you can easily turn around and retrace your steps for a shorter walk. Inner Melbourne is also home to the much loved Capital City Trail, a composite trail of sections of other trails such as the Yarra and Merri Creek Trails. This loop passes by landmarks like Southbank, the Melbourne Zoo and the Royal Botanic Gardens. All up, this trail is 29 kilometres and is a mostly flat and easy walk with plenty of coffee shops along the way.

East
A must-visit for nature-lovers is Sherbrooke Falls Trail, a trail walk that puts you up close and personal with birds, centuries old trees and waterfalls. You may even be lucky enough to spot wombats and swamp wallabies. The Sherbrooke Falls Trail is far less crowded than the nearby 1000 Steps Kokoda Walk and winds through relatively flat and lush terrain. At only 1.2 kilometres each way, the Sherbrooke Falls Trail is the perfect option for a relaxed weekend walk out-of-town. Closer to Melbourne is local Hawthorn favourite, Fairview Park. With tall gum trees, plentiful birdlife and large open spaces, this is a beautiful spot for picnics, walking or ball games on the banks of the Yarra River. The fact that Fairview Park caters to dogs off-leash is an added bonus.
West
Highly popular among the locals, the Maribyrnong River Trail is packed with people and dogs almost every morning and weekend. Start on one side of the river, then cross and come back down the other side, finishing at the lake for lunch or a coffee at The Boathouse Maribyrnong. Discover Melbourne's other, less-trodden coastline with a walk along the 10 kilometre Hobsons Bay Trail from Williamstown to Altona.
Bayside & Port Phillip
Immerse yourself in iconic Port Phillip territory with a walk around the Albert Park Lake. A round-trip of the lake is 5 kilometres but you'll be distracted along the way with the water, palm trees and a beautiful view of the city skyline. Further down the coastline is the Coastal Trail that runs through Melbourne's bayside suburbs. A good section is the walk from Black Rock to Brighton but if you're feeling particularly active, you can continue all the way until
you arrive in Port Melbourne.

Out of town
Mornington Peninsula
The Mornington Peninsula is home to wild bushland, secluded beaches and stunning coastlines. There are a plethora of walks to choose from in the area but we recommend the Bushrangers Bay Trail, a 2.6 kilometre walk that starts at the historic Cape Schanck Lighthouse and moves through cliff tops and wildlife filled bush.
Macedon
The Macedon Ranges attracts thousands of walk-loving visitors each year. A particularly popular destination for these visitors is the Macedon Ranges Walking Trail, a full-day 30-kilometre circuit that takes in scenic views, granite boulders, volcanic rock formations and of course an abundance of native flora and fauna.
Trentham
The Domino Rail Trail is a 6 kilometre stretch of old railway line that connects Lyonville with Trentham. Relatively flat and simple to follow, this is an easy walk that ends at the site of the old Lyonville Train Station.
Ballarat
Synonymous with the city of Ballarat is Lake Wendouree and the almost 6 kilometre track that winds around its perimeter. Along the way, admire beautiful heritage homes, historic monuments, the Ballarat Botanical Gardens, birdlife
and more.