FEATURED
The Many Facades of Melbourne
Melbourne's streets are characterised by a wide variety of architectural styles, reminding us of the history of the city. In this article, we'll show you how to spot the differences between Edwardian and Federation homes, to Mid-Century Modern and Art Deco.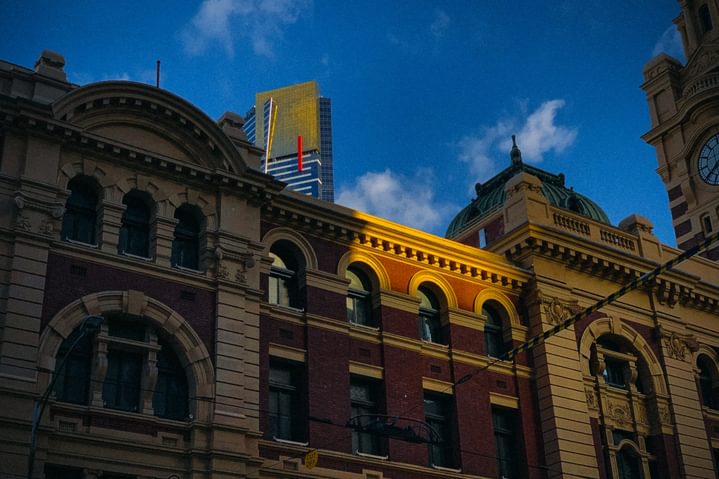 Victorian
Between 1845 – 1900, there were several styles within the Victorian period. Victorian architecture is considered to have three separate periods, early, middle, and late. Thanks to the Gold Rush boom during this period, Victorian architecture is synonymous with grandeur and glamour. Typically, Victorian-era houses in Melbourne feature decorative elements such as: ornamental brick work, cast iron lace work, patterned tiling on verandas, and terracotta tiled roofs. Moving inside, you will notice features that again signify the wealth of the time – stain glass windows, polished wooden floors, decorative skirting, architraves, cornices, ceiling roses, and of course ornate fireplaces, are all typical of the era.
Inner-Melbourne Victorian homes of note include terraces around East Melbourne, Carlton, and Albert Park, and freestanding homes in Hawthorn, Armadale, and Richmond.
33 Moorhouse St, Camberwell​ is the perfect example of Victorian-era architecture.
Edwardian
Named after King Edward, Edwardian period homes are homes built between 1901 – 1910. This architectural style draws on elements of the Queen Anne and Victorian era, with its own unique differences. The Edwardian period coincided with the Federation of Australia; thus, Federation homes are broadly considered the Australian version of the Edwardian.
Internally, Victorian-era features were still evident, including plaster ceiling roses, timber skirting, and architraves. The main differences between these two styles are more distinguishable externally, where red bricks, tall chimneys, bay windows, return verandas, and slate or terracotta tiles are prevalent. Typically, fretwork transitioned into timber materials as compared to iron used during the Victorian era.
Particularly sought-after Edwardian homes in inner-Melbourne includes homes around Malvern's Gascoigne Estate, Hawthorn's Grace Park Estate, and Camberwell's Tara Estate.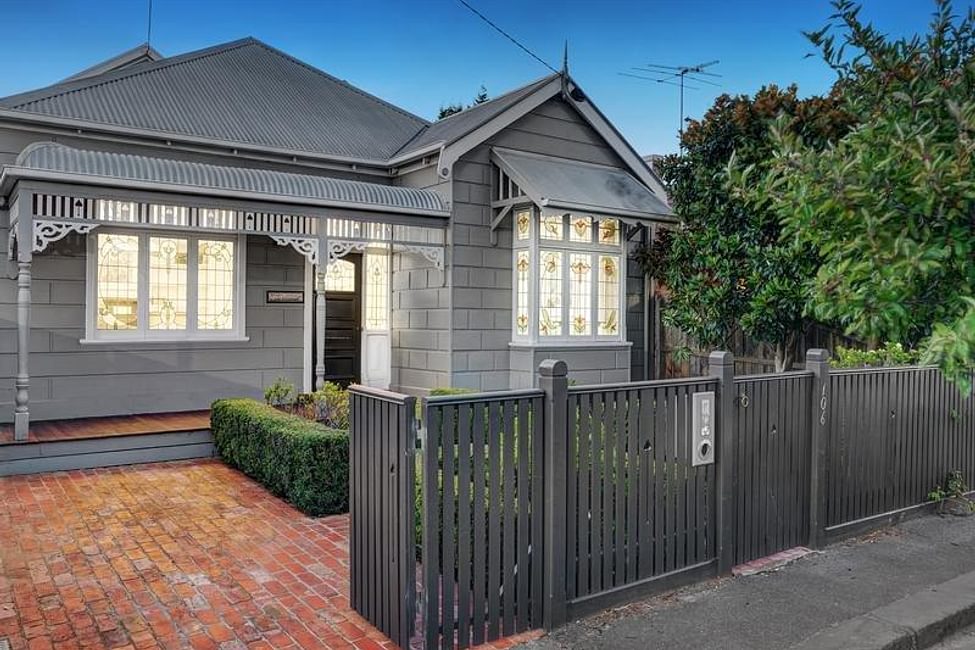 The return verandah, timber fretwork and bay windows at 106 Mary St, Richmond are typical of the Edwardian era.
The return verandah, timber fretwork and bay windows at 106 Mary St, Richmond are typical of the Edwardian era.
Art Deco
The design, style, and art movement 'Art Deco' was born in the inter-war period between the 1920s to the 1930s. Architecturally, Art Deco is defined by curved facades, decorative brickwork, parquetry floors. Typically, residential art deco builds featured cream brick veneer walls. Art Deco homes in Melbourne are particularly common in South Yarra, where the decorative style can be seen on plenty of apartments around the Botanical Gardens and along Alexandra Avenue.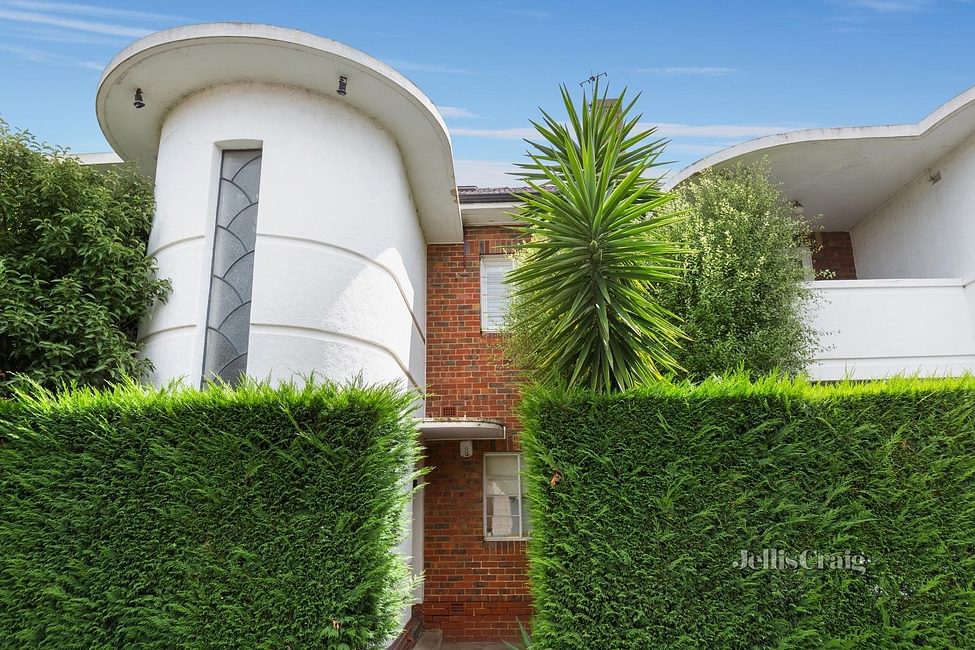 8/1 Greville St, Prahran a is a prime example of the Art Deco apartments seen in the area.
Californian Bungalow
Californian Bungalow homes were one of the most popular styles of homes in the 1920s. Most commonly constructed from brick or timber, Californian Bungalows in Australia are also distinguished by their signature brick or rendered brick columns that hold up the front veranda. Generally, Californian Bungalows are single storey and are sell well back from the street, allowing for larger outdoor areas. The appeal of these homes is the more informal living environment, charming features, and opportunities to extend and renovate.
Californian Bungalows are common across many suburbs in Melbourne, homes of note include those seen in Camberwell, Glen Iris, and bayside suburbs such as Elsternwick and Hampton.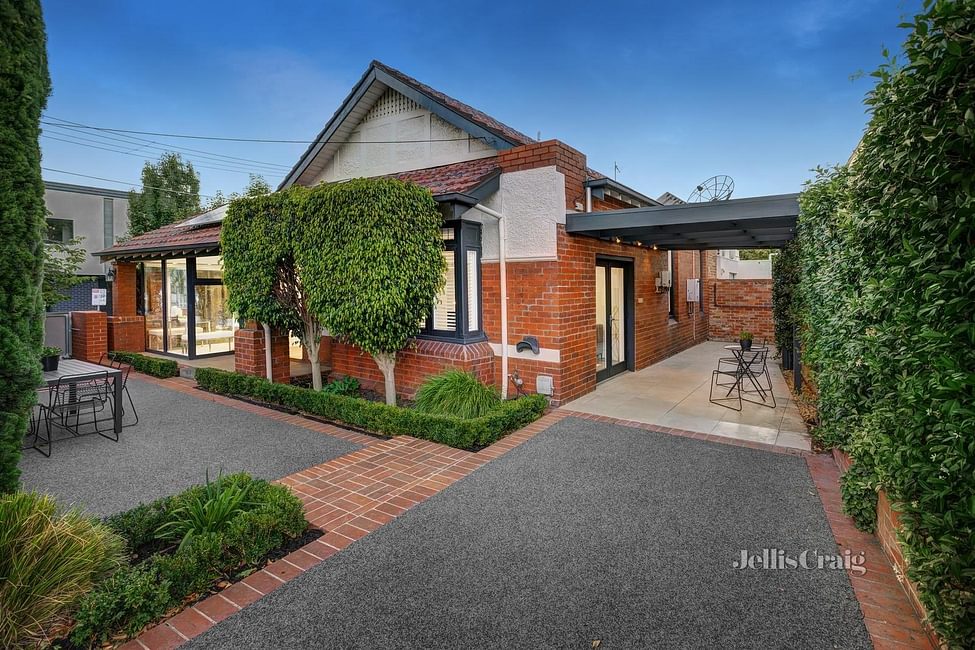 With its brick columns, 72 Kooyong Rd, Armadale, is a typical Californian Bungalow.
Contemporary
From around 2000 onwards, contemporary homes became more and more popular across Melbourne. Generally, modern homes feature open-plan kitchen, dining, entertainment, and family areas, large, luxurious bathrooms, stone benchtops, and timber floors throughout.
There are also numerous examples of contemporary extensions on older homes, such as Victorian terraces and Federation cottages, to accommodate a more indoor/outdoor way of living and larger families.
Contemporary homes can be seen across Melbourne, with notable architects working in the inner south-east, inner-north, and bayside regions.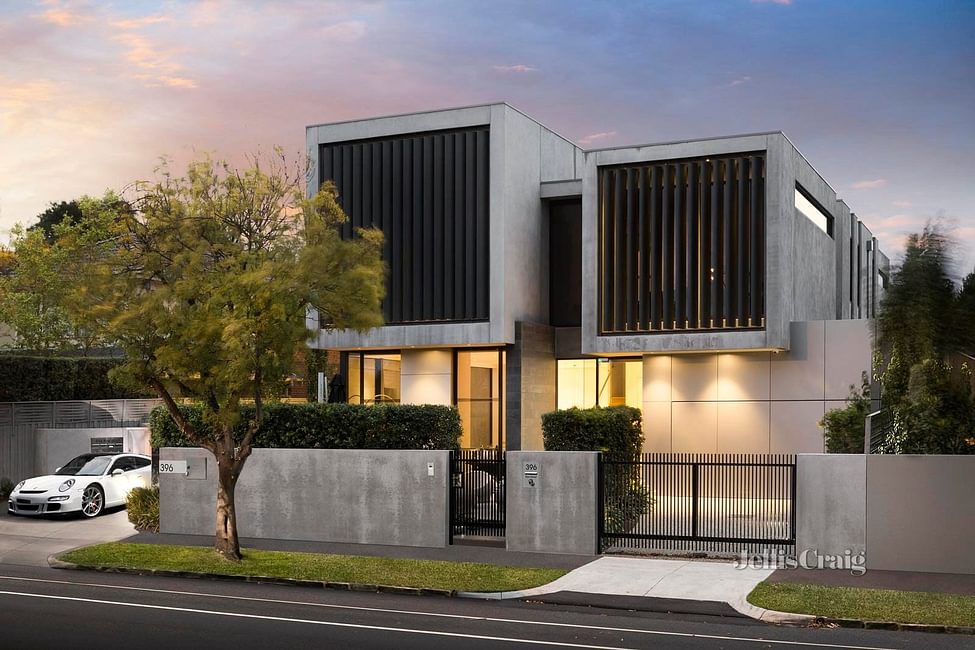 The open-plan living and kitchen area at 2/396A New St, Brighton, is the perfect example of a contemporary build.
It is fascinating that the way of life and events occurring both locally and globally during certain periods throughout Melbourne's history had a direct impact on the design and architectural trends of that era.
Many buyers will buy into the romanticism and history that comes with a period home, so typically these homes are some of Melbourne's most-desired.

Interested in speaking to our team about an appraisal on your property? Contact us today.