FEATURED
Places We Love: Inside a unique oasis with an inspired courtyard.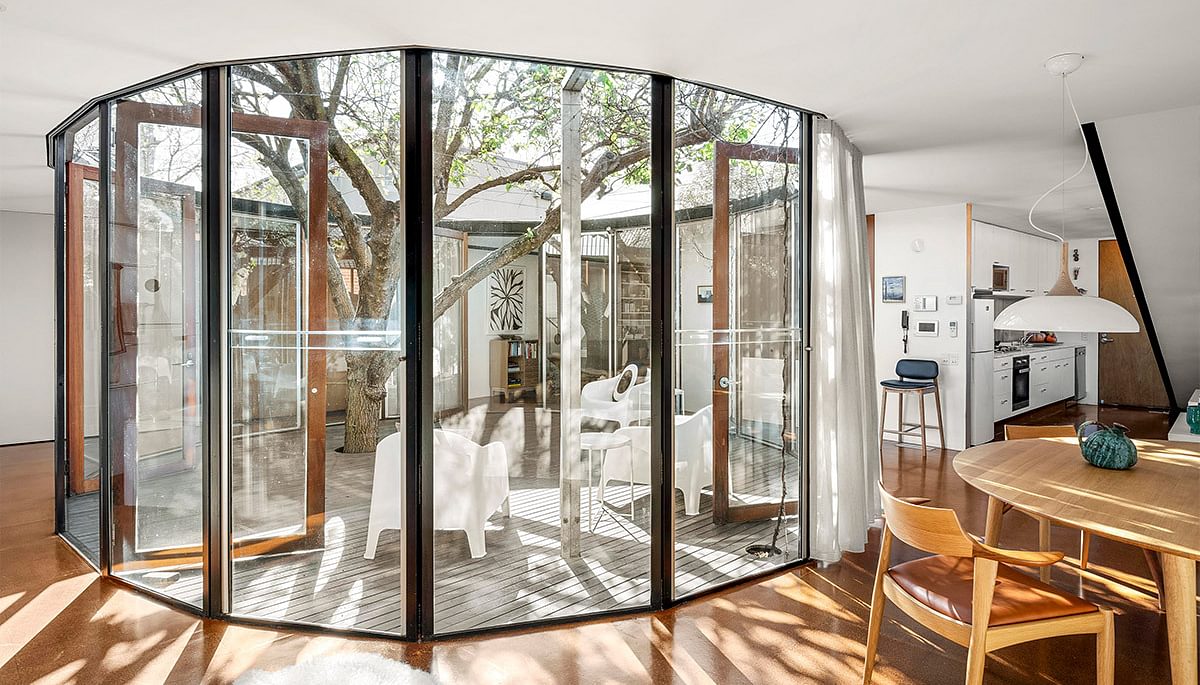 Nestled in the heart of Hawthorn, this unique property is a beautiful example of innovative design and timeless beauty. Winner of the Victorian Architectural Medal in 2000 this 2-bedroom sanctuary designed by Field Consultants is reminiscent of designs by Grounds and the McIntyres in 1950s Melbourne.
As you step into this home, you are welcomed by naturally lit, airy spaces that seamlessly intertwine around a captivating central tree within a round courtyard. The design features oversized doors that can either connect or separate the beautiful bedrooms. The spacious living and dining areas open up to a Carrara marble kitchen, creating a calm yet inspirational environment.
This property is not just a house; it's a beautiful example of architectural excellence. Its award-winning design, bathed in natural light and surrounded by a serene courtyard, offers a unique lifestyle. Whether you're a fan of classic Melbourne architecture or are simply seeking a residence that combines beauty and functionality, this property is sure to captivate your heart and imagination.
We asked the current owners what they loved most about the home and how the design impacted their way of life.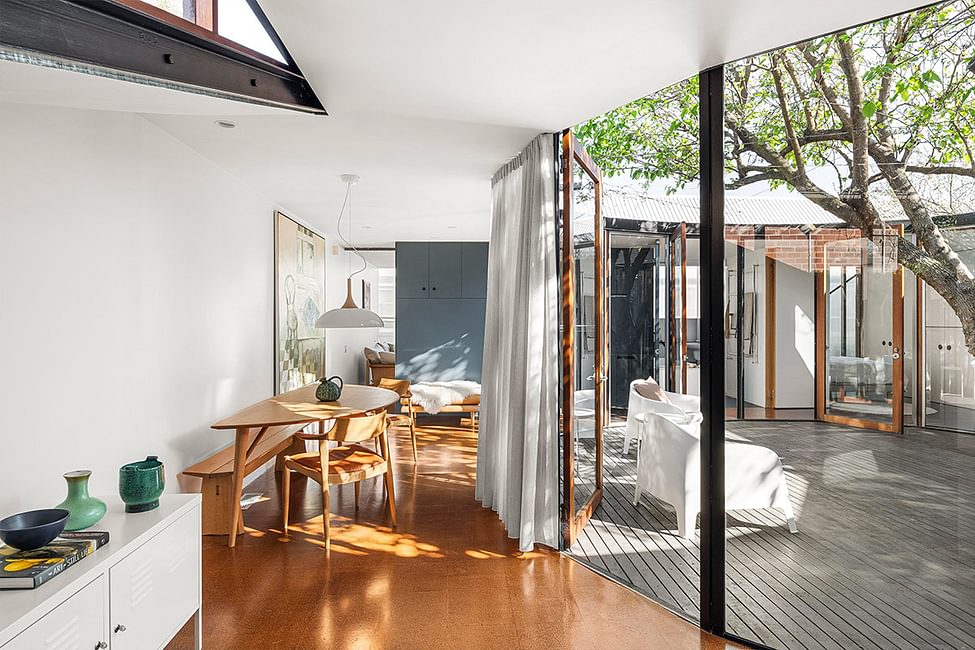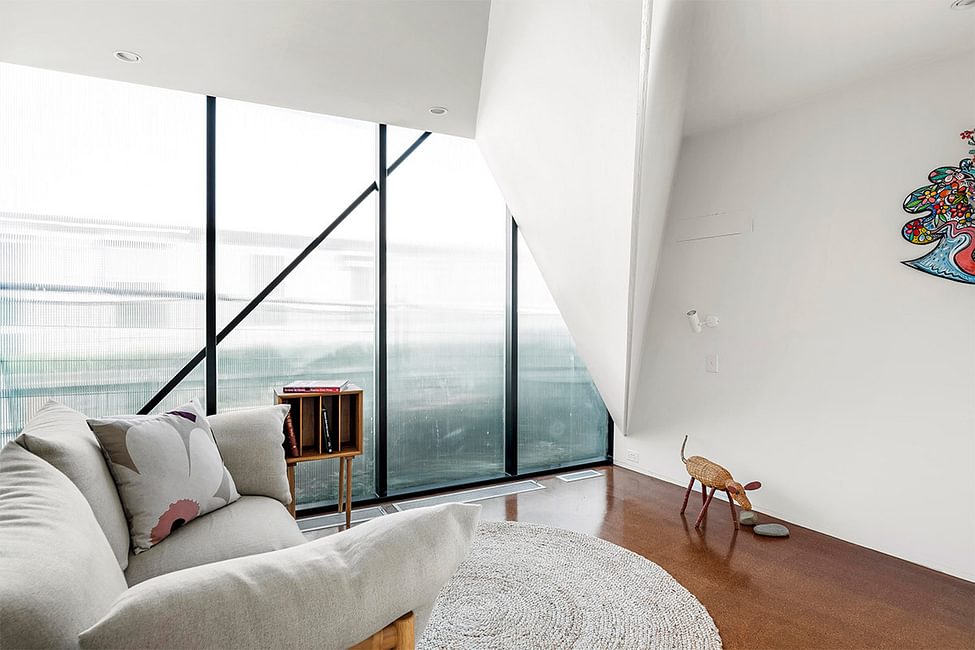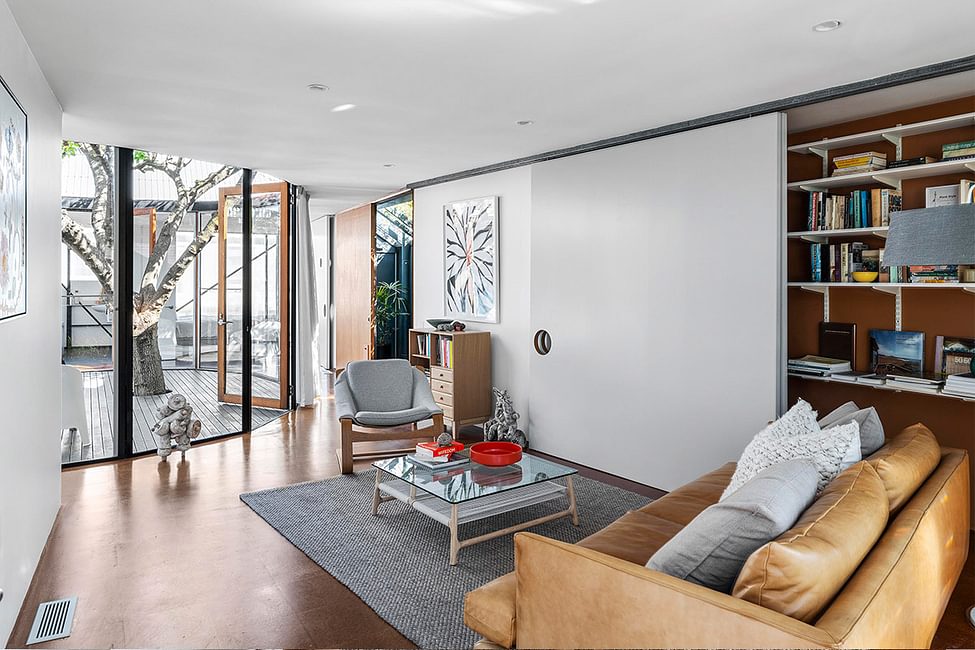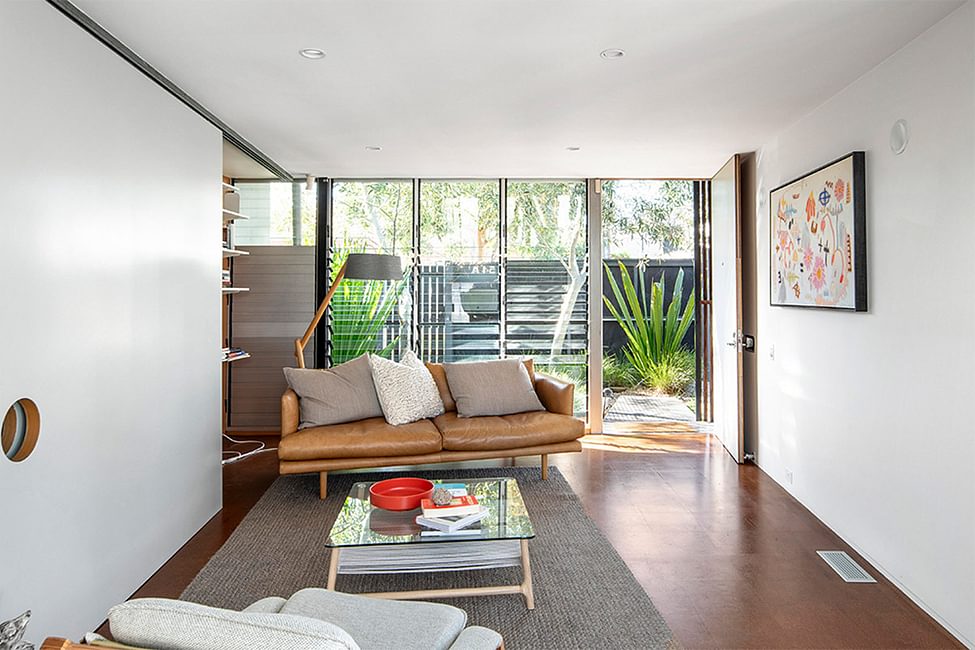 Could you describe the experience of living in this property, particularly the relationship between the indoor spaces and the captivating courtyard?

The experience of living in this house with its captivating courtyard is one of being connected to nature even though you are living in inner Melbourne. From the trickle of the creek behind the property to the main aspect of each room looking into the treed courtyard you are tuned into nature's sights and sounds. Also the house faces north, so the sun comes into the east facing bedroom in the morning and the west facing dining room in the evening which enhances your day. You also see the moon track over the night sky which is wonderful.
How has the property been maintained and updated over the years?
I fully refurbished the property seven years ago when I purchased it. The front has been reinvented by Eckersley Garden Architecture, creating an inviting forecourt entry to the home and car parking. The outdoor and indoor spaces and lighting were all renewed giving the home a fresh new monochrome and natural materials palette.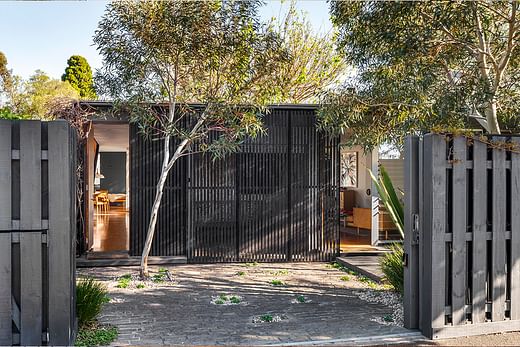 What are three words to describe the home?
Restful, joyful and perfectly sized