FEATURED
Places we love: A Victorian tree-change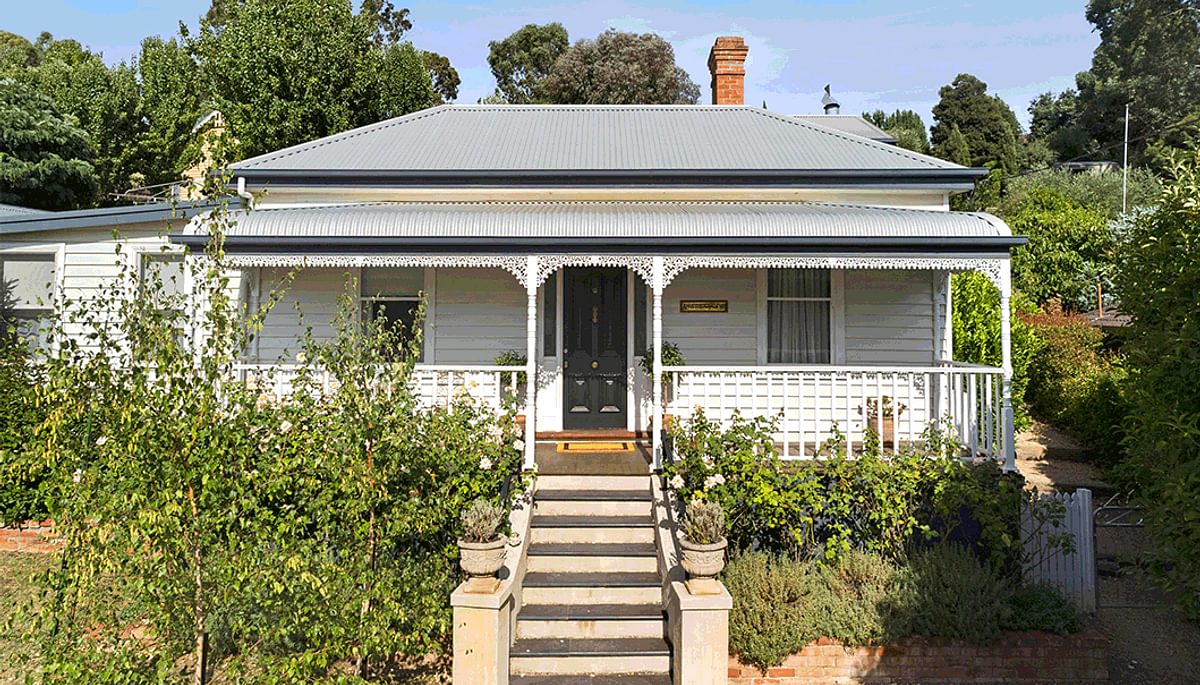 It's a rare opportunity to grow your own orchard in your backyard, but that's exactly what awaits in this unique Castlemaine property.
Nestled in the heart of the picturesque town of Castlemaine, just over an hour's drive from Melbourne, lies a hidden gem - a stunning property that offers the perfect blend of serenity, convenience, and luxury. This beautiful property boasts its own vineyard, Tuscan-style gardens, and perfect location within the popular regional town.
As you take a leisurely stroll down the road, you'll come across Castlemaine's bustling "The Mill" precinct, a hub of activity where you can shop, dine, and soak up the vibrant atmosphere. And if you're looking for a spot of nature, the beautiful Botanical Gardens are just a stone's throw away, offering the perfect backdrop for a relaxing walk or picnic.
But the real magic of this property lies within its walls. Step inside and you'll be greeted by a sense of warmth and sophistication. The spacious living areas are bathed in natural light, creating a bright and inviting atmosphere that is perfect for entertaining guests or simply unwinding after a long day.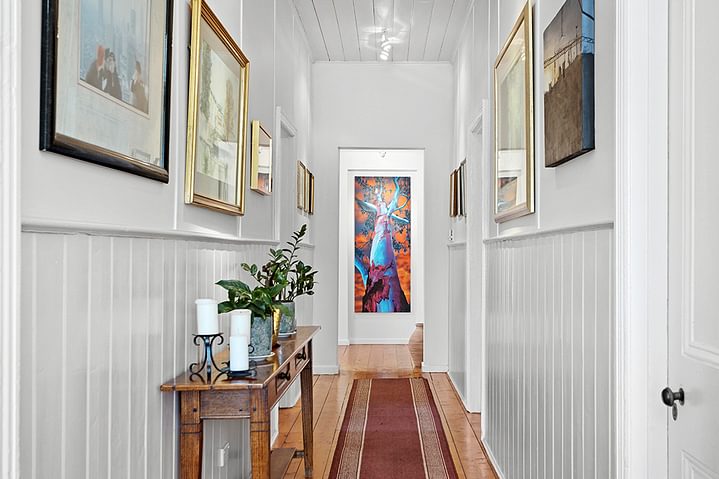 The private wine cellar allows you to select the perfect bottle to enjoy while relaxing in your sound-proofed home cinema, wired for 5.1 surround sound, making movie viewing an exceptional experience. If movies aren't your thing, this versatile space with annex offers endless possibilities, such as a recording studio, home gym, art studio or music room.

This stunning Victorian residence in Castlemaine has been beautifully renovated and extended with a thoughtful and stylish approach to modern living. The property offers the perfect combination of period charm and contemporary convenience, with all the work already completed, allowing for an effortless move-in.
For those that appreciate a great drop of local wine, this property is its own vineyard, producing a delicious shiraz that can be enjoyed from the comfort of your own home. With the convenience of a short walk into town or a fast train into Melbourne, you truly have the best of all worlds.

Enjoy the enviable lifestyle of residing in a rural country town with all the luxury and comforts of city living. The combination of stunning a stunning garden, Victorian grace and excellent location make the choice easy to purchase such an individual property.

Carole Lenander - Partner & Senior Sales Consultant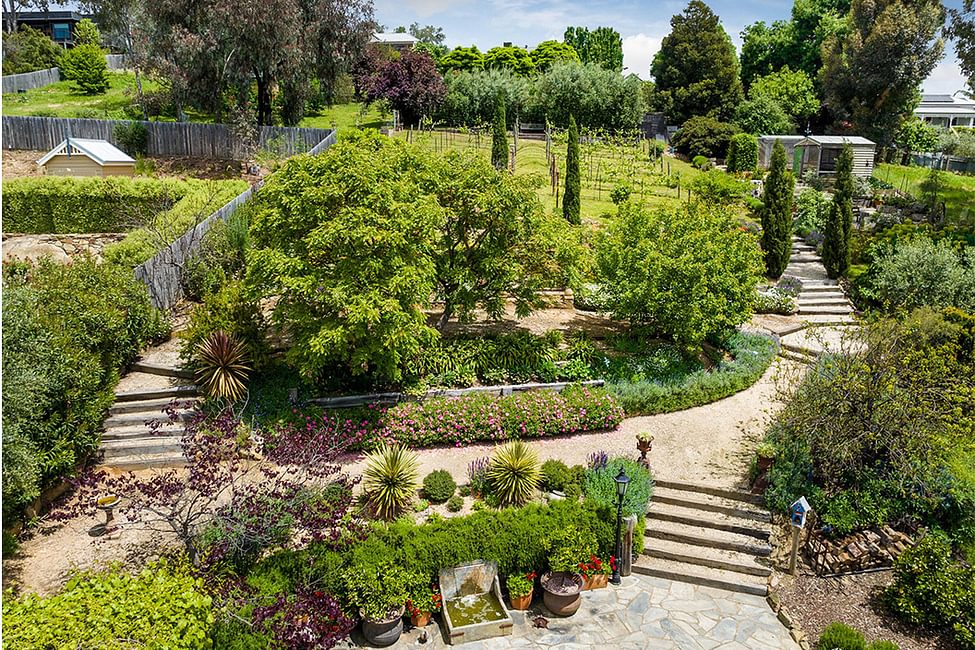 We asked the current owners of Pangbourne to learn more of this beautiful property.

You purchased the property in 2003, what was the key driver in your purchase?
We had sold our house in Elsternwick and it was our dream to have a place in the country that we could use as a weekender before eventually doing the full on tree change move. 115 Gingell Street was a lovely Victorian weatherboard which had just been re-stumped, re-wired, floorboards polished and painted white throughout …. the perfect blueprint for our future plans! It was just what we were after – a period house, structurally sound but with plenty of scope to put our own mark on it eventually. We loved the town of Castlemaine and the fact it was such an easy commute to Melbourne.
The home is one of the most iconic properties at Castlemaine's renowned "The Mill" precinct. Can you tell us about any unique or historic features of the home that have been preserved over the years?

We believe the house was built in the late 1800's, was originally from Maldon and was transported to Castlemaine sometime in the early part of the 1900's – which happened a lot back in the day. It has the classic features of the time … open fireplaces, high ceilings, dado, tongue and groove wooden ceilings, etc. which have all been retained and/or restored. One of the interesting features of the property is that, according to heresay, a road was originally planned to run through the Gingell Street properties between Gingell and Bowden Streets. This plan was abandoned, hence the extraordinarily large blocks of land in Gingell Street which has enabled us to create a beautiful terraced garden with views from the top, right over the township.

What are 3 words to describe your property?
Lifestyle, Surprising, Spacious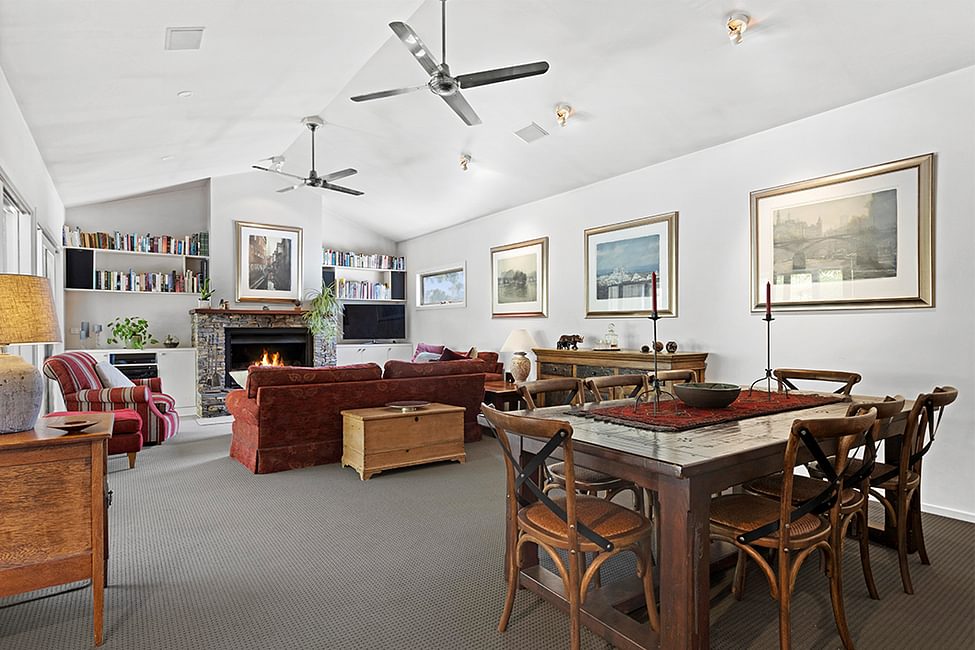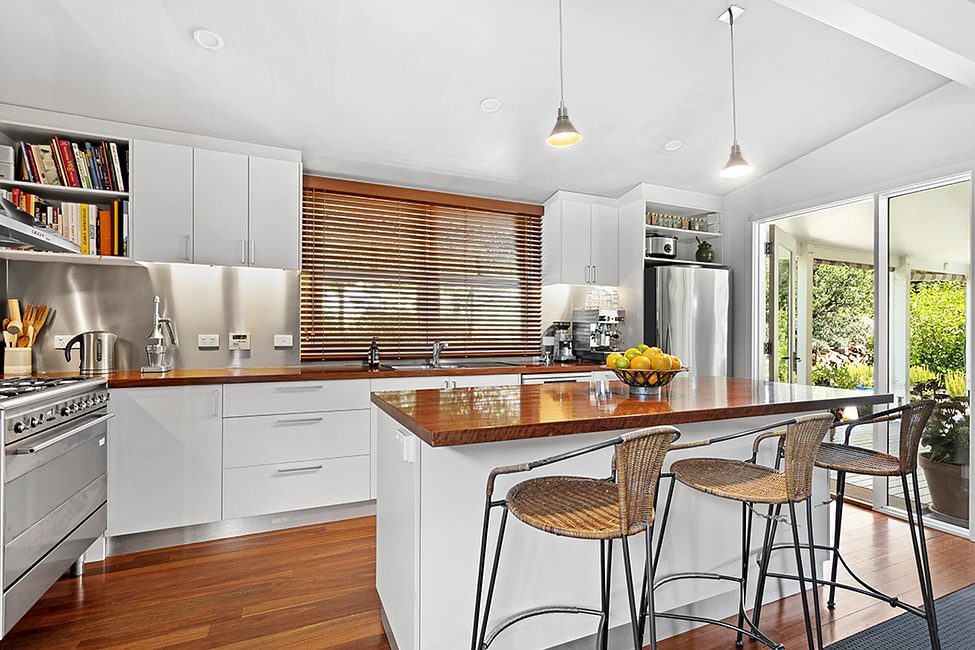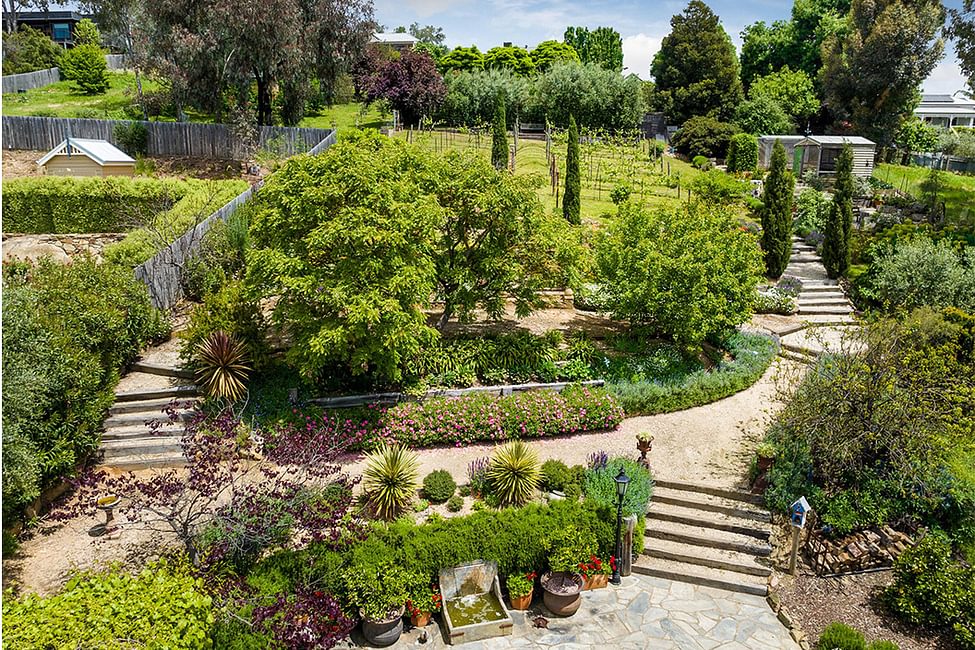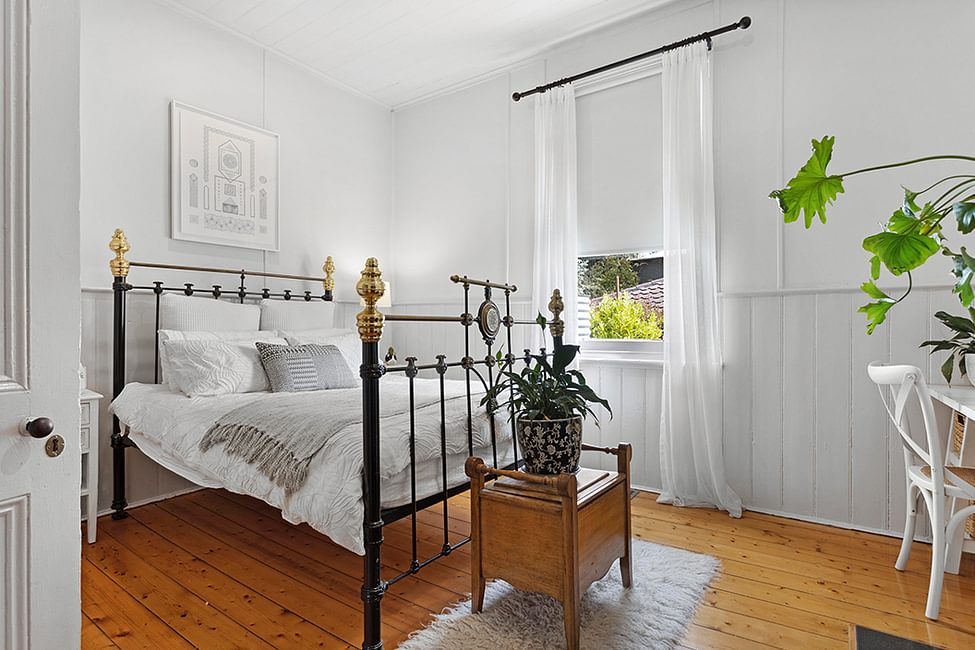 Are there any unique features or characteristics of the home that potential buyers should be aware of, such as original fixtures or architectural details?
The property has many of the original features of the Victorian era and we have added some extras such as the cast iron lacework over the front verandah, the etched glass "115" above the traditional front entrance and the original cast iron Victorian fireplace inserts in the open fireplaces. However, I think it is the blend of these original features and the contemporary extension which we added in 2007 which make our home special. We virtually doubled the footprint of the house by adding the open plan living/dining/kitchen area upstairs, which, due to the lay of the land, also exits onto ground level and onto the huge outdoor entertaining area. Certainly one of the key features is the home cinema room downstairs which has been skillfully and lovingly designed with state of the art equipment and screen, whilst retaining a really relaxed and homely feel. It also doubles as our music room! I think what makes this room so special is the large cellar room with glass door and wall displaying our cellared wines and home produce. Also the master bedroom suite is a great feature with its ensuite, walk in robe and additional built in robes, plus a home office area with separate entrance.
Could you share any insights about the local community or neighbourhood that potential buyers may find appealing, such as nearby parks, restaurants, or cultural attractions?
Well, we couldn't speak more highly about Castlemaine as a fun, exciting and friendly community! It is very difficult to meet someone from Castlemaine who isn't an artist or musician. We love all the music and art festivals which are such a feature, and also the live music scene is just brilliant with so many great venues which attract some amazing bands and artists. Every week there is something happening. We also love the fact that because of all this, Castlemaine is such a vibey place for young families which makes for such a great demographic. Gingell Street – and particularly the north end where we are – is just brilliantly placed with literally a five minute walk to The Bridge Hotel, The Mill precinct (with so much going on there), The Railway Hotel, Botanical Gardens, the railway station and Camp Reserve. Lifestyle is the key.