FEATURED
My Neighbourhood with Elizabeth Kelly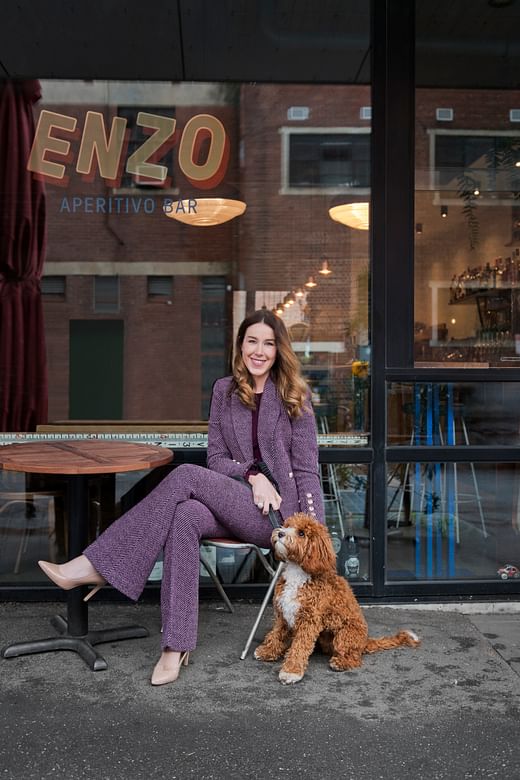 Liz Kelly has been selling property for most of her adult life, starting with her very first sale at the age of 22. Liz is a true 'Brunswick specialist', both living and working around the area for the last 10 years.
You have been selling homes in the Brunswick and Brunswick East area for 10 years. What originally attracted you to live and work in the area?
It's a really diverse little suburb with all different walks of life, buzzing with energy and Brunswick East is a suburb that really doesn't sleep. There's always something to do and no two days are ever the same.
The median house price in Brunswick has increased 35% to $1.3m over the last 3 years. Why do you think this is?
The strong demand into Brunswick and the 35 % increase in the median house price has typically been a result of popular amenities – including restaurants / bars and public transport as well as the highly desirable period homes within close proximity to the CBD. The demographic or buyer profile is predominately made up from buyers looking from the Inner East, wanting the lifestyle that the Inner North, especially Brunswick and Brunswick East offers and the average age of the majority of buyers is between late 20s to late 30s, looking for a trendy inner city suburb. The other main buyer profile has included downsizers in the 50-60's age bracket, chasing kids who have moved here recently, along with easy access to the Bellarine Peninsula for semi-retirement.
Do you remember the first home you sold in the area? Tell us about that.
My very first sale was a teeny-tiny flat, when I was about 22. It was built in the 60's and I sold it for around $275,000 and I thought it was the greatest sale ever made! The vendor was in their 70's and the buyer a first home buyer, older than me who I don't think took me too seriously. Anyway, we got the deal done and I stepped it up with my next sale being a $3,000,000 development site down the road.
Throughout the pandemic, our homes and the suburbs that we live in became our refuges. What did you come to appreciate the most about your area during this time?
We were very fortunate to be surrounded by lots of green space, with parks and walking trails all within close proximity. Great dog parks also for the likes of Freddie, my Cavoodle! I passed a lot of time walking around Princes Park, along the Merri Creek trail as well as a few cheeky take away cocktails in Jones Park. A lot of the bars and restaurants along Lygon Street did pop up stores, where you could purchase all sorts of different treats. Old Palm Liquor was my favorite, as each weekend throughout lockdown they'd do freshly shucked oysters and the best crab rolls with their famous margaritas – yum!
If you had a friend visiting from interstate, where would you take them?
For coffee… Clinker or Sani.
For an activity… Walk along the Merri Creek Trail, it really feels like it could be anywhere in the world.
For dinner… Old Palm Liquor or Rin Sura.
For a drink… Sig Enzo or The Alderman.
Tell us about your personal property journey.
I recently sold in Brunswick after living there for 5 years and am currently building in Brunswick East, just off Lygon Street. I love the area. It's vibrant, colorful, lots to do and don't see myself living anywhere else, anytime soon.
Tell us about 'home'.
My favourite room would have to be my kitchen. I love to cook and the kitchen is the heart of the home as I love to entertain. It's a large space with a fabulous island bench that overlooks the dining and living spaces.
To keep up to date on the latest property news, and hear about property in your area, sign up here.