FEATURED
March in Melbourne
The Best Bars, Restaurants, and Things to Do in our City.
Most days, it feels as if our city is almost back to its true, pre-2020 self. There may still be crosses on the pavement to mark 1.5m distances, a hand sanitizing spray bottle at every entrance, and QR codes having a huge resurgence. But by and large, we are back to enjoying all the things that make Melbourne, Melbourne.
Read our guide on the best places to exercise, eat, shop, and eat in our city this month.
North
Made up of suburbs including Carlton, North Melbourne, Collingwood, Fitzroy, Brunswick, and Northcote, Melbourne's Inner North shines as a heartland for creatives, with a thriving culture and popular restaurants and shops. Start your day with some exercise, and to fit right in, your best bet is a Pilates or yoga class. Try Power Living in Fitzroy, Good Vibes Yoga in Collingwood, or strength-based Field and Function in Abbotsford. Post workout (or post-bed…), you're probably ready for your first coffee of the day. There is a plethora of options but our picks include: Archie's All Day in Fitzroy, Terror Twilight in Collingwood, and also in Collingwood, much-loved Smith St Alimentary.
You'd be hard pressed to find a better strip of shops than those in Fitzroy, must-visits include: The Standard Store, Third Drawer Down, and Modern Times, along with plenty more. Searching for a gift? Melburnians love for flowers was evidenced during the pandemic when florists saw a surge in deliveries from local and interstate friends, wanting to send their loved ones a special gift. Some of the best in the North? Flowers Vasette in Fitzroy for classic, en-masse bouquets and Hattie Molloy in Fitzroy for truly unique, sprawling arrangements incorporating natives, foliage, and atypical blooms.
Time for more food and as always, the options are endless. Beatrix Bakes in North Melbourne is a must-try, or head to Home.one in Brunswick for food you can feel good about. The Inner North is home to countless independent and boutique art galleries, put Australian Art Galleries in Collingwood and Alcaston Gallery in Fitzroy on your list. As evening rolls around you might want to start thinking about where to eat next. A few favourites in the North include veg-forward Vex Dining in Northcote, forever-favourite Capitano, and Marion in Fitzroy.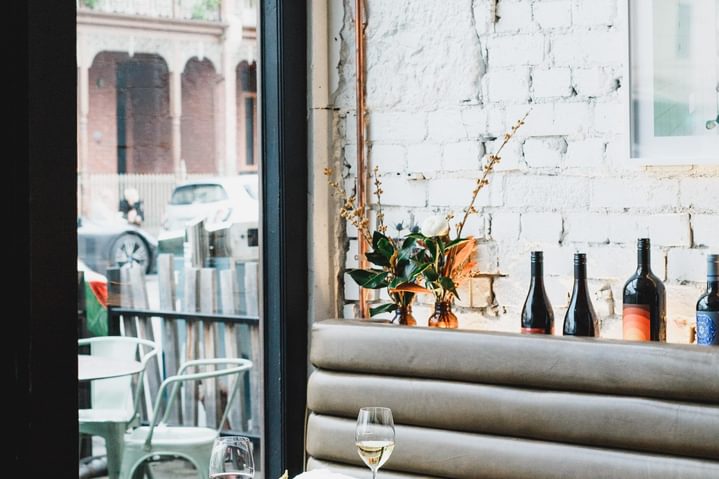 Inner
The CBD, Richmond, South Yarra, Prahran, and surrounds make up inner-Melbourne. If you're an early bird that likes to get your exercise done first thing in the morning, there are countless indoor and outdoor places to break a sweat before the day starts in the inner-city. Try the newest high intensity running and HIIT studio to hit South Yarra, Barry's, or get some fresh air around The 'Tan Track'.
Next? For coffee, brunch, or lunch, try Rowena Corner Store, Laikon Deli, and Friends of Mine in Richmond, or Maker, Ned's or Entrêcote in South Yarra.
To the shops. The CBD has a fantastic mix of tried-and true department stores and unique boutiques, try Acne and Incu for apparel. In Prahran and South Yarra there's Bassike, and Grace for apparel, and Aesop, Victoria Whitelaw and My Bookshop by Corrie Perkin for gifts.
Melbourne's museums and galleries took a hit in 2020. Now that we can safely visit some of the places that put Melbourne on the map in terms of our globally recognised arts and culture scene, it's time to show support. The options are endless in the inner-city. Start in the CBD at the National Gallery, the NGV Triennial finishes on the 18th of April, so make the most of this exhibition, featuring the work of over 100 artists and designers from 32 countries. Next, head over to the Jewish Museum of Australia for their MIRKA exhibition. Running until 19th December, the exhibition will display never exhibited works alongside much-loved pieces from Mirka Mora's rich and fascinating life.
For dinner, the best service is still at Flowerdrum in the CBD, try Chancery Lane for old-world opulence, and Hazel, the first restaurant from influential café group behind Top Paddock and Higher Ground. After 9pm, head over to Fred's Bar in Cremorne.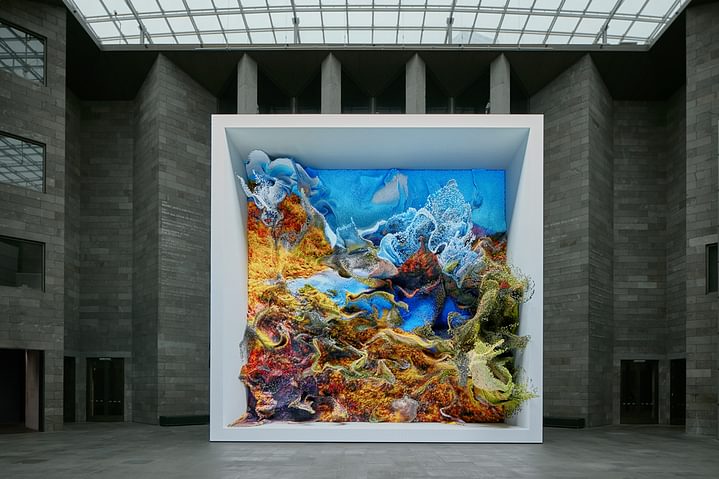 Refik Anadol, NGV Triennial
East
Well-regarded as the leafiest end of town, start your morning in the East with a visit to the plethora of parks, with their walking and riding tracks. Both Gardiners Creek Trail and Anniversary Trail are must-visits. If classes are more your thing, put a visit to Love Athletica, on your list. For breakfast, make your way to The Maling Room in Canterbury, housed in the original post office (c1908), or try Hello Sailor in Hawthorn, Mr Hendricks in Balwyn, or the Glen Iris Pantry. Drive a little further north and you'll hit the North East, visit on a Sunday for the Eltham Farmer's Market followed by breakfast or lunch at Second Home or dinner at Franco & Co.
Melbourne's shopping scene continues to get better and better, with independent shops popping-up across the city. In Hawthorn, visit Auburn Road for unique, one of-a-kind shops like Mallalieu, Est, and Scarlet Jones. For far fewer crowds than the inner-city galleries, take a drive to Heidi Museum of Modern Art in Bulleen, where art, architecture, and landscape collides with indoor/outdoor exhibitions on display year-round.
The beauty of a city that heralds itself as the 'foodie' capital of the country, means there is always somewhere new to eat. There's Piquancy in Hawthorn for family friendly Indian food, Tien Dat in Box Hill, and always classic Centonove in Kew.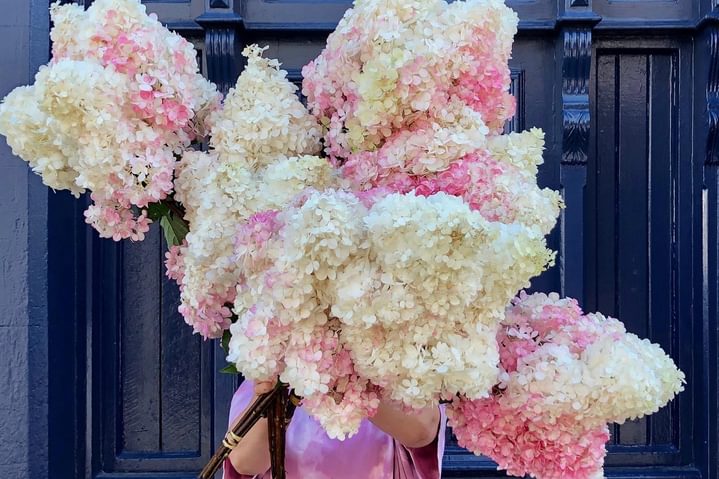 Inner West

Melbourne's West is often touted as the most underrated suburb catchment in the city. The West of the city is as close as you can get to the CBD, without actually being in the CBD, which makes it the perfect "up and coming" area. Look past the Western suburbs' heavy industry and working class history and you'll find a tight knit community with a strong sense of history.
Start your day with a walk along the Maribyrnong River Trail before breakfast at St Rose or St Martha's in Essendon, or Old Man Drey and the Organic Bakehouse in Ascot Vale. Visit The Sun Theatre and it's bookshop inside in Yarraville for a treasure trove of classic and new literary titles, then onto lunch at Luncheonette in Kensington, Sebastian in Williamstown, or Hobsons Bay Hotel in Williamstown. For dinner, try La Tortilleria or The Abysinnian in Kensington, or make a booking at Navi in Yarraville.
Bayside & Port Phillip
Start your day with a peaceful flow at Warrior One Yoga or CorePlus in Brighton. If you'd prefer to get outdoors, join the sun seekers for a walk along the beach and a visit to the famous beach boxes.
Next stop, coffee and breakfast. Try, The Pantry in Brighton, Fitzrovia in St Kilda, or Lenny in Albert Park.
Albert Park has some beautiful and unique shops, try Filly's Stable and Avenue Bookstore. Back in Brighton, wander along Church Street for all the essentials Country Road, Scanlan Theodore, Mimco, and plenty more.
When it comes time to dinner, there are plenty of options. For classic Italian fare, visit Cucina & Co in Brighton, also in Brighton, Half Moon is the perfect spot for an evening out with friends. Over in St Kilda, there are the classics alongside plenty of new arrivals, Donovan's, Di Stasio, and Stokehouse are must-visits.
Out of Town
Visit
Art galleries abound in Central Victoria. Pay a visit to The Mill in Castlemaine, a hub for foodies, creatives, and lovers of art. In Woodend, visit the iconic Hanging Rock, or over in Daylesford, Hepburn Springs is an essential.
Eat
Unsurprisingly, the food options in regional Victoria are second-to-none. For brunch, visit Peddling Pastry in Castlemaine, Cliffy's Emporium in Daylesford, or Webster's Market in Ballarat. Dairy Flat Farm in Daylesford is perfect for special occasions, as is The Lake House and Lavandula.
See
The picturesque Daylesford Lake is a must-see. Whilst you're here, the shops on the main street in Daylesford are a stroll through time. Find beautiful homewares at eCasa, a curated collection of antiques at Found. European inspired homewares, jewellery, and accessories at Harry and Me and unique womenswear at Manteau Noir. Castlemaine's main street tells a similar style, take in the old-world architecture and picturesque buildings.