FEATURED
How to create the perfect spring dinner party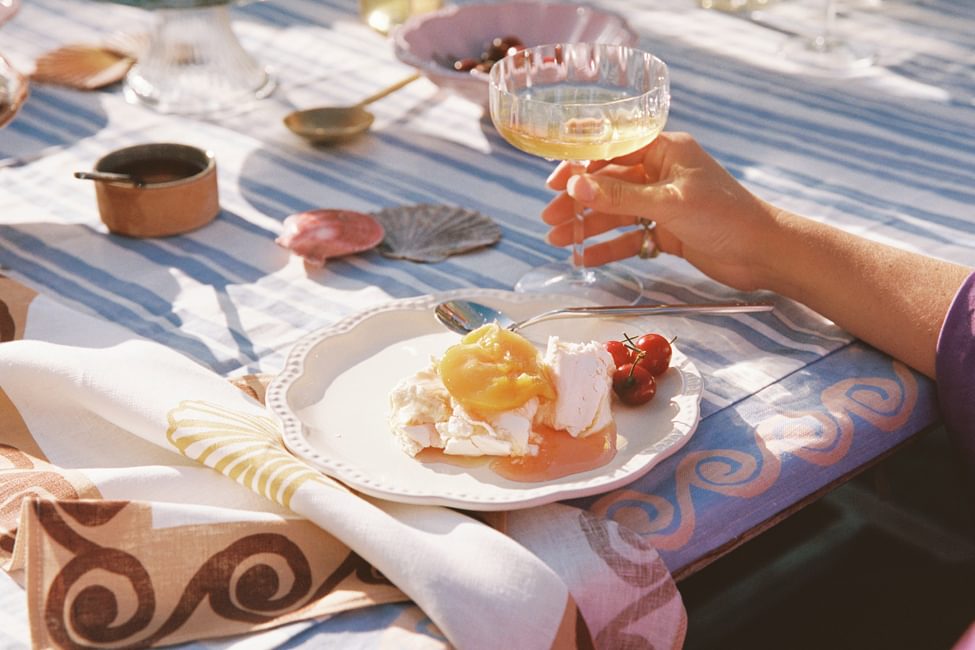 One of the best parts of Springs arrival? The desire to entertain increases exponentially. With the warm weather just around the corner, we're revealing our styling tips and steps to take to create the ultimate spring dinner party.

Designing the menu

What's the occasion? What's the vibe you're going for? What sort of food will you be serving? Decide on these elements first and then from here the rest will flow naturally.
A shared menu is typically the most popular when hosting a dinner party. A variety of generous shared plates set in the centre of the table provides a feeling of communality and conviviality. It also means your guests can bring a dish and add it to the mix.
There are so many paths you can take at this point when designing a shared menu for a group. Cuisines such as Italian and middle eastern both lend themselves well to this style of enjoying a meal together, or you could opt for a mix of different cuisines. Start by looking at chefs Yotam Ottolenghi, Julia Busuttil Nishimura and Jessica Nguyen for some perfect shared meal recipe inspiration.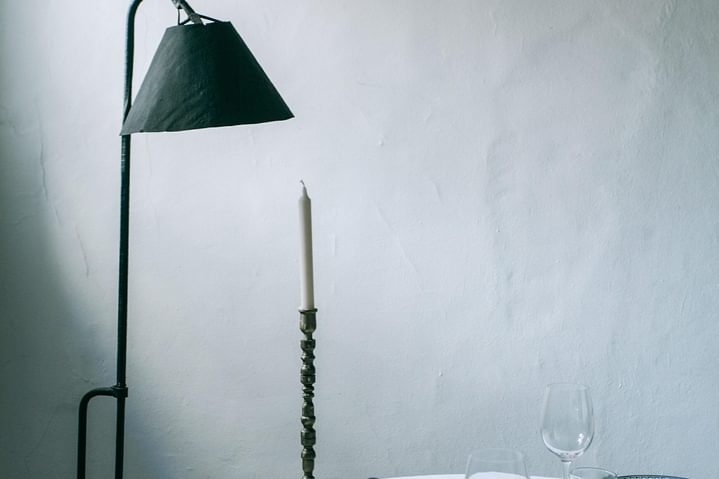 Setting the table
'Tablescaping' is all about designing an interior within an interior – creating a table-top world with its own distinct personality. Whether you're setting the table for two, four or a whole group this entertaining season, here are our top 4 tablescape ideas for a spring dinner.
Mediterranean moment
Very 'of-the-moment' is a Mediterranean influenced table with Grecian-inspired napery, citrus displays and plates decorated with seaside motifs. Vibrant blues, bright reds and vivid whites all work in this colour palette as too does an abundance of fresh elements on the table – think overflowing bowls of tomatoes or lemons, and towering vases filled with fresh herbs. An easy place to start is with a checked tablecloth, scalloped napkins and coloured glassware. We love In The Roundhouse and Bonnie and Neil, or check out interior designer Lucy Montgomery's tableware collection.
Classic elegance
White on white with a touch of green is the easiest way to style a classic and elegant tablescape. Cabbage charger and serving plates by Portuguese ceramicists Bordallo Pinheiro are another classic option. A mixture of heights with objects and servingware on the table will create interest but ultimately this style of table setting will really allow the food itself to create an impact.
Bold and bright
A bold and bright tablescape is full of colour, vibrant fresh flowers and eclectic crockery and cutlery choices. Colourful plates are one of the best ways to make a tablescape instantly vibrant. You could also opt for coloured glassware or mixing and matching your crockery for a lovely and inviting feel. Maison Balzac or Dinosaur Designs are a great place to start for bold and bright style.
Tonal
For a timeless table, you can't go wrong with a neutral, tonal palette with an edit of handcrafted ceramics and good quality linens. Cultiver for linens and MUD Australia for tableware are great places to start. Textural and natural elements will bring this style of table setting to life, as will candles as the sun goes down.
Incorporating all the senses
The look of the space is important but don't forget about the other senses too – prepare a fun playlist that matches the vibe of the menu for an incredible atmosphere. One thing that should be consistent across all design settings no matter which path you go down, is the need for an abundance of food, candles, and great company.
We hope this article has inspired you to try your hand at one of these table settings to elevate your next social gathering into something special.